One of the best candidates in Lagos State for the June/July 2015 National Examinations Council, Paul Ofili, has said that he will emerge the best graduating student in the University of Lagos where he is currently studying Electrical Electronics.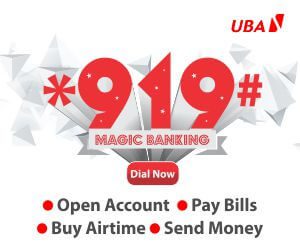 Ofili, a twin, and former student of Jextoban Secondary School, Alapere-Ketu, Lagos, thanked his school, teachers and Learn Africa, a publishing firm (formerly Longman) for their contributions to his success. The undergraduate emerged the third best candidate in Lagos State at the fourth edition of Learn Africa – NECO Excellence Awards, 2015, which held on Tuesday.
The Managing Director/Chief Executive Officer of Learn Africa Plc, Mr. Jacob Oladipo, in his speech, emphasised that, "the Learn Africa- NECO Excellence Awards are unique in scope and coverage because all the states of the federation and the Federal Capital Territory are beneficiaries."
"We will continue to update their textbooks in order to align them with changes in the curriculum requirements, introduce new publications to meet new demands and come up with exciting initiatives to support teaching and learning," he noted.
The Lagos State Deputy Governor, who is also the Commissioner for Education, Dr. Oluranti Adebule; was represented by the Director, Curriculum Service Department, Lagos State Ministry of Education, Mrs Joy Ojeah, at the event.
"I am very much impressed with what Learn Africa is doing. The monetary award is there; the certificate is there. They all go a long way in encouraging students and making them know that we recognise them when they are doing very well," the deputy governor remarked. However, Ofili's parents, Mr and Mrs Mike Ofili, expressed gratitude, saying, "We are so grateful to Learn Africa for what they are doing. It is a platform for younger ones to be very serious with their academics."