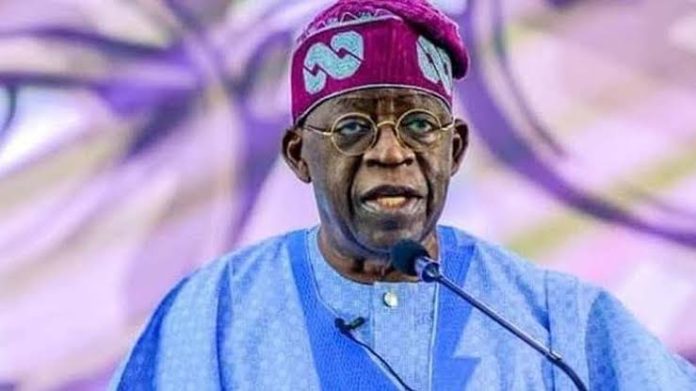 Gets rousing reception in Rivers
The President-elect, Bola Ahmed Tinubu, has promised to work evenly for the country without marginalising any part in areas of development.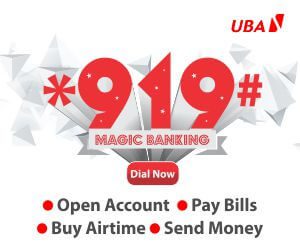 Tinubu, who is due to be inaugurated as Nigeria's 16th democratically elected President on May 29, said this on Wednesday in Port Harcourt, the Rivers State capital.
The president-elect is on a two-day visit to the state to inaugurate projects executed by the Nyesom Wike's administration.
"I will not marginalise any region, but will leave legacy projects across the length and breadth of Nigeria," he said at the opening of Rumuokwuta/Rumuola Flyover Bridge.
Tinubu praised Wike for the development strides in Rivers State, particularly for the 12 flyovers constructed across the capital city, saying posterity would kindly remember him.
He said with his accomplishments in the state, Nigeria would need the outgoing Rivers governor in higher capacities.
On the political front, Tinubu thanked Wike and the people of Rivers State for their support for him.
He said he was in the state in line with the promise he made during the campaigns in Rivers, saying "if you make a promise, you keep it.
"I will never forget the pivotal role the great and wonderful people of this state played in my victorious campaign to become the next president of this country. You have my eternal gratitude.
"In His Excellency, Governor Wike, I see a man of principle. He took a principled stand that the presidency should be returned to the South; and he had the courage to stand by his convictions, not minding whose ox was gored.
"He is, indeed, a man of great integrity. He did not choose to serve his own interests, rather, the interests of the nation and the people of Rivers State. I thank him for his selfless leadership," he added.
In his speech, Wike said the invitation for Tinubu to commission projects in the state was a fulfillment of a promise made during the President-elect's campaign visit to Rivers.
He expressed appreciation to Tinubu for agreeing to visit Rivers State and perform the commissioning.
Wike, who threw jibes at the leadership of his party, the People's Democratic Party, applauded the election of Tinubu which, he said, had shamed naysayers.
While noting how the state had to amend its procurement law to enable it to source funds and complete the various flyover projects embarked upon in record time, Wike said the projects undertaken by the state ought to be done by the Federal Government.
"And unfortunately too, these projects ought to be Federal Government projects because they are federal roads.
"If we had said because they are Federal Government roads and we won't do them, who are those to suffer?
"Since we have said we don't want our people to suffer, I also believe that the Federal Government should say look, you have done well for us. These are projects we should be doing, can you bring your bill, let us refund you the money you have done for these roads.

"That is what it is supposed to be for a partnership with a good Federal Government. I can assure you as you enter the office and you approve to pay this money back, other states will have the courage to also do the same thing.
"I am not asking what we are not entitled to. The Federal Government should say you are a true son of this government and you have removed shame from us."
But in his response, the President-elect stated, "The 12th flyover and the demand you made for refund, I owe you nothing. It is your road.
"You can't chuckle at me and make a demand. You are the one living on this road. I commend your effort. You have to lobby me to collect it."
The President-elect had arrived in Port Harcourt early on Wednesday to commission projects executed by the administration of Wike.
Wike had invited Tinubu to commission the just completed Rumuokwuta fly over and the Chief Magistrate's court in Port Harcourt.
The governor had declared Wednesday a public holiday and directed business operators in certain areas of Port Harcourt to shut down and give Tinubu a rousing welcome.
When Tinubu arrived at Port Harcourt International Airport, he was received by Wike and members of his cabinet.
Tinubu later proceeded to Rumuokwuta where he inaugurated the flyover project.
Tinubu had unveiled the Rumuokwuta-Rumuola Flyover and the Chief Magistrate's court in Port Harcourt.
He shared pictures from the event via his verified Twitter handle.
Expressing his gratitude, he wrote, "I was delighted by the rousing welcome I received upon my arrival in Port Harcourt earlier today.
"It was an honour to have been invited by His Excellency, Governor Nyesom Ezenwa Wike, to commission the latest of the many wonderful developmental projects executed by his administration."
The event was attended by the Speaker of the House of Representatives, Femi Gbajabiamila and Governors Abubakar Badaru (Jigawa State), David Umahi (Ebonyi State), Abdulrahman Abdulrazaq (Kwara State), Seyi Makinde (Oyo State) and Hope Uzodinma (Imo State).
Others were former governors Peter Odili (Rivers State), Chief Bisi Akande (Osun State), Chief James Ibori (Delta State), Kayode Fayemi (Ekiti State), Timipre Sylva (Bayelsa State) and Ayo Fayose (Ekiti State).
Others in attendance included the governor-elect of Rivers State, Sim Fubara, Minister of Youth and Sports Development, Sunday Dare, Dele Alake and Kashim Ibrahim Imam, among others.