Nollywood actor, Tayo Amokade, popularly known as Baba Ijebu, is aiming to succeed the Yoruba movie comedy king, Babatunde Omidina, aka Baba Suwe. In an exclusive interview with The Point, the Mass Communications graduate turned comedian, says the Nigerian movie industry has to be reinvigorated with new generation artistes.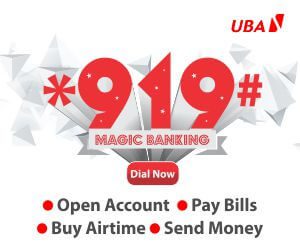 He adds that young people and promising actors like him need to do a lot in order to fit into the shoes of fulfilled actors in the industry.
He says, "Baba Suwe is the comedy king in the Nigerian film industry. He can never be forgotten even if he retires tomorrow. He is an achiever in the industry and can only be replaced by a qualified superstar like me. Having realised this, I have been working tirelessly to succeed him. Though unlike him in movies, I speak the Ijebu dialect on stage, but I believe that will not be the parameter for succeeding him. I am tirelessly working to ensure that if he retires tomorrow, people will not miss him."
Amokade explains why he abandoned journalism for the film industry, saying, "I have been nursing the feeling of being an actor right from my young age to the extent that my friends and parents then usually saw me as nothing but a clown. And since then, most especially while I was in primary school, I made up my mind to join a theatre group when I grew up. As God would have it, here I am today in the Nigerian movie industry despite being trained as a journalist."
On his preference for playing the comic characters in movies, Ijebu says, "You know, God has really created us with innate abilities. All we need is to just discover ourselves. I think I wouldn't have been better in movies if I chose to go for other characters. Though I may act another character if I am given, but I will not be as effective as playing the comic role.
"In fact, I can say that God created me with the ability to be an accomplished comedian. In fact, there are several occasions when people would say my appearance alone was enough to make them laugh and I wondered what was funny about my physical appearance. I have come to realise that God made me a comedian, so I have to go on in life with such a talent."