---
Famed for his role as Kabiyesi in the Village Headmaster, Nigeria's classic television soap, 73-year-old Dejumo Lewis is still very strong, though most of his contemporaries have passed on. In this interview with OLUSHOLA RICKETTS, the father of four speaks on the satisfaction he has derived from acting and being a TV personality, why his marriage crashed, and why he jettisoned being a catholic priest while he was young, having spent 10 years at the seminary.
---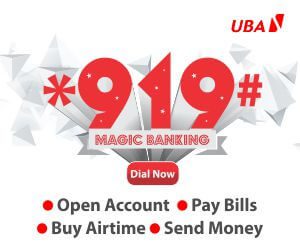 How would you compare the entertainment industry today with that of years gone by?
The industry has opened up to new talents and very good actors. We now have young producers and directors who are very creative. But what I have always been against is the lack of indigenous cultural input; everything is very foreign. Of course, it is a reflection of our lives in Nigeria and Africa. I would love to see more indigenous content in our movies.
Also, these days, there is so much emphasis on materialism. People take the material elements seriously than the creativity that should take the lead.
Looking at your role in the TV series, 'Village Headmaster,' what memories do you still hold dearly?
It is mainly what we were able to do. We exposed the Nigerian culture, using it to entertain and inform viewers. We used it to teach and put out educative messages, using the cultural diversity of Nigeria, particularly in the characterisation and production.
Whose idea was Village Headmaster?
Late Ambassador Segun Olusola was the creator. He conceived the idea of running a series on an old headmaster, who was an authority in those days. He was feared by people and respected by the community as well. But it was Oba Sanya Dosunmu who came back from England to put flesh and blood to it. And he did it so gloriously. He directed it and even got writers for it.
Ambassador Olusola never wrote one script for 'Village Headmaster' on television. He wrote a script for a film production, but it never saw the light of day. So, the credit for the developing and directing of 'Village Headmaster' goes to Oba Sanya Dosunmu, while the credit for the creator goes to Olusola.
You used to have so much bitterness for Ben Murray-Bruce. Have you let it go?
I have very serious issues with Ben Bruce. This was a man who came and retired me prematurely. Of course, I have everything against him, including his appointment as the Director- General of NTA at a time. He was never in the system; we were the ones doing everything. We supported him, gave him ideas and helped him with many things. He didn't go through the ladder, but ex-President Olusegun Obasanjo appointed him as the DG of NTA.
He had a radio station then, but I can tell you that the money he used to procure many of the equipment was got from NTA. His director of finance held a world press conference where he spelt out all his corrupt practices. But the man was sacked immediately by Prof. Jerry Gana, the then Minister of Information. He knew the consequences of his action; he must have complained to the authorities but nothing was done about it. He was in charge of the finance and knew he would bear the brunt if investigation was carried out.
Why didn't you take legal actions since you felt you were treated unfairly?
I resisted the idea of going to court. If I had gone to court, I would have won the case. But I could not take to court an organisation I contributed hugely to its growth. It is like taking your child to court. I wasn't ready to do that, but I wrote a petition to the Head of State and the Minister of Information for my reinstatement. Nothing was done. I thought I could do it as a family affair, but I had no regrets.
How often do you go to locations?
Since I have started writing books on culture and communication, I deliberately do not take too many invitations to play roles. On the average, I do films four times in a year. I am just doing that to say I am still interested in acting, which is like a hobby for me. I did not study acting or drama anywhere, yet it has given me so much fame and popularity. However, I had done courses abroad on television production, drama production and movie production. I am very proud of all the production I have handled and they have been highly commended.
Can you tell us about your family?
What do you want to know about my family? I was married; I have four children who are all married. The oldest of them will be 46 years old in June, while the youngest was 39 in February. I am so proud of all of them.
How long were you married?
I was married in 1970. In my church, we don't divorce and that is the quarrel I have with the Catholic Church. If a man leaves a woman, as long as the spouse is still alive, he cannot marry someone else. I have said it in public fora many times that I am not pleased with it and this is because catholic priests have no experience of marriage. I believe they are not even competent to counsel married people.
However, much as I am critical of certain aspects of them, I must say catholic priests are the most knowledgeable in other things. If you meet someone who just came out from the seminary school today, he must be an intellectual. I am happy about that and the tradition has continued.
Being a catholic, how do you find it easy criticising the church?
I am making emphasis on the question of marital issue only. Whether they are angry or not, I am not concerned. The church has even looked at the possibility of having married priests. In our time, in the 60s, the issue came up. I even heard that it came up again. They were talking about optional celibacy. I feel this is a good starting point.
Why did you walk out of your marriage, you got tired? There was no time I ever got tired of marriage, my wife left me. Whether she was tired of it or not, she is in the right position to say it. I was never tired of it. We had challenges, which we were resolving then. But there were other factors that played in and it became inevitable for her to go.
Why didn't you remarry?
Like I said, in Catholic, you cannot have a second marriage if your previous marriage has not been annulled by the church.
What stopped you from annulling the marriage since she had gone?
I didn't apply for any annulment because I considered the separation as good riddance.
Has your wife remarried?
I cannot talk about her, I don't know. Do your research, get her number and ask her the question.
Do you still keep in touch with her?
I know you must have heard lots of rumours on this. It is just fair to hear from the other person's mouth, I should not talk about the other.
What efforts did your children make to settle the differences between both of you?
What has children got to do with this? My children were already mature before she left. Two were already married before she left. So, the issue is between their father and mother.
So they didn't make attempts to restore peace?
I think you should go ask them yourself. It is not even the children's right to say they want to reconcile their parents or so. I consider it improper to stay in a marriage for the sake of the children, when it is obvious things are not working. Whatever issues parents have should be between them.
How have you been coping without a woman?
Why are you making a wide assumption? What is your business with this? How about if I tell you that I am 'firewood'? I am coping very well. After all, I am a 'Kabiyesi' and I am entitled to limitless 'oloris'.

What happened to your dream of becoming a priest?
I changed my mind at the last stage while I was studying Theology. It was quite close to my ordination. It was an ideological decision. I was satisfied that the Holy Spirit who led me to the seminary actually led me out.
How did your parents react to the decision to quit priesthood?
My mother almost died as a result because she was so fascinated about the idea of being called a priest's mother. I made her to understand that she didn't send me there. I decided to go in and I decided to come out. What really consoled her was when I became a 'Kabiyesi' of 'Village Headmaster' and people were calling her King's mother. She also enjoyed some privileges as a result.
'Village Headmaster' was not an ordinary programme. Five people who were connected with it either behind the camera or in front, became first-class 'Obas' in their domain. Everywhere I go, people still call me 'Kabiyesi' and some people go to the extent of treating me like one. I also carry myself like a 'Kabiyesi'.
How much wealth did you make from acting?
Since many people had known that acting is like a hobby for me, they always come with poor packages. I am the poorest paid Nigerian legendary actor. The younger ones also come for help and I love to encourage young people. I subject myself totally to their direction because they are talented. I am so glad that I have encouraged many producers and directors to grow.
Didn't you regret you were not business-minded at the peak of your career?
I have no regrets in my life. I consider myself as the happiest man on earth despite the rough times and many things I needed to have, which I didn't have. I now know what life is all about, the real values of life.