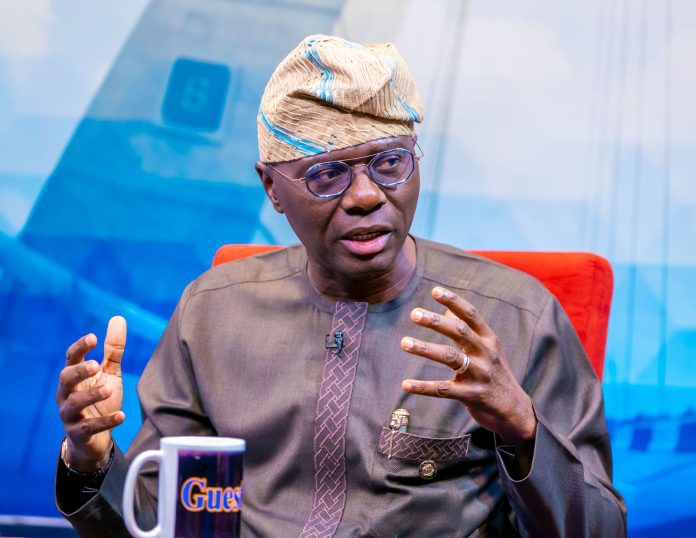 Governor Babajide Sanwo-Olu of Lagos State in this interview monitored on Television Continental speaks on the challenges of running the state, Bola Tinubu, politics and his wife, among other issues. Excerpts: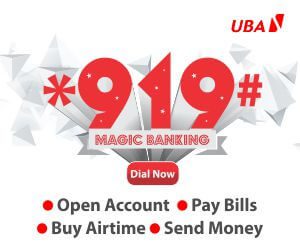 Transportation is a major issue we have in Lagos State. What is your government doing to help improve transportation across the State?
Transportation is the first pillar in our THEMES agenda. It was something that we designed out of the questions from our audience during our campaign and after we won the election. So, it is not something that just fell on us. Traffic Management and Transportation is the most challenging issue that people asked us to solve. Talking about our direct intervention in that space, we have introduced about 1,300 high-capacity buses which we call BRT. We have introduced about 1,000 medium-capacity buses. We have introduced about 500 First and Last Mile buses, which are like the bigger version of Korope, eight to 10-seat minibuses. We have also introduced about a thousand taxis, which is LAGRIDE. So these are just interventions in straight road infrastructure, which all of us usually ply today. But you know that one-third of Lagos is also water, so the question is how well can we use the water infrastructure as a means to move people from one point to the other?
The good news is that we are currently constructing 16 jetties concurrently and we have actually completed eight of those jetties. We just need time to go and commission; cut the tape so that we can open it up for people. They are like small-small terminals, which people can embark on and disembark. It is meant to improve movement on the waterways. But we are not sitting back just to wait for that completion; we have added about 22 ferries, meaning they are carrying 60, 50, 40, and 30 passengers in fairly big capacities like that.
Two weeks ago, I opened the first Security Command and Control Centre on the waterways, where we have CCTV cameras. We have equipment that can remotely go and pick people from the water because security on the water is very important. If there is an emergency, we have equipment that can remotely go and rescue people. They are like a ball but they can drive on their own without anybody and they can go and rescue you and bring you back. It was launched about two weeks ago and we have the Command-and-Control Centre at Falomo. We have done fairly enough dredging and we still need to do a bit more.
The third one is the rail. The plan for public transportation is to have what we call an Integrated Urban Mass Transportation System; using rail, waterways, and BRT road infrastructure. All three connections are completed. What you will see is that we have an interplay of a single solution of payment; the Cowry Card. It was the Cowry Card that we used when we went on the train during the recent infrastructure commission of the Blue line rail. Passengers are using the Cowry card to board the ferry and also using it on the buses. It is a single payment solution designed by young Nigerians, Lagosians and we are seeing it; it is working very well.
The plan eventually is to be able to reduce journey time. It is to ensure that as a mother, you can fairly predict your journey; a journey that hitherto can take you an hour or two hours can be reduced to 30 to 40 minutes so that you can improve the quality of your life. You can determine when you need to get out and come in and also make Lagos a resilient urban working city for all. Are we there yet? Maybe we are not fully there but we have a road map. We have a clear vision. We have a walk-through that will take us there.
Many construction projects are currently going on the Lagos-Badagry Expressway axis but there are some other factors affecting it, especially NUPENG activities while trying to access the port. How do you plan to manage the challenge? We also need ramps like the one on the Ikorodu Expressway where people can easily exit from the Lagos Badagry Expressway to their communities. What is the plan?
The plan around that corridor is to continue to improve apart from the right of way. It is a road that hitherto was four lanes; two lanes on each side that we have turned into 10 lanes. So you can see that it is more than double the number. The plan is to have one BRT corridor; have one lane for BRT, the most inward lane, two express roads and then two outer roads. So, on the bypass road you are talking about, for example, if you are coming in from Eric Moore, you know that at some point in time before you will get to FESTAC or wherever you are going to tee off, make sure you leave the express road and go on the service lane. It is when you are on the service lane that you can now get out. If you come out from FESTAC and you are going to be coming out at Agboju again, why would you want to enter the express road? Stay on the service lane and continue to go until you get to Agboju or Trade Fair.
"I was one of those people that recruited the first set of personnel that worked in LAMATA. It was one of the best World Bank transportation agencies that anybody can see in the world"
Anytime someone stops at Lekki axis for the traffic light, beggars will come to you. What is Lagos State's plan to reduce the number of mothers and children that are allowed to be on the road begging?
Let us be analytical about it. We have done an 18-kilometer road from Eleko Junction to Epe. We have turned two lanes into six lanes, rigid pavement, highest level of concrete. That is Phase I of the Lekki-Epe Expressway and it has been completed. Phase II starts from Eleko Junction to Ajah. The total length of the road is 33 kilometers. It is going to be six lanes and contractors are there working. The Lekki-Epe axis is the highest real estate development corridor. As a government, we are trying to solve the challenges. It has become herculean because as you are laying the solution, other things are coming. So, we are the bane of our own successes. Each time we succeeded; we are attracting a lot more people onto this corridor. Indeed, the roads are beginning to widen and we are doing the 10-kilometer Regional Road, which is a bypass from VGC all the way to Freedom Road. It is six and we are taking it head-on, just for us to be able to solve it. So, these are some of the things that we are doing on infrastructure; and the big one, which we promised Nigerians, Lagosians that we are going to announce before the end of the year, was on December 30, 2022, which is the Fourth Mainland Bridge. It will start from the Lekki-Epe corridor; from Abraham Adesanya all the way climbing the bridge to Ikorodu; it will be like an M25 Solution. That is the concept and I think it is important for us to have it.
The issue around women and children on the street around Lekki Phase I and Phase II is a double edge thing. These are Nigerian citizens that are looking for sustenance and livelihood on a daily basis. I tell you; we go clear them almost every week, but they find themselves there. So, is it a solution for me to say that I want to pack them to another part of the country? No. The solution is we will continue to build additional homes, and continue to give them solutions where they can become useful to their family; train them and see how we can take them up and give them skills so that they become providers of jobs themselves. That is the solution. It is a national issue. You don't need a visa to come to Lagos. So, it is not me that has created that; it is a social inclusion issue that we all need to continue to solve as we go along.
What are your plans concerning waste management?
That speaks to the issues around climate change and all of the things that we can solve. As a mega city, we generate between 12,000 and 13,000 metric tons of waste every day, largely domestic waste; some are industrial waste but largely domestic waste.
You are right that you have seen a lot of our interventions with LAWMA. We have procured a lot more compact trucks, Dino bins; we have improved them. You know what they look like outside. So, the final end of it, the government cannot really do everything in terms of trying to get me to become a waste converter expert; let the private sector come, the waste is there. You can sort out the waste from your kitchen; put the waste in the different compacts so that it becomes a lot easier for the private sector to want to take.
Let us talk about education because I know that is the area you have invested a lot. Could you give us an idea of a breakdown of what you have done in the education sector?
We have deliberately increased our budget for education because we believe that is one intervention in one area that we need to show real sustainability. I think last year we did about 11 percent of our total budget, so to date in terms of infrastructure; we have built over 1,047 new classrooms in less than four years. We have touched on about 197 new school projects, and we have touched close to about 1,000 different things in schools. We have added about 200,000 new chairs and benches. We have done almost 2,000 new bed spaces in the boarding schools. We have also intervened in all of the vocational schools and the likes that we have. But for me, the interesting one is what we have done with primary schools, which is where we started, which is where education truly really should start. That is where the EKO EXCEL starts from. What we have done is that we have been able to have tablets that are given to teachers at primary schools for them to have the same learning curriculum at that level. They have the same lesson notes and ensure that we can reduce absenteeism, truancies, and even teachers not coming. We can remotely monitor them and see who is teaching what and the quality of teaching across primary schools to ensure they are almost the same. It doesn't matter what part of the state you are in. So those are the interventions and we have seen growth in the number of people coming back to our primary schools from private schools or whatever. That is one.
Secondly, in our secondary schools, which is also a place where it is important for you to hold them. We have started a comprehensive school system, meaning that you can be in a school where it is not just the brick-and-mortar normal education that you are being given. We want to teach you skills around entrepreneurship, music, and acting; make sure that you are coming out with a rounded knowledge of what you want your life to shape at. We have some schools that we have selected to start the comprehensive schools. So, we have over 6,000 teachers that are being recruited. And we are not just doing it for pupils; we are also ensuring that we can keep our teachers in classrooms, which is always one of the problems because once they see something they want to go into other professions. How are we able to do that? We retain them by ensuring that we identify the best teachers every year, give them skills, and pay them very well. We also give the best teachers brand-new vehicles every year.

We give 13 brand-new vehicles to teachers every year. They thought we are just going to do it for one year and stop but we have been doing it for three years consistently and we are beginning to see the effects. During holidays, we also intervened. They have extra lesson curriculums for pupils that are in WAEC, SSSE and we have begun to see the results in three years. When we came in, the average pass of WAEC in our schools was under 50 percent; it was actually around 42, 45 percent. But now, we have crossed 80 percent including Mathematics and English. We have seen a pass in our secondary schools to about 82 to 83 percent. Last year, it was about 83 to 84 percent. We are excited about our interventions. We have begun to see the effects and impact of it.
We have also intervened in tertiary institutions. For the first time, we are having three state universities in Lagos State. Our father, the late Governor Lateef Jakande created Lagos State University 40 years ago. We have been able to get two additional state tertiary institutions, the University of Science and Technology and the University of Education. So Lagos from one has three higher institutions.
But your critics said it is on paper…
That is so unfair when we have intakes already. We have the Vice Chancellors and we have the full complement of a university. We have increased our subvention three fold and we are building two brand new Senate buildings in the two new universities as we speak. It is real. What we have done is that the students that are before are transiting. The students that are maybe in the college of education before are transiting in the next two years. So, it is running parry-parcel. We are not dropping them; the programmes are running parry-parcel.
What is the update on the blue and red lines rail project?
We have completed Phase I of the Blue line and the news that I am going to pass on is that Mr. President himself will be coming later in the month to officially commission the Blue line. Phase I of the blue line is from Mile 2 to Marina. There are five stations on that corridor; we have finished it and it is completed. We have seen the new trains and additional trains are in the ports; they are going to be cleared this week (last week) and you will see them before the end of the month. So, we are ready. It is a rail that is running on electricity, which is for climate change.
Will it not be disrupted by the power supply?
We have IPP and it is going to be dedicated to it; air conditioning, everything. It is an intra-city train, meaning that we understand that we have load; we can carry load. It is open; you can walk in and walk out very quickly. When Mr. President comes, we are starting Phase II immediately and Phase II is from Mile 2 all the way to Okokomaiko. The beauty of that one is that it is in the middle as well; the right of way is there. It will be done quicker and faster because it is not elevated like the first one. It is at grid level, so we will finish it in no time.
The Red line for me is the one that my heart beats a lot for because of the level of infrastructure that the Red line will do and we will complete it. By the way, we got only about 147 days until May 29 this year, which is the thing that I signed with Lagosians. We will finish it in our first term. The Red line is from Oyingbo all the way to Agbado. Agbado is actually in Ogun State and we extended it because we wanted to catch all of the traffic to make it viable. It is on the old rail corridor. We build our own with the Federal Government doing Lagos-Ibadan. So, they will leave from Ebute-Metta, go straight to Agege, and get out of Lagos but we will start from Oyingbo. We will do Ebute Metta, Yaba, Ilupeju, Mushin, Ikeja, Agege, Ayoola Cooker, Iju, and then Agbado. It is a whole stretch.
Concerning the trains, what are the measures you have put in place for emergency interventions for the rail line?
Inside the trains themselves they have CCTV cameras. We are not going to rush to start operations next week or the next two weeks, we are going to ensure that we can carry you free of charge. We will invite Your View crew one day and you will go with other stakeholders on a free ride to experience how you embark or disembark, how to use the turnstiles, and how you use your card. You are going to feel the entire terminal. It is an experience. You come into a station terminal, it is supposed to be an experience where you have cafes and viewing centers; all of that will be installed with CCTV cameras. The tracks are going to be walled off so you don't have anybody on the track for whatever reason. So, inside the terminal buildings, there will be CCTV. They are going to have their own local security and inside the trains themselves, there will be security. You will need to show and have a turnstile to be able to go to the platforms. The platform is where you are embarking and they are elevated. All the platforms are elevated, so you need to get in, and get out. We will do this for a month or two so that there is a lot of advocacy. Market women, children, civil society groups, civil servants, and other people will come in and have an experience free just so that they get to understand it and have a feel of it.
What will you highlight as your key health achievements in the past four years and what will you do to make it even better for those that use the public health system?
So without sounding like a broken record, one of our strongest successes in health influence was the fact that we were able to proactively put in place structures that kept all of you alive during COVID. We tend to forget where we are coming from. If indeed Lagos carried 50 percent of the total burden of this country and as a government, we were able to proactively put in place structures that kept all of us safe. Throughout that period, we have four levels of spice and what the whole world said was going to happen to us didn't happen; a bit of credit needed to come to the Lagos State Government. COVID slowed us down in some other areas and we are able to continue to lead the country throughout that space.
That is something that I need to give credit not to myself but to the entire health family that I have; all of the frontline workers, the doctors, nurses, and interventionists; all of them rise up and at a time some of them were living in rented hotels for a week and two weeks.
They were not going home because we don't want them to infect their families. So that for us is a pandemic; it is a generational solution that nobody can take away from us. That is one.
Secondly, in terms of specific; infrastructure is important. We have built four additional hospitals in Eti-Osa, 110 beds; Badagry, 110 beds; Epe 110 beds and Alimosho, 110 beds. We commissioned and handed over new hospitals. These are the things we have done. We have new ones that we are building and we are taking it to another level. We are building the biggest children's hospital in the whole of Sub-Saharan Africa; the New Massey Children Hospital. We are building a brand-new General Hospital in Ojo. We are the only one that had kept our doctors when Residents' Doctors were on strike; not one day were they on strike. It was because we were able to speak to them. I have the best residency care center in LASUTH now. I have rooms not just for house officers but for residents. We are building doctors' quarters in Gbagada and LASUTH. We are ensuring that they can indeed feel good coming to work.
Health is one of the only places I have what is called an automatic replacement. If a doctor leaves, they don't need my approval to replace the doctor. We are the highest employer in the medical field in the entire country. LASUTH today is the best tertiary health facility that we have in the country.
And so for critical care, we are not joking about it; these are very expensive things that we need to continue to keep up with. We have built additional 15 Primary Health. We have a design for our primary health.
You are a huge supporter of Asiwaju Bola Tinubu coming into the office and people talked about the blueprint in Lagos State. Is the blueprint a document, idea, or ideology? Why do people give Asiwaju credit for a lot of things that we see in Lagos? Some people said Lagos already existed before he was governor. So, is he being given credit for building Lagos?
I think these are instructive learning points that we need to put forward. With all sense of humility, I joined the Tinubu government over 20 years ago. I was General Manager in my bank before I joined Tinubu in November 2002. We had criticised the government two, three years before then and I had that rare opportunity when I was appointed Special Adviser. From the very first day of my appointment, I was in Tinubu's cabinet and I saw things firsthand even before the end of his first tenure. I am a living witness to the development vision put forward by Tinubu. It is not anything that we are blabbing about; it is something that we know. So, what happened at that time is that we set up documents called LASEEDS and SEEDS documents, which are Lagos State economic development documents. We also had what we called a 10-point agenda; it is like what I called the THEMES agenda now. The 10-point agenda had revenue generation drive, transportation reform, public infrastructure renewal, and many things encapsulated in the LASEEDS and SEEDS, which are economic documents. We set up and started the Ehingbeti document, where you take input from the private sector and you put it into your own flesh-up document and it becomes the working paper that you can live with moving forward.
During his (Tinubu) eight years as governor, I worked with him closely for at least five years; one year before the end of his first tenure and the entire four years of his second tenure. I was the Commissioner for Economic Planning and Budget, so I was part of those that developed the document. Lagos Metropolitan Area Transport Authority, for example, did not just come out of the space; Tinubu set up LAMATA with the World Bank in 2002. I was one of those people that recruited the first set of personnel that worked in LAMATA. It was one of the best World Bank transportation agencies that anybody can see in the world. And it was at the beginning of democracy in 1999; coming from a military rule where it is not a government of inclusiveness, now starting up in 1999 with a government that has the opportunity to include the citizens; listen to them, and have engagements, more like an inclusive role. So, that was how the blueprint was developed and we had a 20-year development plan, which of course former Governor Babatunde Raji Fashola improved on. He expunged some items and added some. Former Governor Akinwunmi Ambode did a similar thing. And because there is continuity in all of these things, we were able to see what the challenges of previous governments are; what are the things you need to take on and use very quickly and have a springboard movement into your own government. These are some of the things that have helped us. We give him that credit because he was the one that was able to bake the first retinue of very intelligent people that worked with him.
Many people at times said you are being controlled by someone but listening to you, showed that you are on the ground and you know what you are doing. Why do you do what you do and why do you do it so well? Is it because you have to answer to someone or what motivates you personally to do the work you are doing in Lagos State?
It is a position of humility. It is a position in which you need to be grateful to God. Given my very humble background, when you have the unique, rare opportunity to serve over 20 million citizens; the biggest African city in the world, a city that is projected to be the rising sign of modern Africa; I think you need to wake up every day and be thankful to God with the opportunity, asking God to give you every energy that you require to be able to serve them. So, for me, it is really around understanding what the social contract with my citizens is. Today we have 147 days to the end of our first tenure. I have done almost 90 percent of my time. I count it every day. Every day I review and ask myself, how well have I done? So for me, it is a measurement that I give myself every day. Out of 1,460 days, we have done about 1,313 days. We have about 147 days left. So, with that level of measurement, I am not waiting until the end of it to say what did I do? So, I understand that you have a responsibility to your citizens. You have a zeal, will, commitment and integrity to put on the table and that is what gives me the motivation. I will give you a simple example. There are some telephones that I see in the morning and get scared to pick up because the guys on the other side are not calling to tell me good morning; they are calling to tell me that a container just fell off. They are calling to tell me that there is a fire incident and I need to get up. I need to encourage them and give them clear instructions on how we need to clear and deal with that issue. And these are some of the things that continue to keep you going.
I have had a lot of opportunities to meet your wife; she is quiet, reserved, and hardly speaks like some First Ladies that feel they are in charge. She is a professional and a medical doctor. Tell us about your wife.
Thank you. I am grateful to her. She is a woman that has sort of complimented the roles that God has given us now with all sense of dignity. As you said, she is a medical doctor herself. She loves kids a lot. How I wish we have seven kids.
"Asiwaju's chances in Lagos are very bright; extremely very bright but we will not leave anything to chance. We will continue to engage the people"
How many do you have?
I am a father of the State. I have many children that call me their daddy. So, if I say only three or four, I will get in trouble with them. So, let all of them feel that I am still their dad even outside of the government. But for her, it is really about putting everything she has also learned as a lady into work and I see the complementary role that she brings on board. She gives you your space to work but like you said she is very detailed, extremely very detailed, and she is someone that you need to take very seriously. She is not a person with a lot of ears around. And I think it just speaks to the humbleness of what our family values are and we are indeed very grateful for a time like this that we are here to serve the State. I want to thank her publicly for her support and for her time and I wish her all the very best as well.
There are several times when people make it look like you are not the one making decisions and it is like someone is instructing you and you are doing what they want and some are also of the belief that Asiwaju is running Lagos.
One of the strongest points of a leader is for people to underrate you and for people to think but you don't have to be in people's faces to get the tasks done. All you have to do is to roll up your sleeves and get the job done. Check out my background, integrity is what I live by. As a treasurer in a bank, my word is my bond. I give commitments and I keep to those commitments. I said I will finish something in December; I will do everything to ensure that I finish it. By the way, Asiwaju has moved on to Abuja for the past six years. He lived 85 percent of his time in Abuja. I have not spoken to him in a week. He is a father and a man that I respect personally and I cannot take that away. People will look for things but are we keeping our eyes on the ball? Yes. Are we doing the things Lagosians want us to do? Yes.
Do you have such a relationship with BRF (Babatunde Fashola)?
Yes, absolutely. I still spoke to him three, four days ago. He is my leader; he is my boss. He is a Surulere boy like myself. We knew ourselves way back.
What are Asiwaju Tinubu's chances, especially in Lagos State?
We are confident that Lagos is an APC state and you can see the APC government doing everything to ensure that we meet the yearning and aspirations of the citizens of the State. Asiwaju chances in Lagos are very bright; extremely very bright but we will not leave anything to chance. We will continue to engage people. We will not say that we are about one side of the divide; it is inclusive. We will ensure that we give in the very best right to every Nigerian that is possible for him to reach out to.
You are going into the poll on March 11, why do you think Lagosians should re-elect you?
It is really not about me alone. It is about all of us. It is about what we believe about what our future should look like. It is about what kind of legacy we should be leaving behind. I want to say that in the last three years and seven months, it has been a unique opportunity experience for me. As I said earlier, I have done about 90 percent of my time. But the beauty of it is that we have kept faith with all the things that we said we are going to do under THEMES agenda. We didn't have time to talk about tourism, security, and housing, where we have done over 17 projects, and about all of the roads we have done. We will not say that we have scored everything but we will say to you that with all sense of responsibility, we have earned our bill. Year on, we keep making 80, 85 percent of our budget performance. We have doubled our budget size in three years, even in a COVID run-down environment. We are doing roads in almost every part of the city concurrently. We are building these things concurrently and we have so much energy to still do more. So what we are asking for is, don't let there be distractions. Yes, it is politics; people will say, you know this and that, you collect this and all of that. People will show you pictures that are 10 or 15 years old; it is all politics. But I want to say to all of them, let us join hands; see a train that is moving; join the train. And because we have an opportunity to do this, we can move quicker, better, and faster for another four years and Lagosians know we can do that.