By Juliana Uche-okobi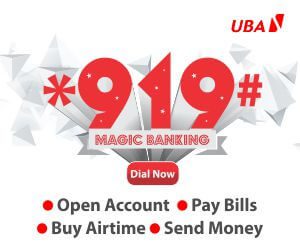 Whatever yardstick is used in rating her, Doris Simon, Nigerian actress and entertainment entrepreneur, would always come out on top.
Doris, who cut her teeth in acting in Wale Adenuga Productions' Papa Ajasco comedy series, is by all standards a woman of class. An epitome of natural beauty, perfect in her light-skinned, soft-spoken mien, the Nollywood actress, whose popularity goes beyond the shores of Nigeria, is also a good combination of brain and beauty.
No wonder the Nollywood star and chief executive officer of Davris Beauty Centre cannot be ignored by the make-believe industry, which immediately offered her a place to exhibit her talent. And has she proved her worth? The answer is naturally in the affirmative.
Since her first outing in Nollywood, the Lagos-born actress has left no one in doubt that she's carved out for her career. The numerous awards she has won give vivid explanations as to why producers would always assign her lead roles. They know that she will always deliver. Some of the notable awards won by Simon in attestation of her outstanding performance in Nollywood include the 2008 AMAA awards, Best Indigenous Actress, Onitemi, and the 2010 Zafaa Award, Best Actress Indigenous, Asiri. She has also received Award for Excellence from the Okella Movement in the United States of America, as well as Afemaih Development Group award for best indigenous artiste.
As a stylish woman known for her elegance, many would assume that Doris would be a fan of foreign apparels, but she is not. Instead, she says she prefers designs made from local fabrics, not just because they have gained global acceptability, but also because they are more attractive.
"I believe local prints like Ankara are more attractive, trendy and flexible to use to make designs. It is a fabric that is unique with lovely designs in different forms. It has gained more acceptability in the country and in the international market," she says.
But what about other fashion accessories like watches, bracelets and bangles? The actress says she's a fan of wristwatches and loves shopping in London.
Doris, a time-conscious fellow, who stressed that she could not do without her wrist watch, prefers to shop in London because the market there provides a lot of varieties, which an individual can choose from.
"London is the best place to shop; it's expensive, but then people shop there and you see variety," she says.
As for her favourite brand, the actress has no problem with that. According to her, any nice, affordable brand of watch, is okay by her.
What about shoes? Doris says she will rather go for low, balanced shoes. The exception, however, is when she is going to parties or red carpet events. In that case, high heel shoes would do.