Tunde Kelani needs little or no introduction in the Nigerian film industry. The master filmmaker, who is the Chief Executive Officer of MainFrame Productions, shares the secret of his success in filmmaking and its effect on his personal life. He spoke to ADELEKE ADESANYA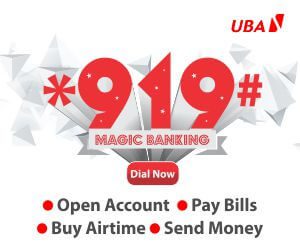 How did you begin your filmmaking career?
To God be the glory, in the early 1970s, theatre was just gaining attention in the country. And being a young man then, I was lucky to be mentored by the people who pioneered theatre in this country, and with this, I gained a lot of courage from them while I started building on what I had learnt from them. At that time, the main thing that kept you going in the profession was passion, consistency and professionalism. Later in the early 1990s, I started producing films mainly for MainFrame Productions. And with God's help, we were able to grow the brand. Today, we have a lot of credible movies that we have produced, which every Nigerian can testify to, that they are not just ordinary films. These films, which you already know, are on the Mainframe platform. They include Saworoide, Thunderbolt, Agogo Ewo and Maami, among others. Each of them is used to address critical issues in the society, because there was a progression at which these films were done. They were meaningful films that had special concepts. In a nutshell, they were films with high quality and standard.
Most of your movies seem to be epic in nature…
I am surprised that people think I only make epic movies. If you follow our films very well, you will see that each of them addresses topical issues in the society. For example, if you watch Saworoide, though the set language is Yoruba, you will see that it addressed the social and political problems of Nigeria as at the time it was produced. Likewise, if you look at Maami, you will realise that it is a documentary on the 2010 World Cup that was hosted on African soil while Nigeria was a participant. And if you look at the latest one, Dazzling Mirage, it was adapted from Yinka Egbokare, you will realise that it is an entertaining love story, which depicts the trends in current modern life. So, we have a lot of modern and English movies, though most of them are set in Yorubaland.
You once worked with the British Broadcasting Corporation, Reuters and others. Why did you leave journalism for movie production?
Really, I wasn't a journalist. But again, I was trained by the former Western Nigeria Television. With them at that time, I did a lot of newsreel work and I did a lot of documentaries while I was a cameraman. Apart from this, I did newsreel shortly for the BBC, Reuters and also worked with independent producers that came from abroad. While I was with WNTV then, I met with a lot of journalists that we were together with in the television station. All these made me to be familiar with journalism; not that I was a journalist and then digressed into filmmaking.
Being a veteran in the Nigerian film industry, how would you assess the Nigerian movie industry presently?
I think the Nigerian film industry has made giant strides, especially within the last few years, and I am happy to see the immense progress that we are witnessing in the industry today. The industry is not just a national cinema; it is now playing a leading role in Africa and gradually moving into the global arena. Filmmakers should just keep putting their best as they have been doing in recent years.
But there are complaints by viewers that some of these movies lack quality…
No, those ones are irrelevant. It depends on the audience of the movie because there is a lot of diversity and, generally, there is a lot of variety in Nigerian films. Though I am not saying our movies are already there perfectly, but today it is very exciting that most of our movies are meeting up with international standards.
Which of your movies would you say brought you to limelight?
There is no basis dwelling on what
For the concluding part of this story and others, grab your copy of The Point from your nearest vendor