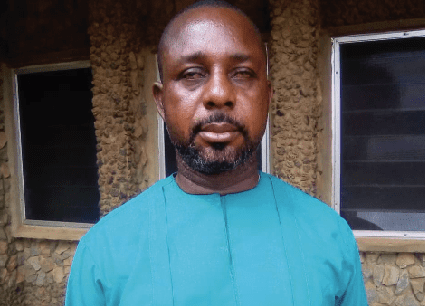 BY AGNES NWORIE, ABAKALIKI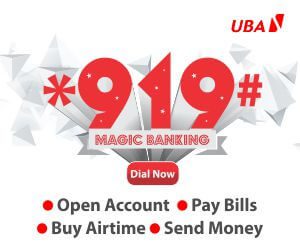 A physically challenged middle-aged man, Emmanuel Nwakpa, who is the candidate of the New Nigeria People's Party for Ohaukwu North Constituency, Ebonyi State, for the March 18 State House of Assembly election, has promised his constituents effective representation if he is elected.
Undaunted by his impaired sight, the candidate, a lawyer, said he decided to join the race because of his desire to liberate members of the constituency from their suffering, which he said was brought upon them by bad governance and failed electoral promises.
Revealing his political ambition and plans during an exclusive interview with The Point, Nwakpa said he was divinely inspired by God in a dream to participate in the contest and assured that he would put a permanent end to Effium and Ezza Effium crises, which have been ravaging his constituency since January, 2021 till date.
He explained that his people had been suffering since 1999, adding that he was on a "divine liberation assignment."
He said, "Before my encounter with God, I had no intention to contest any political office. It was in a dream that God told me to deliver his people. I asked how? He told me that I wouldn't know how it would happen because that was his part of the liberation assignment. After that, somebody called me that he wanted me to come and fill a form for House of Assembly, but I refused and asked him to feed in another person.
"The person refused and insisted that the people believed in me. So I filled the form and after the primaries, I emerged winner as my party's flag bearer."
Explaining how he became blind, Nwakpa said, "I was not blind from birth. I had this problem when I was in Junior secondary School, at Saint Patrick's Secondary School, Emene in Enugu State. Despite my predicament, I decided to proceed because I am a lover of education. I went to Pacelli School of Blind, Surulere. From there, I attended Federal Government College Enugu. I still proceeded again to University of Nigeria, Nsukka, where I studied Law and graduated in 2010. So, I am a lawyer.
"My blindness was caused by glaucoma. I was taken to Nigeria Optical in Enugu for them to take care of me, unfortunately, the doctor who carried out the operation did the wrong thing. That is why I am blind. Otherwise, I wouldn't have been blind if the doctor did the needful. But in all, I still thank God for everything."
"After my victory at the poll and swearing-in, I shall sponsor a bill for the establishment of a Commission in the state that will see to the welfare of people with disabilities, which will put an end to the stigmatisation, deprivation, neglect and abandonment that they face," he promised.