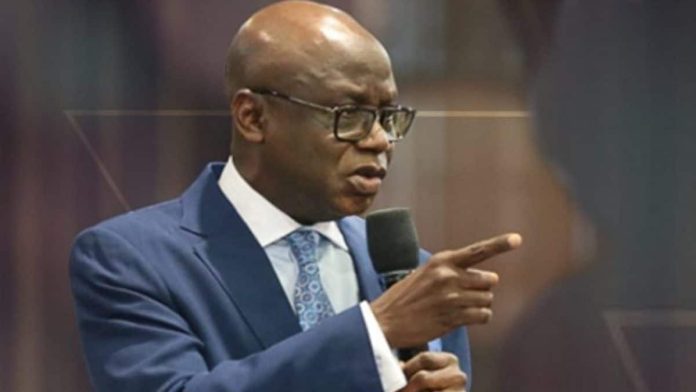 scoring zero in pry poll with one's true identity, verified credentials honourable
BY TIMOTHY AGBOR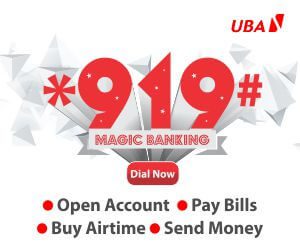 The Serving Overseer of the Citadel Global Community Church, Pastor Tunde Bakare, has fired back at his attackers, saying he is prepared for vicious attacks from major presidential hopefuls.
Bakare was reacting to the position of the All Progressives Congress Presidential Campaign Council that his recent statement on the party's presidential candidate deserved no serious attention from members of the public, having scored zero in the primary election that produced Bola Tinubu as the candidate.
Lambasting his attackers, the preacher, who was running mate to President Muhammadu Buhari in the 2011 elections under the Congress for Progressive Change, mocked them, saying that it was more honourable to score zero in a presidential primary with original certificates from well known schools and one's true identity.
Bakare had in his State of the Nation address to mark the new year, at the church headquarters in Lagos on Sunday, urged Nigerians to shun entitled politicians.
Reacting to the attacks from Bakare, Special Adviser, Media, Communications and Public Affairs at the PCC, Dele Alake, had described Bakare as a man without political relevance and a political neophyte.
"A man who got zero votes at primary election deserves no serious attention. He is a political paperweight whose utterances should not be given a serious thought," he had said.
In his reaction, Bakare said, "The Bible states that out of the mouth of two or three witnesses, a truth will be established. However, despite the encouraging support of many of you (church members), I am prepared for vicious attacks from all and major presidential hopefuls and their agents, who by now concluded that I am against them. One of such attacks came yesterday (Monday).
"Listen to what they wrote about the state of the nation broadcast. I am quoting them. A man who got zero votes at primary election deserves no serious attention. Question; why did they then respond? He is a political paperweight whose utterances should not be given a serious thought. Can someone tell these people that scoring zero in primary election with one's true identity and integrity intact as well as having original credentials from all well known schools: primary, secondary, colleges, university within and outside of this nation is a veritable badge of honour, absolutely legit and unquestionable.
"Please, tell them that in the words of Michel de Montaigne, there are some defeats more triumphant than victory. One of the Special Advisers that I thought had some semblance of nobility had to utter outright lies and falsehood to satisfy his pay master. He said that I did a video asking members of our church to vote for their candidate and then turn around to ask them not to vote for him. Unfortunately, there is no such video containing such falsehood. The abridged video these people are sending around is from a message preached here in 2020, the title: 'An Idle Man's Brain is the Devil's Workshop.'
"So, we know those idle brains now and we know in whose workshop they are working. I made it clear in the video that I didn't endorse their candidate's lifestyle, their candidate's business or their candidate's type of politics. In the said video, I never asked any of our members to vote or not to vote for their candidate or any other candidate.
"By the way, our members are not zombies, they, by the grace, have their own minds and will decide who to vote for on election day. As for those whose stock in trade is lying against others and fabricating stories that are not true about them, our strong consolation is that their DNA and final destination is spelt out in the Bible.
"Listen to their DNA and final destination from Psalm 58 verse 3 to 8. It reads and I quote, the wicked are estranged from the wombs, that's why you hardly can know their father or mother; the wicked are estranged from the womb, they go astray as soon as they are born speaking lies, their poison is like poison of the serpent…
"Dear friends (church members), you can rest assured that I will take the vicious attacks of the agents of these political merchants in my stride. "Oga won o tobe". (Yoruba sentence meaning their principal is not equal to the task)."