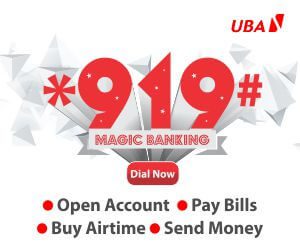 Segun Showunmi is a thorough-bred professional in politics, whose experience spans a major part of the Third Republic and the entire length of the Fourth Republic. Generously endowed with the gift of the garb, Showunmi is a motivational speaker and media consultant of note. He was Spokesman for the Presidential candidate of the People's Democratic Party, Atiku Abubakar, a job he delivered diligently to the admiration of his party, the PDP, and the ruling All Progressives Congress. In this interview with MAYOWA SAMUEL, Showunmi expresses his thoughts about the travails of the party and his mindset regarding how the party is being run. Excerpts:
How would you describe the outcome of the recent congresses of your party?
Naturally, in a build-up to congresses, a lot of things get people excited. The first is that they'd like to know where the offices are zoned to.
In the case of PDP, a lot of people expected that because the constitution of the party allows an eight-year tenure for all of the positions, it was expected that the national chairmanship of the party will be left in the Southern zone where the last officer, the incumbent chairman, Uche Secondus, comes from, so that if for any reason, he could either test his election credibility at the polls or the zone where the party is, is where it could come from. That didn't happen. In the informed position of the leaders, they zoned the chairmanship to the north. That created some excitement and people had a lot to say about that. Now that produced the next issue, the position that was given to the north now came to the south, among those positions is the National Publicity Secretary of the party. As soon as the zoning was done, even before the micro zoning, before I could say Jack Robinson, the entire venue was agog, the noise was deafening. I tried to do some consultation and realized that the support was strong and the desires of the party members were not misplaced. As it is expected, they had to unpack the whole positions in the south and zone them to the three southern blocs. Luckily, they zoned the office of the national publicity secretary to the South West for many reasons, one of it being that the media hub of the country is in the South West, Lagos, Ibadan is the hub of the media. Then, they micro zoned the post and as fate would have it, it was now micro zoned. What should have been called Ondo, Ekiti because we usually micro zone into the two states. There are six states in the South West and we usually share it into two, it may be Lagos-Ogun; Oyo-Osun; Ondo-Ekiti. Then again, they zoned specifically to Ondo and that now created a bigger problem. Why are you trying to eliminate some of our best hands and trying to eliminate Showunmi from Ogun, we have not even recovered from that, now you are eliminating Lere Olayinka from Ekiti. When I saw that, I had to put out a measured statement so that people can just calm down but you know humans have emotions, habits. No matter how much you try to be dignified about it, we are not able to hide what really upsets us. So, I asked myself what must we do to calm nerves and just take a look at it. I began to make phone calls to states where it had been zoned to. I made phone calls to Eyitayo Jegede whom I thought was important in that state, being the one that was governorship candidate, and told him, if it comes to your state, these are the things we should look at. However, our fans, followers and people from all over the world had their own interpretations of the matter. We must respect the union of the party, it doesn't matter where they zone it to, let's just hope the best man from that zone wins. Every village in Nigeria and those in the diaspora can produce presidential material across Nigeria. I've also noticed that of all the zones in the country, whereas the northern zone relatively, they could come up with something that looks like managed consensus where they have their big caucus meetings. The South West is in pieces. Everywhere you turn in the South West, the PDP is just a mess. For one position in Edo, we are looking at about four people battling for it. In Oyo, the only governor we have, the place is in shreds, we have parallel excos, we have vandals going to destroy. So, you see it all around, you look at Ekiti, Osun, Ogun, the same thing. You look at Lagos, they couldn't even do their own congress. That tells you that it's unfortunate that a political party that does not have a responsibility to pay salaries, manage security, solve all of the problems that the ruling party has to solve, yet can't even manage their own party. As a south westerner and as a Yoruba man, we need to start asking ourselves what exactly is the best recruiting model for us? So that our recruiting models can at least, be better managed and we must operate within the national framework then the South West will constantly be the place for politics in the country. So, as far as I can see it, let's give them till on the 30th, we'll look at the delegates that are coming out, we will look at how the materials will be put together and then, we will take it up from there. For now, I will just say these are expected. There are two times in a political party when issues come like this when they are setting up these kinds of excos, either the NWC or State Working Committee or local government, people are very excited. The reason why this happened is because of the huge number of delegates that come from them and the impact they have in deciding how actually they can get the ticket. And the highest of it is the national working committee, so that's expected but we need to better manage it. Of course, the next time when we have this form of the association at its most pitched tone will be when they are picking those candidates themselves and the rivalry of trying to pick candidates. I think, by and large, we should give ourselves a break and recognize that it's democracy. We will continually recognize that the business of wanting to serve people cannot be one that is unnecessary due or undue crises. After you are done doing that, you are doing all of this within the space where those electorates who will take the decision of whether you are qualified to go for government or not are also watching. You have to know like I always say, elections are a residual decision-making event, they do not happen just on the day of the votes. The electorates have taken a mental signpost on what is going on till we get to that final hour.
The issue of zoning has been a heated debate in the political sphere as the party primaries draw near. How would you draw the line between choosing a credible candidate and zoning?
I think one of the reasons why they are still stuck with this zoning thing and why we are unable to metamorphose things is because of our own national history. The history of our country requires that we balance things. We have not gotten to the level of maturity where all things can come from one local government and it wouldn't matter because of the emotions that drive us in this country, the biggest tools are our tribal inclinations and our religious persuasions. These two emotions usually produce the need for us to do this balancing and in the interest and wisdom of those who run our country, either military or civilian, they have understood very clearly that federal character helps national cohesion and the concept is that let's have a country where everybody can feel that they are not being excluded, and when you draw it further, you've succeeded in breaking the country into about six geo-political zones, therefore, you want to make selections according to the zones and then remember that we also have a rule that says that when you are forming a cabinet, you must have to pick from each state, somebody must be in the cabinet. It's not the most efficient model but it's a model that we are stuck with and unfortunately, we have not also been very honest with the application of this rule. If you look at our history, some sections of the country, north-west, and to larger extent south-west, and maybe if you like south-south and maybe if you like north-central have had bigger representation when it comes to the number one office. We cannot pretend that those other environments somehow feel that there is a collaborative conspiracy to always stop them, we can't pretend that those issues are not on the table and we cannot also pretend that they will not be addressed but be that as it may, the most appropriate thing for us to be looking at now, because of where the world is and the kinds of dynamics that will impact governance, we must be looking at competence, but like I told you, I hold a strong view that competence exists in every zone in every state. We only have to look that we may be able to find it, and we have to now begin to be less tribalistic and begin to look at it from the prism of a nationalist because that's the most convenient and that's the most practical. If you run this geographical entity called Nigeria from the prism of only tribalism, you are going to have nuances at best, if you are very efficient in the middle of a massive desert that is causing poverty, instability and what have you. At the end of the day, you will notice that those areas that are not being looked after, where the developmental indicators are not right and where the projection towards stability is not being worked on will still be the ones destabilising the few locations where you have some peace.
"I'm very disappointed at the pace of reformation within the PDP because they've been around for a long time; they've had sixteen years in government. They are almost running to six to seven years of being an opposition, I would have expected that by now, they will have reformed to the point where it doesn't matter whether they are in government or they are an opposition, they will be a respectable, dignified, well-run party"
Are you in support of the suspension of the former PDP Chairman, Uche Secondus, and why?
When that matter happened, I was very cautious and I was very careful. I was cautious because I knew that at the end of the day when you start these kinds of processes, you are going to feel that at the beginning of the processes, whatever it is that those who are assigned to do what they are doing, they will think that that's a smart move but people like me who like to do a lot of research who are futuristic, we are always more concerned about outcomes and consequences and as a result of that, I kept saying, let us weigh it well, let us be sure it is right, everybody that needs to sacrifice should sacrifice, let us take measured steps, I made that very clear. In hindsight now, it is clear to me that it was trying to solve a little irritation and creating a bigger catastrophe but we will see how it plays out as time goes on but I believe that the party must allow itself to be stable. An unstable political party cannot come to the public space and tell us that it can stabilise the nation.
You were vying to be the National Publicity Secretary of the PDP. How did the party take your candidacy?
They zoned it away from where I come from into another part of the south-west, particularly Ondo and I have considered it very deeply and I think that it's not right for someone like me to not respect the zoning decision of the party. I may not agree with it but we must learn to respect decisions, especially when it goes against us, it's my character. When we did the election in Ogun and I wanted to contest for the House of Rep, and we did the election, I told my people that look guys, once the votes are counted, don't come and tell me we were rigged. Once we don't have enough evidence, I'm going to congratulate. I was the first person in Nigeria to congratulate his rival. When we did the election in Ondo, I was there, I did all the work. When the result came out, I wrote a very warmly piece to say congratulations. Do you know why? Because I actually believe that the urge and motivation to serve people, if it is not for some form of gratification or to be looking for what will be of value to you, you can never be a matter that you will be like if you don't win, then the election wasn't credible. It's not like I'm a gentleman or that I'm naïve and don't want to struggle. It's just that I understand that some of us who have been nationalists in our rights, owe it a duty to others who may be watching the stage to see that quality men and women still exist within the Nigerian political or governmental space. Therefore, as long as it was done that way, I didn't even bother myself anymore.
Now that your quest to be the party's publicity secretary seems to be knocked out, what other options are you considering to contest for in the party?
I won't even bother. I'm the kind of person who likes to look at things deeply, thoughtfully and righteously, to put it that way. I am more interested in a Nigeria that works. I have been on that with them for years. I've been a very passionate person who defends the PDP because for a very long time, it was the only national party and I was of the view at that time that those of my leaders, friends and associates who wanted to be in a Yoruba sectional party, I knew that once they leave that place, they were going to desire to come to the national party and that the rhetoric that they would have been using to do their sectional play will become damaging for the nation, so I opted for a national party which I have supported. I have motivated myself to do what I need to do; it does not translate to probably a prison sentence and neither does it translate to the naivety of not seeing some of the errors. It is in spite of those errors that I have been there trying to show stability, showing people that we can win, it doesn't matter, we can lose. But I'm at a point now where I'm asking myself if they are foolish, shall we then say we will be completely foolish with them till we get to our grave? But luckily for us in the country now, we have succeeded in evolving to the point of two national parties and therefore, nobody must be held like bondage or his conscience when he thinks that this is not going on well. So, it's still early. I am not one of those that jump ship up and down, I take decisions after I have considered it very well, and then I will take that decision. For me, the parties now are equal, we have two national parties that cut across the country and therefore, now is the time for us to begin to investigate our policies, our players, begin to look at the personalities that gravitate towards which of them and then begin to see which of them represents the personal ideal and for God's sake, if the APC represents my personal ideal. I'm not one of those ones that anybody can start explaining to why I cannot take a decision that is right, I'm not at that point yet, I'm just saying that I feel very happy that the Nigerian citizens now have a choice between two national parties and I can tell you for free that I'm still not one of those ones who believe that the grass is greener on the other side. But I'm looking at how we are moving, there are a lot of issues I have. I'm very disappointed at the pace of reformation within the PDP because they've been around for a long time, they've had sixteen years in government. They are almost running to six to seven years of being an opposition, I would have expected that by now, they will have reformed to the point where it doesn't matter whether they are in government or they are an opposition, they will be a respectable, dignified, well-run party but if in spite of being in government, the whole world knows concerning that era, now in opposition, if they will not reform, then at my age, I need to ask myself some questions. Shall I indulge what I think is a self-inflicted injury that they did to themselves and especially when I have been one of their players who try and calm nerves of everybody, try to defend and explain, try to bring the people behind them and if they say we don't need you to do that, then I will believe that they have other devices of dealing with that. One will then say that okay, this is not bad, I have an opportunity now to review the whole thing and see what is going on. Nobody is more Nigerian than the next, nobody is more qualified than the next. I'm not one of those who believe that there is no one better or more qualified Nigerian to be considered than other. I don't believe that if I toe that way and I'm this passionate about this country, I don't believe that the political party can ever be the reason why I will not be able to contribute to national development. We will contest in one way or the other, it will probably be something around the depth of governance, rather than the area of party administration.
"I will just say that it's in PDP's best interest to let Atiku go and fight this battle for them with everybody lining up behind him and push him very hard so that we can cross the line but if they are going to play kindergarten, irresponsible politics, then I will have to say that perhaps, everything that has a beginning must surely have an end"
As the spokesman for former Vice-President Atiku Abubakar, what will be your reaction if he doesn't win the presidential ticket for the PDP?
I think that the election will be all but over, I'm not saying this because I think Atiku is the only one that can run the country. But it's like saying would APC had won the election if the candidate was not Buhari, the answer is maybe. But the likelihood of what we've seen, especially with the first and second term election of the president is that we have realized that some of the personalities who have been carrying numbers with them for a while, who have been coming to elections and building grounds and recognition across villages and the nooks and crannies of Nigeria, that number counts for something, and if you are going to be confronting a demon that is as rooted as APC has become in the country, you are going to ask yourself, are you going to be playing games and are you going to be pretending as if every Tom, Dick and Harry can win the election for you? Aside from winning the election for you, you are going to ask yourself if the country is as divided as it is now, you have the southerners asking why can't we be president? You have all of the IPOB issues there; you have the far north of Nigeria that is extremely destabilised as a result of the insecurity, needing a leader that can speak to them in a manner that can get them to calm down, another part in the north is nurturing the desire to break away from the country, another part is dealing with the farmers and herders clashes, kidnapping. We are dealing with an economy that is not moving as fast as it should. We are dealing with a huge debt overhang which is already eating into all your revenue, your debt servicing, you are dealing with a need to create employment, we are dealing with so much. We cannot come to the table with zero experience and say you want to be president, especially if you don't have the numbers behind you. Atiku has some of this experience and some of the numbers behind him, at least, as at the last time with eleven point something million and this was in spite of all the voter oppression, manipulation of all the figures and all of that. I don't expect the PDP to look itself in the face and begin to defeat itself that the little resources it has to run a general election against a ruling party like the APC, they are going to waste it on primaries, only to come to the general elections and be destabilizing themselves, run the race and not win the election and then expect people like us who are their cheer leaders to continue to run when we are screaming now that lets get the team that can get the job done, let's get ourselves together, let's give ourselves the fighting chance, let's put a candidate that will unite all of us. If they are unwilling to do that, then how I'm going to ask you, I've been in that party since 1999, why do I insist on dying there? For what? So, I'm going to be at the point when I'm going to ask myself why are you continuing? If they want to make the mistake, they must accept that okay they have taken a decision that what they want to do is lose. It's too emotionally painful for people like us that are very passionate about the party to watch them lose and they'll lose mostly because they all always assume that being party men is only when it's convenient for them and no matter what you do, they can't have it from 1998 till date and still be a party that doesn't know what it's doing. I will just say that it's in PDP's best interest to let Atiku go and fight this battle for them with everybody lining up behind him and push him very hard so that we can cross the line but if they are going to play kindergarten, irresponsible politics, then I will have to say that perhaps, everything that has a beginning must surely have an end.