The International Monetary Fund has raised Nigeria's 2023 economic growth forecast to 3.2 percent compared with the initial projection of 3.0 percent in the October 2022 report.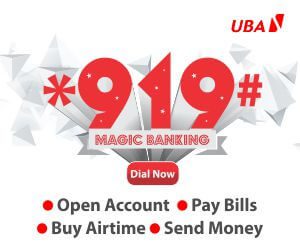 In its recently released January 2023 world economic outlook, IMF explained that the small upward revision for Nigeria's growth in 2023 was due to measures to address insecurity issues in the oil sector.
According to the IMF's report, titled "inflation peaking amid low growth," Nigeria's growth rate will slow to 2.9 percent in 2024.
The Central Bank of Nigeria last month projected the Nigerian economy to grow by 2.88 percent this year.
The CBN economic growth estimate was also far below the ambitious 3.7 percent projection by the Federal Government in its fiscal policy for the year.
The Finance and Budget Minister, Zainab Ahmed has put the country's economic growth projection at 3.75 percent for the year.
According to the organization, growth in Sub-Saharan Africa is expected to remain moderate at 3.8 percent in 2023, despite a modest upward revision since October, before picking up to 4.1 percent in 2024.
In contrast to Sub-Saharan Africa, the IMF predicts that growth in the Middle East and Central Asia will fall from 5.3 percent in 2022 to 3.2 percent in 2023.
However, IMF said its projection is attributable to "steeper-than-expected growth slowdown in Saudi Arabia, from 8.7 percent (which was stronger than expected by 1.1 percentage points) to 2.6 percent in 2023, with a negative revision of 1.1 percentage points".
"The downgrade for 2023 reflects mainly lower oil production in line with an agreement through OPEC+ (Organization of the Petroleum Exporting Countries, including Russia and other non-OPEC oil exporters), while non-oil growth is expected to remain robust," the IMF explained.
Overall, the IMF said global growth is projected to fall from an estimated 3.4 percent in 2022 to 2.9 percent in 2023, then rise to 3.1 percent in 2024.
"The global economy is poised to slow this year, before rebounding next year. Growth will remain weak by historical standards, as the fight against inflation and Russia's war in Ukraine weigh on activity," Pierre-Olivier Gourinchas, the chief economist and director of IMF's research department, said.
"Despite these headwinds, the outlook is less gloomy than in our October forecast, and could represent a turning point, with growth bottoming out and inflation declining."
The IMF said about 84 percent of countries are expected to have lower headline inflation in 2023.
It added that global inflation is set to fall from 8.8 percent in 2022 to 6.6 percent in 2023 and 4.3 percent in 2024 — above pre-pandemic (2017–19) levels of about 3.5 percent.