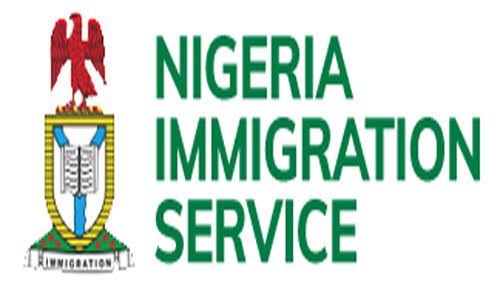 The Nigeria Immigration Service has dismissed eight officers, sanctioned 18 others while some were retired.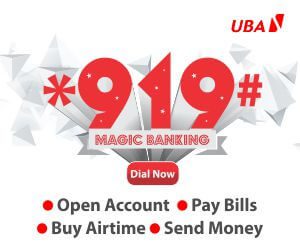 Their offences ranged from indiscipline to employment racketeering, sabotage and other forms of corrupt practices.
Also, some other staff are currently under investigation, while five Deputy Comptrollers General were promoted in the course of this year.
The Comptroller General of Immigration, Isah Jere Idris, disclosed these on Sunday at the occasion of the NIS 2022 end of year dinner/award night held at the Service headquarters in Abuja.
He said although leadership was not all about punishment, the Service had no choice but to discipline erring officers and men in the course of the year.
He therefore congratulated the awardees at the event and also urged all officers and men to continue to show commitment towards service to Nigeria.
While highlighting the three specific areas of focus of his administration to include deepening of the passport reform efforts; renewed emphasis on e-border and staff welfare, Idris stressed that he was making steady efforts in all of these areas to not only emplace professionalism but also offer quality service delivery to the various publics.
He stressed that his administration had been able to completely transform the process of passport application and issuance.
Idris noted that this was made possible by the introduction of a queuing system that enables passport applicants to choose an interview date immediately payment is made on the application portal.
"This is helping management to regulate the passport process while also allowing passport applicants to get an appointment date at their convenience. It is our desire that in no distant time all our issuing Centres both locally and in the diaspora will be fully migrated to the enhanced e-Passport regime," he said.
Idris also mentioned that just last month he led the Nigerian delegation to the 29th International Civil Aviation Organization Public Key Directory (ICAO-PKD) meeting in Uganda and in recognition of the vital role Nigeria has been playing on the global stage of electronic Travel Documents, Nigeria was elected for the fourth time to its Board of 15 countries out 88 member countries.
"In the area of border security, I initiated a meeting and led a NIS delegation to engage NIMASA on improved blue border security. I am glad to tell you that a draft MOU to that effect is ready. We have also advanced NIS and FRONTEX collaboration on border security and migration management. About a week ago, the Service graduated its first set of 61 special female squad from our training school in Ahoada, Rivers State to join in patrolling the nation's borders.
"In furtherance of my commitment to the welfare of our staff, many officers and men including five Deputy Comptrollers General were promoted in the course of this year. We have recently conducted another promotion exam and I assure you we will do our best to make sure the result is released in good time.
"Few months ago, I laid the foundation of the Nigeria Immigration Multipurpose Cooperative Society (NIMCOS) national secretariat here at the Service headquarters. I want to use this medium to once again urge all officers and men of NIS to ensure they join NIMCOS. This is because the NIS management has plans of welfare packages that will only be delivered to officers and men through NIMCOS.
"In August this year, I paid a condolence visit to the families of our officer killed by terrorists at Maigatari in Jigawa State. I also visited those hospitalized with injuries sustained during a gunfight with terrorists. We cannot pay for such sacrifices but our presence and little support is a reassurance to them that their efforts are not in vain.
"I want to commend all officers and men for working tirelessly throughout the year. That is the reason for a day like this. A dedicated day to unwind and celebrate our successes. To recognize those who have distinguished themselves in various areas within the year. To set them as examples for others to follow," Idris stressed.