No fewer than 56 children, who were victims of child trafficking and rescued by men of the Nigerian Immigration Service, Oyo state Command, have been reunited with their parents.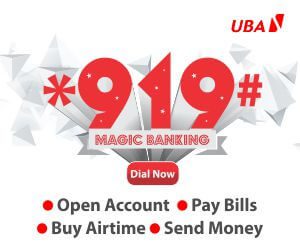 The 56 were part of 131 children and minors trafficked by people from within the country and foreigners alike, but rescued through the intelligence and surveillance effort of men of the Command during various operations at different locations within the state in the last four months.
The Oyo State Comptroller, Mrs. Victoria Isangedighi, who made the disclosure, explained that not less than 75 of the rescued children were minors who were suspected to have been lured from their parents by unsuspecting relatives for the purpose of child labour, both within and outside the country.
The State Comptroller also disclosed that from February till date, 144 traffickers have also been caught. The culprits included 75 Nigerians and 69 non-Nigerians.
Isangedighi said that 12 of the cases, which required further investigation and probably prosecution, had been transferred to the National Agency for the Prohibition of Traffic in Persons and Other related Matters.
She added that within the last two months of her assumption of office, the Command had registered up to 7,300 foreigners from across the ECOWAS countries who had shown interest in staying within the jurisdiction of the command from neighbouring West African countries.
Isangedighi however said that the Command had also apprehended over 2,000 illegal immigrants into the country, with either fake or invalid documents
She commended the gallant and intelligent efforts of the border corps of the Command, who arrest and repatriate illegal immigrants, in the face of the security challenges facing the country
Speaking on efforts being made to ensure more effective and efficient service delivery to people who throng the state Command daily, especially to apply for their international passport, the state Immigration boss appealled to prospective applicants not to patronise touts and unsuspecting fraudsters while seeking the service of the Command.
She noted that the Command was undergoing massive facelift to ensure a more conducive and comfortable place for prospective applicants.
She further added that a VIP waiting section was to be created soon to accommodate dignitaries, senior citizens and the elderly.