I'm only facing reality, says ex-gov
In a surprise move, a former Governor of Oyo State, Otunba Adebayo Alao-Akala, has opted to join the ruling All Progressives Congress. He announced his decision to his 'Destiny Group' supporters at Ibadan on Wednesday.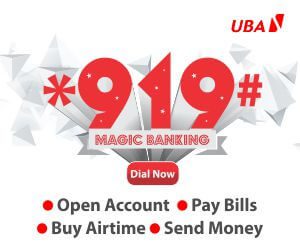 The former governor in what he regarded as a historic step said the decision to leave the Labour Party for the APC had become necessary, considering the fact that the different political parties were set to commence their congresses, adding that the APC offered the best political platform at the moment.
While enjoining his supporters to become members of the APC, he hinted that a date for a formal declaration would be made public as soon as he consulted with the leadership of the APC.
On the fate of lawmakers elected on the platform of the Labour Party, Alao-Akala said such members should continue on that platform in the meantime.
Speaking further on the development, the Director, Alao-Akala Campaign Organisation, Dr Kola Balogun, said the decision was a response to the yearnings of supporters, who wondered what their next step would be on the political scene.
He said, "The party members had been asking Alao-Akala what our next step would be considering our not-too-good experience with the Labour Party and with the PDP. Alao-Akala had said that, at the right time, he would call a meeting where we would jointly decide after looking at all options available. We looked at the available options, which are PDP, Labour, Accord and APC.
"We have considered the options on the ground. Accord is not an option; Labour is not an option at all. For APC, we have never had any dealings with them. We have only been interacting with the APC and they are waiting for us to help strengthen the structure of the party." He added,
"The APC knows our worth politically; we also know their worth. We think if we come together, we can solidify the structure of the APC. APC will be a mega party.
"And, the majority of members have made up their mind and advised him to join the APC. The final decision, therefore, is that all supporters of Alao-Akala will join the APC. We will inform the general public on when we will make a formal declaration after meeting with the leadership of the APC."
Speaking on the defection, a member of Destiny Group, Mr Lukman Agboluaje, said, "We are staunch supporters of Alao-Akala and testify to his style of leadership. We are loyal to him. He invited us to review the political situation in the state and reach a decision. We resolved that it was expedient for us to join the APC en masse."