Super Eagles and Watford forward, Jude Odion Ighalo, has revealed that it was a tough beginning for him, as his football career often resulted in quarrels between his struggling parents, Paul and Martina Ighalo.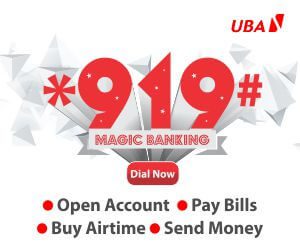 The Ajegunle-born striker scored twice against Chelsea and Tottenham during the Christmas celebrations to take his Barclays Premier League goals haul for the 2015/16 campaign to 14 and a total of 30 to his name during this calendar year, making him the top marksman across the whole of English football in 2015.
"It was difficult to live, difficult to eat and that is why I thank God when I look at where I am now," Ighalo said, as he attempted to recall the pains of life without clean water, food and electricity while living with his parents, alongside five siblings, at their Idi Street residence in Ajegunle, Lagos.
"We didn't always have what we wanted or needed, we had to struggle. That is why I also thank God for my mum – she was the one who worked hard to pay for my first football boots. My dad wanted me to go to school and study, and when I would not do my homework, he would spank me. My mum would then quarrel with him and say, 'You have to leave this boy alone and let him play football.' So she had always encouraged me."
Indeed, life for the 26-year-old was not a bed of roses even after joining Watford on loan from Udinese in July 2014 – having also played for Lyn Oslo, Granada and Cesena – with the deal being made permanent three months later. Despite his combination of power, pace and sound technique, which seemed a natural fit for English football, the Nigerian international initially struggled, scoring only four times in his first 19 appearances for The Hornets.
In the second half of last season, however, Ighalo exploded, scoring 16 times in 18 games as Watford soared to automatic promotion from the English topflight. Currently, Ighalo with his 30 league strikes in 2015 is well ahead of his peers in the English football's top four divisions. In the top five European leagues, that puts him at third spot with Louis Suarez, just behind Cristiano Ronaldo (35) and Lionel Messi (33).
"I thank God for the great year and successful season I'm having but I'm still the same me," Ighalo insisted. He added, "It's just the goals that have changed. My life, my training, my work are still the same and I just want to keep going and giving my best for Watford.
"After the Championship, I did believe I'd score goals in the Premier League – but not the way it is going now because I know the Premier League is more difficult. But I put in a lot of hard work during the pre-season and maybe God said it was my time."
The future remains bright for the Leicester ace who is in no hurry to forget his roots in the 'Jungle City" as Ajegunle is fondly called.
"I'm planning to open an orphanage in Lagos next year. I don't do these things because I want people to praise me. I've been doing them before I joined Watford – ever since God started blessing me – I have been helping the kids, helping the widows. I'm not a millionaire but I have more than lots of people back home and I want to help them," Ighalo noted.