Over the years, Jimmy Adewale Amu, popularly known as DJ Jimmy Jatt, has earned a huge respect as a pioneering Disc Jockey in the Nigerian music industry. In this interview with OLUSHOLA RICKETTS, he speaks on relationship with female fans, the challenge of proving to people that he could be a DJ and lead a decent life, secrets of his 20-year marriage and learning music from his children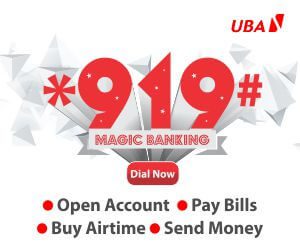 Why did you stop 'Jimmy's Jump Up' on television?
Yes, 'Jimmy's Jump Up' started as a television show; it was never meant to be a concert as we have it today. We started airing on TV in 2007, but we had the first live concert in 2009. We actually introduced the concert to commemorate the first year of having the event on TV.
The TV show ran for a very long time, starting out with the likes of Ikechukwu, Mode 9, Naeto C, among others. We rested the TV show because we ran into challenges running on
the stations we were on and we also had issues with advertisers who were not paying at the right time. But hopefully, the TV version would return in January.
Do you still have plans for a DJ school? In terms of it being a four-wall school, it has not taken off. It was meant to take off this year, but things have been tough financially for everyone, and we do not want it to be ridiculously expensive. It does not mean we do not train DJs. I train DJs regularly; I just love to do more.
Have you ever thought of having an album as a singer?
I am not the first DJ in the world; everyone has thier specialties. DJs play music for the people; you do not need to be the one singing.
The lowest point of my career was at the beginning when people disrespected me and did not recognise the DJ profession. Growing up, I had friends I could not visit at home because their parents must not see them with me. As far as they were concerned, I was a bad influence. But most of them have come to appreciate me now.
How many DJs are musicians at the same time?
I make records. As Jimmy Jatt, I would have released over 70 tracks and many DJs cannot boast of this. I have made two albums already and the third one is almost completed. I am also involved fully in the process of making all these songs; I have a studio and people who make the records. I am a music director that comes up with a concept and invite
people who can deliver. I would be releasing a new single pretty soon, featuring Davido.
Apart from music, what do you love to be remembered for?
Releasing music is just a thing I do by the side; I am a DJ and I play in many gigs. I must have started playing in gigs since the 80s. What I would be remembered for is not for me to worry about. I should be worried about the role I play when I am here.
However, when I went into DJing, many parents did not allow their kids to go into it. Right now, parents bring their children to me and say they want them to be like me. If you look at the calibre of DJs right now, these are people who have gone to the best schools in the world, but they still chose DJing as a career. A lot of them tell me that
'I am the reason they do this.' For me, this is a huge blessing because I have been able to impact people.
What is the lowest point of your career?
The lowest point would be at the beginning, when people disrespected me and did not recognise the DJ profession. Growing up, I had friends I could not visit at home because their parents must not see them with me. As far as they were concerned, I was a bad influence. But most of them have come to appreciate me now.
Do you often spend quality time with your family?
The good part of it is that my family understands what I do. My wife supports what I do and my kids were born into it, so they understand. But I try not to abuse it. When I am free or not working, I am always at home.
Do you see your children taking after you?
I do not really know, but they love music. All young people love music. My kids tell me
what is new sometimes, and I tap from their knowledge as well. I know they would do it on the side, but whether they want to do it professionally or at my level is another thing and I am not going to force them. My father was not a DJ and I do not also think it is mandatory for them to take after me.
How have you been able to stay free of scandals?
I might not be a saint, but I cannot be influenced by peers. My belief in life is that there are two sets of people. Those born to have their own mind and others who play second fiddle. If you are born to have your own mind, you decide on things that you want to do and no one can influence you.
I do not smoke and I drink moderately. With women, of course when I was younger and single, I obviously had my fair share of dating and keeping girlfriends. That is not womanising.
I have been married for over 20 years and I have been with my wife since then.
With late nights and beautiful ladies throwing themselves at you, have you ever been tempted to cheat on your wife?
Let me tell you what this job does to you, except you are new to it. A lot of things do not excite you, because you must have had a fair share of it all. I have been fortunate to be popular since I was 17 years old. So, all those things that come with being a famous DJ, I have had them since I was younger, in my 20s.
Do ladies seduce you?
Men and women try to get your attention, which is not seducing. If you make it available, they would take it. It is for you to know how to control that. If you ask anybody they would tell you once I come for a show, I am quick to play and I am always hiding behind the deck. Once I am done with the show, you would hardly see me around. That is how I run away from things I do not need. I am a grown man, so certain things are not exciting to me anymore.
Don't you think you are too laid-back for a DJ?
That is not a bad thing. As a person, I have always been laid-back, but as an entertainer I bring it on when I need to. Sometimes, you would see me on stage and keep wondering if it was another person, because I switch a lot. I love what I do and once I am behind the deck, I could be another person.
How have you been able to stay in marriage for 20 years?
I think it is a collective effort between two people. First, I do not think my wife is married to Jimmy Jatt and she does not carry herself like that. I am Jimmy to my wife, not the person everyone knows. I think most people forget who they are. Secondly, there are things guiding me. I am from the past, so family values are key to me. I want my kids to grow up in a stable family and environment. I came from a broken home and I know what it means. I do not want that for my kids or anyone.
How were you able to convince your in-laws to consent to your marrying their daughter?
I did not have to. I only had to market myself to my wife. They might have had issues with me, but the woman I was going to marry knew who I was and I never lied to her. Right now, I know my in-laws have no regrets that they allowed me to marry their daughter.
Using the case of Terry G's attack on your protégé early this year; do you think most Nigerian artistes are arrogant or misunderstood?
Since you live in Nigeria, you would only see what Nigerian artistes do. If you live in other countries, you would see things they do there too that we do not get to hear about and they might be worse than what we see here. I will not say they are arrogant, because
we are all human. Sometimes, things happen and you flare up in a bad way.
If you know what DJing was when I started, you would understand that DJs are in a better place right now. Everyone cannot be placed equally, let's face the fact. You do not expect people to respect all DJs the way they respect me. At times, people have to work on themselves too. You will agree with me that there are lawyers that are not respected in this country.
You earn respect as an individual, but a profession like ours does not come with any form of respect. And there will always been incidences of disrespect to individuals, but not to DJs again.
Have you ever been assaulted physically on the job?
People have looked down on me, but I have never put myself in the position of being physically assaulted. In the past, I would be told to set up my instruments outside and put my speakers inside. But I always insisted that if I was not setting up inside, I was not playing and was ready to refund.