Many public primary schools in Lagos State lack adequate basic facilities for the teaching of Information and Communication Technology subjects, The Point's investigation has revealed.
Many of the public primary schools in the state have been discovered not to have computer laboratories and other ICT facilities to teach Computer Science, a subject made compulsory by the National Education Research and Development Council in the primary school curriculum.
Checks at public primary schools in many of the 22 local government areas revealed that the application and usage of ICT in teaching and learning remained a mirage.
The situation in these schools remains at best a far cry from what it should be.
In Alimosho Local Government Area, where the highest population of about 1.3 million people live, schools located in the area have to contend with the nonavailability of ICT laboratories and their application in teaching and learning.
Primary Six pupils of Ore-Ofe Nursery and Primary School, Egbe, expressed their frustration in a chat with our correspondent on the level of instructions they receive in Computer Science.
According to them, their ICT lessons have left so much to be desired.
A teacher who pleaded anonymity disclosed that the school lacked ICT facilities, adding that this situation necessitated the transfer of the pupils to a designated computer centre at stipulated periods to receive ICT lessons.
Speaking in the same vein, another Primary Six teacher at the Local Government Nursery and Primary School, Idimu, who also craved anonymity, decried a situation where the pupils would have to be moved to different places outside the school to receive lessons in a compulsory subject as Computer Science.
"Our pupils do not receive their computer studies right here in our school. There is a special computer centre at Egbeda designated for such lessons. The service is also available for other schools around here. We all have days specifically mapped out for computer lessons every term. They go in a chartered buses to the centre located within the premises of Ebenezer Primary School, Egbeda and Egbeda Primary School."
At the centre in Alimosho, our correspondent discovered that pupils from about 32 schools in the area receive ICT lessons three times per term at the centre.
The centre's Head of Department of Computer Science, Mr. Onifade Williams, said, "Pupils from these schools come for their computer lessons as scheduled, riding in BRT buses, free. All the schools come here three times per term. We have two rooms here, one for theory and the other for the practical lessons where the ICT facilities are situated."

Williams said it had become imperative for the pupils to take lessons in Computer Science, adding that they would have to sit for ICT-related subjects in their internal and external examinations.
He, however, emphasised that only primary five and six pupils were allowed to take part in the ICT classes because of the large population and the inadequate facilities at the centre.
The situation is not different in Arowosegbe Primary School, Ajelogo Primary School and Irepodun Primary School, all in Kosofe Local Government Area of the state.
Some teachers, who pleaded anonymity, told The Point, "We do not teach ICT in the school because we lack the required facilities. What we do most times is to teach the theoretical aspect of it."
A similar situation obtains in primary schools in Mushin LGA.
At Itire Road Primary School, Methodist Primary School and Ladipo Primary School, most primary five and six pupils lamented their lack of access to the ICT facilities.
"We heard of how our counterparts receive computer lessons and the practical they do every week, but here in our school, we can't have that," a pupil, Oluwafunmi Ojo, said.
Another pupil, Olatoye (Surname withheld) also said that he could not operate the computer unlike his friends attending private schools.
"I always feel inferior whenever I hear my peers discussing about the computer. They sound strange to me," he said.
A teacher in Ladipo Primary School, simply identified as "Master", described the ICT lesson as a very vital aspect of education, which must not be left unattended to by the government.
He also advised pupils and parents who could afford computer training at ICT centres to endeavour to enroll their wards at such centres in order to make them computer literate.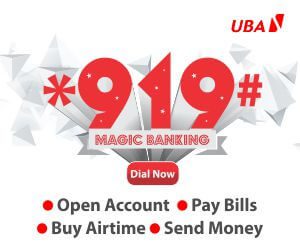 GOVT ALREADY TAKING ACTION, SAYS LSUBEB
The Public Relations Officer of the Lagos State Universal Basic Education Board, Mr. Seyi Akintoye, said that the state government had already begun to take some steps to address the problem.
Akintoye assured that the dearth of ICT facilities would soon be a thing of the past in public primary schools across the state.
The LSUBEB spokesman said, "We are taking it gradually. There are more to benefit from the Light Up Lagos project because it is going to assist a lot of our schools, whereby they will benefit from the Hi-Tech of the state government. Everyone should hope for enlargement and provision of ICT because the government is committed to its course. The government cannot do it alone but we are working on it."