The rumours that Harrison Tara Okiri, better known as Harrysong, does not feel appreciated by his record label for a while was finally confirmed, when the singer refused to renew his contract with E-Money's Five Star Music. In this interview with OLUSHOLA RICKETTS, he speaks about all that went wrong, plans for his new record label and why he would remain thankful to Five Star, regardless. Excerpts: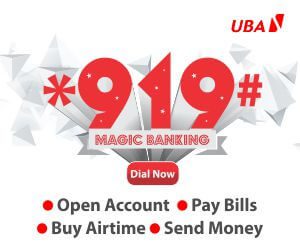 What is the real bone of contention between you and your former label, Five Star Music?
I am a human being before any other thing. I understand when fans do not feel comfortable that I said certain things about my label. But I would always respect Five Star Music, because I learnt a lot there.
You just left Five Star and started your own label; how come you've already signed three artistes on your new label?
Even when I was with Question Mark Records, Dezign was with me. He has been with me all the years. He has been my friend and he backs me up on stage.
When I joined Five Star, it continued that way too. I have Dezign, Debi-J and Wealth. These are people that have been with me from my days in church. I know them well and I know what they can do with music.
Starting afresh, I think the best I could do is to carry the hands that have been with me all through the years. They are talented and I could count on them anytime. It pays more to work with people you already know than people you do not really know.
How did you come about the name of your new record company, AlterPlate?
It came from the place I started music from and where I am coming from. I started music as a choir master and music director in the church. It is talking about the other expressions of music I want to put into the industry for the public's consumption. It is a lot for me, but I have people around me.
Do you think FiveStar is happy about this development?
I do not know; I only know about myself.
Leaving Question Mark for Five Star, there was controversy and so was your quitting Five Star. Does this mean you love controversies?
I am neither a controversial person, nor a troublesome person. The truth is that I do not know how these things come up. I like things to work, I like to progress and I like to grow.
When I wanted to leave Question Mark, we were having issues and at the same time, I needed to sort some things out about my career.
I understand that the CEO, Kelvin Luciano Gabriel, was not making money at the time I wanted to leave, but this was not the case with Five Star. There were no problems at Five Star; we were doing well until I wanted to leave. I just do not know where the whole controversial part of me comes from.
I like peace, I am definitely not a troublesome person.
Don't you think people could see you as being ungrateful for quitting Five Star?
People need to look at the contents I created while I was with the label. I was Harrysong from the days of Question Mark; I was already making popular music before I joined Five Star. I do not want the fans to get it wrong; I appreciate what Five Star have done for me.

Of course, I do not think they expected me to stay there forever. It was a contract, which was bound to end someday, and it has ended. It is only normal for me to progress. The contract ended and I needed to progress.
Don't you think the label might crumble, as it was an open secret that you write most of their songs?
Yes I do, but my exit from Five Star will not crumble the label. They still have Skibii, Xbusta and Kecee there. It is a platform that has been built for years. I was there when we started the whole movement.
I have started my company and I have some artistes under me already. If any of them goes, my platform will not crumble. The only thing my exit could do is change their sound, since I came in with my sound.
As I am leaving, they might have to create something new. Every artiste has different sounds; it depends on what inspires different individuals.
Was it true that you left because Kecee was getting special treatment from EMoney, his brother and the CEO?
I did not leave because of any preferential treatment. Lots of things went on. I left because my contracts expired; I do not want to go into much details.
I have learnt a lot, coming from Question Mark to Five Star Music. And when the contact expired, I aspired to grow, because I wanted to be able to express myself in another light.
That is why we've put together the AlterPlate and it is more than a record label. We have lots to offer at the label. This is my vision and I have had it years ago
If having a record company of your own has been your dream; why did you wait till now before establishing one?
Maybe I felt I was not strong enough, but I am strong now. If a child does not learn how to walk well, and decides to run, he or she would fall down.
As the face of the Gala brand; don't you think increasing the price from N50 to N70 was a wrong move?
Since the country is going through recession, Gala would be affected as well. I have been eating Gala, even before I became an ambassador and it has been sustaining Nigerians for over 50 years.
Gala now has a face and I am the face of Gala. So, whenever anything happens, they do not tweet to gala handle; they tweet to me.
After complaining to them, they decided to introduce Gala Mega. I was at the factory on Tuesday. They have just finished Gala Mega. It is a bigger one with more meat; it will be sold for N100. The Gala Mega is a double of the common one.
So, my advice is for people to go for Gala Mega, because it would sustain them more and it is cheaper.
You've made success off music; how about marriage?
When I see a lady who complements me, I will invite you for my marriage.
You once claimed a mysterious lady, who called herself Miss Song, was stalking you; have you met her before?
I don't know if I should say she was obsessed with me or not. She is still stalking me. I have not met her in person, but my friend, Dezign, did meet her. They spoke and she told him that she was ready to give me 2017 model of Range Rover Sport, if I date her.
What does she do?
She is into oil; I think she is very rich.
What have you put in place to ensure that your label is here to stay?
I think it is not just about the name or unveiling the platform. I have actually worked hard to get to where I am today, and we plan to continue to work hard to make a difference in the music business.
Do you have plans to sign a lady?
I do not know for now.