AfDB seeks $1.5bn to fund food production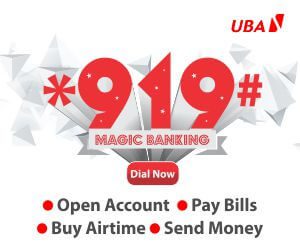 BY BAMIDELE FAMOOFO
In the wake of global crises including the COVID-19 pandemic and more recently the Russia-Ukraine conflict, Africa Finance Corporation has announced the launch of a $2billion facility to support bank-driven economic recovery in Africa, and the resilience of African economies.
AFC has committed to funding up to 50 percent of the facility and mobilizing the rest through its network of international partners and investors.
This announcement was made at the AFC Live infrastructure Solutions Summit that took place in Abuja, Nigeria.
The facility, dubbed "African Economic Resilience", will be disbursed via loans from AFC to select commercial banks, regional development banks and central banks in various African countries, providing them with much needed hard currency liquidity to finance trade and other economic activities in their various jurisdictions.
These institutions will be able to leverage AFC's proven access to global funding to access financing at competitive rates.
Speaking on the rationale behind the launch, Head of Treasury and Financial Institutions, Banji Fehintola said, "The COVID-19 pandemic set back Africa's economic growth trajectory and further widened the trade financing gap. Before the continent could get over that, the Russia-Ukraine conflict has brought with it a new set of challenges, but which have the same effect of negatively impacting growth prospects across the continent. As such, we are determined to play a leading role in shaping the continent's recovery and resilience, not only through the work we do in bridging Africa's infrastructure gap, but also through targeted interventions such as this $2billion COVID-19 economic resilience facility."
Applications for the African Economic Resilience facility will open in (Date/Month/Year) through AFC's website (www.africafc.org).
"Through this funding intervention, AFC will accelerate its developmental impact in Africa, driving the continent to a new phase of growth that is focused on maximum resource value capture and domestic job creation
"
Through this funding intervention, AFC will accelerate its developmental impact in Africa, driving the continent to a new phase of growth that is focused on maximum resource value capture and domestic job creation.
Over the last 15 years, AFC has built experience mobilizing global capital for critical infrastructure projects in Africa with several bond issuances in the last two years, including a 10-year $500 million Eurobond in 2019, a 5-year US$700 million Eurobond in 2020 and a 7-year $750million Eurobond at its lowest yield in 2021.
Recently, an independent asset management arm, AFC Capital Partners was established with plans to raise $2 billion to fund climate adaptation infrastructure projects in Africa.
It is this same fund mobilization experience that AFC will leverage to support COVID-19 economic recovery in Africa through the Rebuilding Economic Resilience facility.
In a related development, the president of the African Development Bank Group, Akinwumi Adesina, made a compelling case, last week, for the United States to back the institution's $1.5 billion emergency food production plan. The plan seeks to avert a looming food crisis in Africa caused by Russia's war in Ukraine.
The Bank chief, and a panel of witnesses, testified about global food insecurity and persisting impacts of the Covid-19 pandemic before the US Senate subcommittee on State, Foreign Operations and Related Programs.
Among others, senators Chris Coons (Delaware), Lyndsey Graham (South Carolina), Dick Durbin (Illinois), Chris Van Hollen (Maryland) and Roy Blunt (Missouri) participated in the hearing.
Senator Coons, Chair of the Senate subcommittee, stressed that the US should move fast and provide sufficient funding. "We should be concerned and even alarmed about the widening food security crisis that this war is causing for hundreds of millions far beyond Eastern Europe," he said.

Senator Graham expressed support for the establishment of a global fund for food security.
Speaking live via videoconference from Accra, Ghana, Adesina said the proposed Africa Emergency Food Production Plan would result in the rapid production of 38 million tons of food across Africa over the next two years.
"The African Development Bank, with your support, is prepared to meet this new challenge and others head-on," he said.
The plan is anchored on the provision of certified seeds of climate-adapted varieties to 20 million African farmers.
With the disruption of food supplies arising from the Russia-Ukraine war, Africa faces a shortage of at least 30 million metric tons of food, especially wheat, maize, and soybeans imported from the two countries.
Adesina said the African Development Bank would invest $1.3 billion in the plan's implementation.
He called on the US to make up the funding balance.
"With US support to reduce the $200 million financing gap – we can ensure the Africa Emergency Food Production Plan's success," he said.