BY TIMOTHY AGBOR, OSOGBO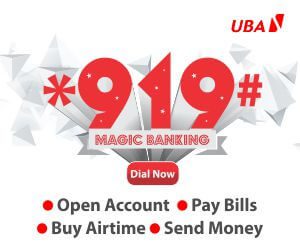 Officials of the Independent National Electoral Commission at ward 01, polling unit 019, Idita Grammar School, Moore, Ile-Ife, Osun State, have expressed concerns over absence of security agents at the voting centre.
The Point arrived the venue at 10:30am and voting exercise is ongoing but there were no security agents found in the premises.
The presiding officer of the polling unit, Olamide Ayoola, informed our correspondent that no security agent was present at the polling unit.
He said he and other electoral officials arrived the place at 8:10am and that there was no security agent that accompanied them to the polling unit.
About three hours after their arrival, no security agent was in sight at the polling unit where the National Secretary of the All Progressives Congress voted in 2019 general elections.
Ayoola said, "Since we arrived here at 8:10am, we didn't meet any security agents. They are supposed to be here before us. I have communicated my superior officer. I have called him like three times now. They promised to do something about it."
Also lamenting the situation, the agent for the APC, Aramide Abosede, urged INEC to ensure that it send security operatives to the polling unit to maintain order.
"It's not good that there is no security agent here. It's not even safe because anything can happen. INEC should do something about it," she said.
Meanwhile, Omisore was yet to arrive the polling unit as at 10:50am when The Point correspondent left the voting centre.