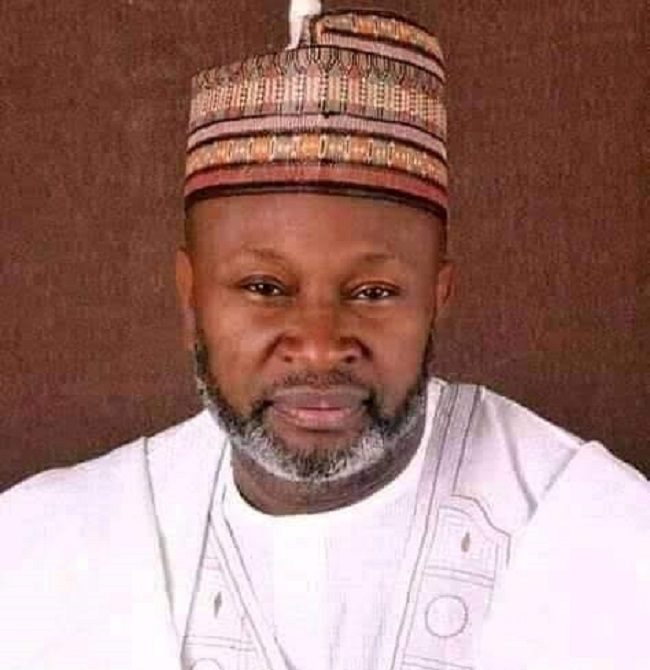 The National Chairman of Allied People's Movement, Yusuf Mamman Dantalle, speaks to MAYOWA SAMUEL about the conduct of the presidential elections, the judgement of the presidential election tribunal and other national issues. Excerpts: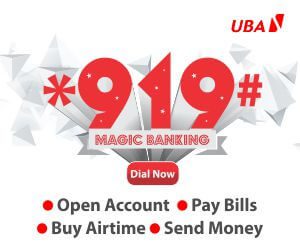 What's your overview of the February 25, 2023 presidential election and its outcome?
I'll start by saying that the judiciary as the sanctuary of justice is meant to be the last hope of the common man. We believe that they'll always do what's right. There are stages of adjudication, from the lower to the higher court.
We've seen what happened there, which has raised so many other questions. What it means, in our own case and others, is that there's a clash between the Electoral Act, the Constitution and the INEC guidelines.
Going by the judgement, it means that the Electoral Act is injured in so many ways, and we don't even know which is superior.
Somehow, it appears that taxpayers' money has been wasted in deploying so much of the technology for the conduct of the election. We accept the judgement. I didn't go to court; it was the NEC of the party that took the decision on going to court. The legal arm of the party will still go through if it's something that we need to take beyond there, I can't say but we're studying it.
As a lesson, I think this has raised so many other questions that needed to be answered by the higher court.
APM didn't come second, third, or even fourth. Many wonder, what's your party intending to gain by going to court to challenge INEC's declaration of Bola Tinubu as president anyway?
There are about 18 political parties in Nigeria, and now 19. They all fielded candidates and each of them believed that their candidate or party would emerge.
Five or six political parties went to court; others withdrew for reasons best known to them. Most times, being an opposition is not just about winning but about setting the records straight.
People believe in the political party, members that believe that the party with its own ideology will do something different from the status quo.
So, when we notice that something was not clear in the conduct or the entire process leading to the election, then what's stopping us as a political party from going to seek clarification of some of these things? That's what we did. Also, it's to set the record straight for Nigerians, APM is representing the entire Nigeria, it's not representing only me, and we have members across board.
"You're calling someone to invest in a country where diesel is almost N1, 000 per liter? How will they survive? Which miracle are you going to perform? You're calling people to come and farm when there's no security? The local man is scared of going to the farm because he's afraid of being killed, but you're calling a foreigner to where the indigenes can't go and invest? How?"
The tribunal judgement has been seen by many as controversial. Some called it a miscarriage of justice, others said it was just a judgement and not justice. What's your take on the tribunal judgement? What are your grouses with the judgement?
I can't speak for anybody, I can only speak for my party. I said earlier that our expectation has been negated by the judgement but we respect it because we're meant to respect the law. But there's always room for you to appeal if there's a need for it, if you're not satisfied with the judgement of the lower court. That's the only thing I'll say for now because the process is still on-going, we've not gotten to the peak of it. But personally, the judgement has raised so many questions to be answered. That's the only thing I'll say for now.
The judges at the tribunal told the Labour Party that it didn't have enough agents at all the polling units. If this is the case, what hope do smaller parties have? Is that also a worry for you?
That's not where the problem is, those ones are symptoms. What makes a party small and what makes it big? Is it the numbers or the funds? One can only say public funds. The Labour Party became the Labour Party because Peter Obi who was a former governor came in, and he had the money to bring with a few other persons.
The NNPP became what it became because Kwankwaso who was a former governor and former Minister of Defense came in with other governors. What makes parties big are the resources available, and all these people that are coming in to change the status of the party are people who have held public offices before.
Tell me the party that was sponsored by Dangote, Otedola or Elumelu. So, parties have free public funds injected into them, that is all. A public officer who lost the primary, he'll sponsor his candidates or himself but they are all people who have histories of public funds in their possessions. Show me one that was sponsored by a business man or with funds from donations from members, show me one. The answer is zero.

On the day of the tribunal judgement, the APC, PDP and the Labour Party had representations. Your party was the only petitioner not represented at the tribunal. Was it that your party already conceded defeat because you knew the judgement won't be in your favour or that your party didn't take its petition very seriously?
I'll answer by asking this question. The ones that were represented, what did their presence do? Did their presence influence the decision of the court? We don't go after trivial things. Why would anybody bother about being present or not being present? What's important is to get the result that we seek, that's all.
Your party's presidential candidate, Princess Chichi Ojei, most Nigerians didn't know her before, during and even after the election. You actually stepped down for her. Looking back now, would you say your party's choice of her was a good decision?
Her name is Princess Chichi Ojei, there was no problem. I was more of a placeholder. Looking at the global trend of women participation in politics, we looked at the 18 political parties; there was no single woman among them. So, we decided to sponsor the only woman for the contest of the presidential election in Nigeria. That's what we did, we did the unusual and there was no single problem. She's still a member of the party and we're doing well together.
Apart from the presidential election, were you satisfied with the performance of your party in the National and State Assembly elections across the country?
We're contesting some of the results of the states where we believe we won, and the matters are at the tribunals.
The off-cycle elections are coming up in Imo, Bayelsa and Kogi States. Much hasn't been heard about your party in that regard. What's the level of preparedness of your party for the upcoming governorship elections in those states?
Every political party has its strategy for winning elections. It's not about the noise but what's important is to seek the support of the voters, and you can do that through so many other channels which are not necessarily going to make noise or pasting posters up and down. We're prepared and are doing the necessary things we need to do for our party to win the elections. We're confident we'll emerge in one of the states, God willing.
No one is left out from the harsh effects of the economic policies of President Tinubu, from the floating of the naira, to the removal of fuel subsidies. What would your party have done differently in this regard if it won the election?
In the words of the late Chief Obafemi Awolowo, he said the problem is anything a man may or may not be conscious of which affects, or is likely to affect adversely and or which hinders the attainment of its goals and the satisfaction of his needs. Any failure, whether deliberately or inadvertently to recognise and solve problems, will complicate and make solutions of both the old and new problems more destructible.
Problems are like plants, they have roots, if you must solve problems, you have to address the root of the problem. But cutting the stems, the problems still linger. What I see happening in Nigeria is that we like addressing symptoms of problems without addressing the problems. What are the problems in Nigeria? We have unemployment, insecurity, epilepsy in power generation and so many others. Whatever you do, whatever the policy, there are salient things that must be addressed.
Do you commend the president's recent travels to UAE, India to search for investors into the country?
You went out to look for investors or to canvas for investment in Nigeria, but do we have the enabling environment for investments to thrive? If you have the enabling environment, you don't need to go and call anybody, investors themselves will come.
I thank Mr. President for his trip to Dubai, United Arab Emirates, most Nigerians are happy. Even those who have not gone to Lagos before are happy about the lifting of the visa ban. The reason is simple, there are investment opportunities, but the system isn't working.
You're calling someone to invest in a country where diesel is almost N1, 000 per liter? How will they survive? Which miracle are you going to perform? You're calling people to come and farm when there's no security? The local man is scared of going to the farm because he's afraid of being killed, but you're calling a foreigner to where the indigenes can't go and invest? How?
You have petroleum, but the price of petroleum is determined by external prices because you have refineries you can't maintain, how will anybody take you seriously?
Everybody was clapping their hands that Dangote Refinery will produce; we went to commission the refinery without production. What did we actually commission? Yes, it's Dangote. Some of these things, we need to address but everybody will do whatever they think is right and then people will tumble for him.
Tinubu will do the best he can. Put all these things together, we are scared of bringing electric vehicles into the country because we don't know what the government will do.
Even if you bring them, where's the electricity that will charge the thing? You now see the bunch of anachronism? We look at security in terms of immediate protection of individuals in Nigeria who are in political offices.
The well trained police officers or personnel in these offices are only in the houses of bigger politicians. Then, look at the remuneration of political office holders in Nigeria, it is completely outrageous.
How can you grow a society where politicians only see themselves as going to make money but not going to serve? We need to address the remuneration of political offices in Nigeria. If people know they're going there to serve and not to make money, this will drastically discourage election malpractices, most litigations you see today won't be there.
Universities have been announcing an increase of their tuition fees for students, which will definitely see students drop out of schools, since they won't be able to afford the fees. What do you think can be done to stop this?
The news is everywhere that most tertiary institutions, their tuition fees have increased, some by 50 percent, some more than that. How can you develop a society where there's no easy access to education? Juxtapose the school fees with the minimum wage, who are the people paying?
Your minimum wage can't pay the school fees of your child in primary or secondary school, so how do you do it? So, if there's no easy access to education, how can you stop the development and growth of armed robbery, kidnappers, Yahoo boys, money ritualists?
Education to me means independence, growth, development. You have a bunch of illiterates as citizens. The investors you're expecting to attract into the country will still work with this population. Who are they even going to employ? Do they have the technical wherewithal to be employed? Are they employable?
The election has come and gone. What lessons have your party learnt that you intend to work on before you start thinking of 2027?
If we're sincere with democracy in Nigeria, it shouldn't be about my party, it's about Nigeria. Political parties are vehicles; we're all the same thing. But where the political parties are not empowered by the system to attract quality leadership and healthy competition but about who is richer, who has the money to dictate, the money to buy votes, to buy weapons, to influence the judiciary, the system can't work, that is where we are.
Until we review the appointments of some of the heads of the election management body, the judicial body, and a few other agencies, I'm afraid it will be worse than what we have.
Another lesson from this judgement is only making the system more tense. One of the key lessons in the judgement was that INEC can transmit results whichever way they want to transmit, that it's not mandatory.
So what they've just told us is that BIVAS, IREV, and other technologies deployed by INEC are useless. Am I correct? What this means is that election competitions are going to be tense, do what you can and win the election, the judiciary will take you out. It's a bunch of anachronisms.
What adjustments will you proffer to the Electoral Act?
Several times when we have meetings, at the political party level, I've always said one thing, the problem is not about the Electoral Act or the Constitution, it is about the lucrativity of these offices. As long as the lucrativity remains outrageous, whatever measure you bring, people will beat it to get there.
It will continue to be do or die, winner takes all, loser loses all. Do what you can to get there, it doesn't matter how you got there, just get there, then we'll protect you, the system will protect you. We first have to look as Nigerians, come together, maybe through something like a national conference, have a discussion, do we really want democracy? Do we really want Nigeria for all of us? Do we want quality leadership?
Because the system will never attract quality leadership except for those who have the money to pay. Look at the cost of nomination in the first place. Look at the hundreds of millions that were paid. How many technocrats, medical doctors, professors have the money to pay to get nominated? How many of them have the money to bribe their ways to buy votes to win the primary?
Former Adamawa State governor, Bala James Ngilari said on television recently that when he wanted to contest for Senate, he offered N100, 000 each to delegates but they told him that there were aspirants willing to pay them N1 million each. How do you respond to that?
That means he was ready to bribe but the person with the bigger bribe bought it, that's the system. So, he's as guilty as the other person who was giving millions. The difference was that he didn't have much to give but he was ready to give, that's the thing. As long as our system remains monetized, we can't get anywhere, we'll continue to roll like this.
"How can you grow a society where politicians only see themselves as going to make money but not going to serve? We need to address the remuneration of political offices in Nigeria. If people know they're going there to serve and not to make money, this will drastically discourage election malpractices, most litigations you see today won't be there"
You can see what has been going on with the palliatives in some of the states. Some state governors have collected N2 billion out of the N5 billion. What do you think about President Tinubu's decision on palliatives?
Is palliative the problem? It is not. The most important thing is to let people go and fend for themselves. Use that money, put it in energy, and fix roads. You can't create wealth where there's no accessibility. Put that money in education, let children have education. You're just giving people sadaka to go and eat food for how many days. Some don't even get up to one kilogram of rice. What will 1kilogram of rice do for you? It's another bunch of anachronism, what will it do?
The NLC has warned that it will go on an indefinite strike, and this time around if its demands are not met after the two-week deadline which elapses on Friday. Would you back the decision of the NLC to embark on an indefinite strike action?
Another question is what have previous strikes succeeded in achieving in Nigeria? Tell me one strike that has achieved anything. We're just in a country. I know one day, somehow, some day, we'll come, sit down together, then, we'll now talk about Nigeria but for now, let the music go
on.