BY BAMIDELE FAMOOFO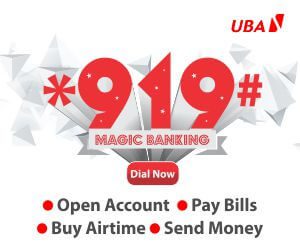 Leading beverage company, Nestle has revealed that it will increase the prices of food products further this year to address rising production cost which has since been borne by the company.
Mark Schneider, the Chief Executive Officer of the company made this disclosure in an interview where he decried the impact of inflation on the business.
He said: "The increases will not be as steep as they were in 2022, but "we have some catching up to do over the full year".
In the first nine months of 2022, the world's biggest food group, which makes KitKat chocolate bars and Nescafe reported organic sales growth of 8.5 percent, of which price rises accounted for 7.5 percentage points.
Inflation in many developed economies has been running at multi-decade highs, driven in large part by increases in prices of food and energy.
Nestlé, one of the highest capitalized stocks on the Nigerian Exchange Limited has been consistent over the years in delivering good returns to its shareholders. Its origin was founded over 150 years ago in 1866, when two separate Swiss enterprises were founded that would later form Nestlé. In the following decades, the two competing enterprises expanded their businesses throughout Europe and the United States.
Nestlé's products include baby food (some including human milk oligosaccharides), medical food, bottled water, breakfast cereals, coffee and tea, confectionery, dairy products, ice cream, frozen food, pet foods, and snacks.
Twenty-nine of Nestlé's brands have annual sales of over 1 billion CHF (about US$1.1 billion) [12] including Nespresso, Nescafé, Kit Kat, Smarties, Nesquik, Stouffer's, Vittel, and Maggi. Nestlé has 447 factories, operates in 189 countries, and employs around 339,000 people.