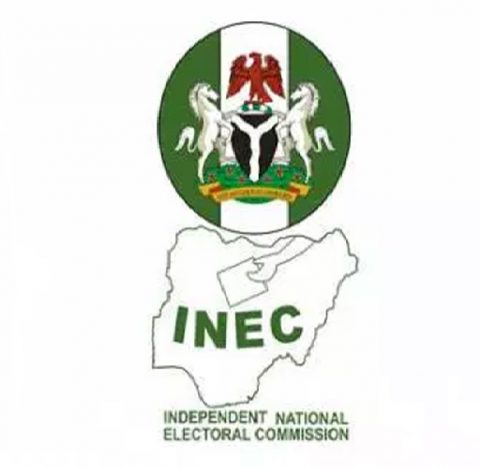 BY MAYOWA SAMUEL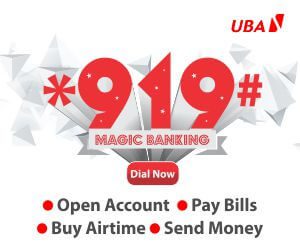 The level of insecurity across the country has been a source of worry to many, particularly as it affects the possibility of the general elections to begin in February next year as scheduled by the Independent National Electoral Commission.
These concerns seemed to have been heightened penultimate Friday, when an international group that specialises in collating data on terrorists' activities globally, Jihad Analytics, in its half-year report spanning January to June 2022, ranked Nigeria as the second most terrorized country in the world, only behind Iraq.
The rating revealed that while first-ranked Iraq recorded 337, second-placed Nigeria recorded 305 attacks, followed by Syria with 142 terrorist attacks. Jihad Analytics from its data stated that the Boko Haram/ISWAP terrorist group orchestrated the majority of these attacks.
The figure released by the international group even feels lower than is actually being encountered across the country, as there are many attacks that have taken place in more remote areas and communities across the country that have not been reported.
As if all these weren't frightening enough, the terrorists have even been more daring in their actions recently. They attacked worshippers in an Owo Catholic Church in Ondo State, killing many. They also had a field day attacking a supposedly heavily guarded Kuje Prison, unchallenged and in the process, freed their incarcerated colleagues in the facility.
Recall also that, not only did the criminals threaten to kidnap the President and the Kaduna State Governor, Nasir El-Rufai, they attacked the Presidential Guards Brigade troops on two separate locations with some of them reportedly killed. All this points to only one fact: their determination to make good their threats.
There has been funding by President Muhammadu Buhari to the various security outfits on a yearly basis, aimed at stemming the rising spate of insecurity in the country. However, the present situation has defied all forms of solutions.
Security agencies have also always been quick to give assurances that they have brought the menace under control, a claim which doesn't appear evident, with daily reports of terrorists' killings and kidnappings.
Former Chief of Army Staff, Tukur Buratai, on December 1, 2020, had declared that "There is a general misunderstanding of what insurgency and terrorism entail," adding that "there is the likelihood of terrorism persisting in Nigeria for another 20 years.
"It only depends on the level of escalation and the appropriate responses by all stakeholders both civil and military authorities. Also by both local and international actors, citizens' responsibility is equally important and imperative. All must cooperate to contain the lingering insecurity. Let there be collective action and responsibility," he further noted.
"The Kaduna train victims are still being held, they've not been rescued. Trains have not resumed, that's a matter of fact. People are being kidnapped every day, that's a matter of fact. You can't go into Kaduna by train, that's a matter of fact. There are a lot of ungoverned spaces, that's a matter of fact. There's a need to rejig the national security architecture"
But in a bid to allay all fears, the Inspector-General of Police, Usman Alkali Baba, in an address to the United Nations Chiefs of Police Summit (UN COPS) in the United States of America, assured that there is no threat to the conduct of next year's election.
In a similar effort, the Minister of Information and Culture, Lai Mohammed, at a joint press briefing with three other heads of ministries, including Ministers of Defence, Bashir Magashi; Police, Mohammed Maigari Dingyadi and Interior, Rauf Aregbesola, also reassured Nigerians that the worst of insecurity in the country is over, hinting that although there might still be pockets of attacks nationwide, the situation can never be worse.
He said, "As far as the daunting security challenges we face are concerned, we can tell you that the worst is over. Never again will terrorists and bandits and their cohorts hold sway in our country. President (Muhammadu) Buhari's directive to the military to crush those terrorising our citizens is working, hence, peace and security are gradually being restored to the country".
Additionally, the Minister of Interior, Rauf Aregbesola stated that the worst of insecurity is over as the Federal Government "will not rest" till peace is restored to all parts of the country, revealing that December has been set as the deadline to "eliminate" those causing violent attacks in the country.
He said, "Nigerians have the assurance of all of us that their security is guaranteed. So, we're here to assure you that you're safe; that is why we're here on the instructions of the president that you're safe and that each day going to December, our safety and security will be better.
"What we face mostly now are clashes of cowardly attacks from those that have been routed in one locality or the other moving to give a false impression that they're still strong.
"Our ultimate goal is to eliminate them altogether and restore total peace in every inch of the Nigerian soil; that we're going to do by God's grace, by December of this year," he assured further.
But expressing worry about the worsening security situation, the Principal Adviser to Labour Party Presidential candidate, Peter Obi as well as the Obi-Datti Campaign Organisation, Oseloka Henry Obaze, disclosed to The Point that he will give the police boss the benefit of the doubt that election will be prosecuted peacefully because he sees him as a man of integrity.

Obaze said, "I cannot second guess the Inspector General of Police, who constitutionally has the responsibility to provide security as the chief law enforcement officer in the country. He has privileged information that I don't have access to but we are optimistic and are praying that the election will hold.
"If he gives assurances that the election will hold despite the insecurity in the country, then so be it. I will not challenge that but I'm sure that some of us are sufficiently worried about the spate of insecurity around the country.
"Nigeria being categorised as the second most terrorised country in the world is a reality, but if it was those of us in the opposition that said that, the government will push back, but this is an international assessment. Nigerians have never felt so insecure as they feel now, so, those are realities.
"The evaluation is done by people outside, I don't think they are privy to whatever information the IGP might have. I don't know, you don't know and they don't know the contingency plans the Inspector General of Police has in the making.
"The Kaduna train victims are still being held, they've not been rescued. Trains have not resumed, that's a matter of fact. People are being kidnapped every day, that's a matter of fact.
You can't go into Kaduna by train, that's a matter of fact. There are a lot of ungoverned spaces, that's a matter of fact. There's a need to rejig the national security architecture.
"We have several months to go, and I'm sure that if the police are given adequate resources and if they do their contingency planning well, then we should be able to have an election. I don't know if we've ever cancelled any election in this country but we've had circumstances when elections were postponed for several weeks and several months. That might be the case, but I don't know for sure. I'm not in government, I can't speak for them but I don't doubt the integrity of the IGP," he noted.
Giving his opinion, the spokesman for the Pan Niger-Delta Forum, Ken Robinson told The Point that although the ranking is frightening, it is the true reality of the present situation of the country. Alleging that the country's security has been compromised, he noted that the security agencies have been overwhelmed, but they always have a way of making "kind conversations" with the terrorists to stay away on election days.
Robinson said, "It's unfortunate that the country Nigeria is in this mess. PANDEF is disappointed at the rating of Nigeria as the second most terrorised country in the world, just behind Iraq. Before, countries like Afghanistan, Somalia, Yemen, Syria and even some other countries used to be ahead of us. That ranking is quite appalling and frightening but the truth of the matter is that that's the reality of the country.
"A situation whereby people are being killed, livelihoods being destroyed at random, either by terrorist bandits or vicious kidnappers, we can't but be worried. No zone in the country is spared in the ongoing unleashing of violence and criminal attacks on Nigerians. That's the reality but unfortunately, the security agencies, the police, and even the military seem to be overwhelmed with reports of complicity and outright sabotage.
"The intervention that this situation will not affect the elections come 2023 is also partly true. Recall that recently before the elections of last year in Anambra State, with the criminal killings by unknown gunmen and all that, there were fears that the governorship election might be affected. But of course, the election was held, a winner was announced and there was a new governor in that state.
"So the government and the security agencies know how they go about these things. Some persons have even insinuated that there is official complicity because all these persons carrying out these activities, whether they call them unknown gunmen, or terrorist bandits or Boko Haram, they are known to the security agencies.
"Don't forget that Governor El-Rufai of Kaduna State clearly said they have intelligence reports on even the location of these persons. So, they are not unknown, they are known everywhere in the South West, South East, Middle Belt, South South, North East, and North West. So, when elections come, perhaps they go into some kind of conversations with them, give them some money, and they will stay away from elections to hold so that they will continue to misrule and plunder the resources of Nigeria and make lives unbearable to ordinary Nigerians. That's the reality. You will also recall that votes in Boko Haram-infested Borno State, were almost the same as that of Lagos State. So, Nigeria is a joke and it's quite unfortunate that this is happening to us," he stated further.
In his own submission to The Point, the leader of Afenifere, Ayo Adebanjo played down the IGs confidence, reiterating his advice that the country must address the insecurity in the country before embarking on any election, as nowhere is safe.
The elder statesman said, "He's just talking nonsense. They are living in denial, that's the truth. What they are deceiving the Nigerian people about, the world already knows, so you can't continue to deceive everybody.
"Where in Nigeria is safe? Where does he come from? He should tell us whether he can go home safely without security to guard him. He's not telling the truth, he should stop lying to the world. APC particularly has failed in security. Only God can save us.
"Maybe they are going to improve something that I've not seen. I'm not saying that the election won't take place, what I'm saying is that it (insecurity) is worse than before. I don't see it holding peacefully under the present circumstances. Whether they have magic to make it hold, well, I pray for that, but to deny that the situation is not bad, and not deplorable, I don't agree with him.
"I have said before that they should solve the problem of insecurity before the election. Even when I said it, they said it's not as bad as that. Even in the President's home state, the governor is calling on mercenaries to come and help them. They attacked the president's convoy in his state, they attacked Kuje prisons to free their people and made demands, yet our government is headed by a military man? He has no answer, no retaliatory effect. It's shameless.
"Most of us are weeping in silence. It is you people that are suffering; it is you people that will redeem yourselves. He should cover his face, it's a shame that APC is still saying it wants to come back to contest elections. It's left for you people," Adebanjo declared.