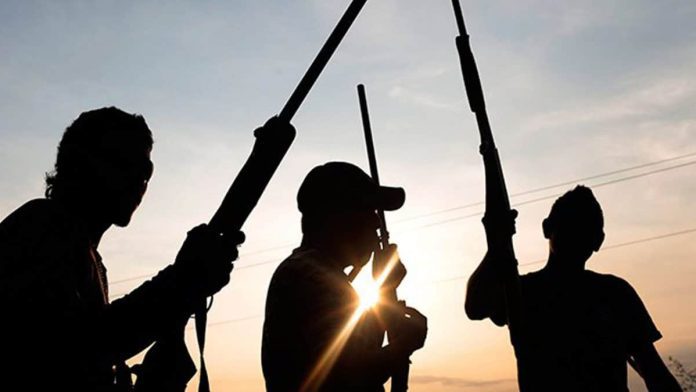 BY TIMOTHY AGBOR, OSOGBO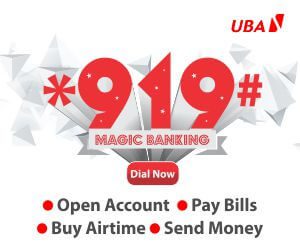 Hardly would a day pass without Nigeria recording one form of violent attack or the other. A report states that an average of 10 persons were being killed everyday in violent attacks within the first four months of 2023.
An analysis by the Cable Index, an organization that tracks violent killings in the country, revealed that a total of 1,228 people had been killed while 844 citizens had been kidnapped in Nigeria between January 1 and April 30, 2023 alone. Within the four months that the statistics captured, it was said that 1074, out of the total figure of slain victims, were unarmed civilians – 68 vigilantes, 50 policemen, 20 soldiers, 10 NSCDC officials, three immigration officers, three security guards and one vehicle inspection officer. The report further noted that 844 persons were abducted.
As insecurity worsens, Nigerians continue to sink into despair and panic while most citizens rush to exit the country.
Last week, the worrisome security situation in the country got the attention of the international community after a convoy of the United States Embassy in Nigeria was attacked by gunmen in Ogbaru Local Government Area of Anambra State, leaving seven persons, including two staff members of the embassy and two mobile police officers, among others, killed.
Some of the bodies of the victims were set ablaze by their killers. Around that time, there were different killings in Benue, Plateau and Taraba States.
The Point had reported how violent attacks, abduction, banditry, among other forms of criminalities, reduced during the Naira scarcity period in February and March, this year. Now that the naira scarcity seems to be over, criminals appear to have regained their strength as they renew their carnage and hostilities on innocent masses.
Aside from the casualty figure released by the Cable index, a member of the House of Representatives from Plateau State, Solomon Marren, claimed that about 200 people had been killed within his constituency in the last few weeks.
In all this, Femi Adesina, the Special Assistant on Media and Publicity to President Muhammadu Buhari said insecurity would have worsened in Nigeria without the President's input. According to Adesina, Buhari surpassed former President Goodluck Jonathan on security, because Nigeria's Armed Forces moved from the seventh to fourth place rating in Africa.
But, security experts, in their separate interviews, said it now appeared as if Nigeria was in an active war situation. They noted that President Buhari had remained unperturbed even as many lives were being lost on a daily basis. They also partly attributed the mass exodus of Nigerians abroad to worsening insecurity.
One of the experts, Dr Anthony Adebayo, while reacting to the ambush on the humanitarian mission of the US Embassy in Ogbaru, said it was a sign that the country was drifting towards full-scale terrorism and that the continuous killing spree would make foreign investors lose interest in the country.
He said, "It is worrisome and so saddening that this is happening. It is a bad sign and a drift towards full-scale terrorism. All this while, the gunmen in South East have been attacking softer targets and when I say softer targets, I mean their own people and others around them. The hallmark of terrorism is that terrorists like attention. So, if they are killing their own people and citizens, the moment they start attacking people who are not their own, especially this embassy connected people, then surely, it will give them global attention, which they have gotten already and terrorists love this attention.
"They (terrorists) celebrate that kind of attention because it is now global. It is a worrisome dimension to the whole thing in the South East and I think government should wake up and do something about that before it becomes another full blown Boko Haram and we will now be spending the money we don't have. The earlier the government stops this kind of madness, the better because it's a dangerous dimension. If there is no punishment for these people, other splinter groups among them will escalate it to the point that Boko Haram will now be a child's play."
"The attack on the Embassy officials was pre-planned and the US embassy officials and others who went with them were actually going to deliver humanitarian aids. Those who attacked them knew that they were coming to that location in Anambra State. This attack and killings have negative impacts on Nigeria as a whole and even on Anambra State. People living outside Nigeria are more scared than us. The figure of the killings is no longer shocking those of us in Nigeria," the expert said.
Adebayo pointed out that growing insecurity would further make Nigeria to lose more foreign investments, adding, "What develops a nation is the Foreign Direct Investment and whereby you have killing, insecurity and lack of judicial process, the FDI will not ask us to come. America is developed today because people are bringing money to America. Nigeria is not suitable for investment. Whatever dealings the Anambra government might have been having with the international community will come to a halt now.
"The whole tragic incidents are now having psychological effects on us Nigerians. Aside from the grave consequences insecurity is having on the image of the nation, Nigerians have taken these killings, attacks, kidnappings and banditry as if they are normal occurrences. Killings no longer make meanings to Nigerians. One can even say that Nigerians are now used to killings and insecurity at large and this is sad. Our president is unperturbed and nobody wants to bring investment to a nation that is not safe. Nigeria is bleeding and this kind of thing can cripple this nation. As you can see, people are already leaving the country," the security expert, who is a lecturer at the Federal University, Oye-Ekiti lamented.
Another security expert, Mr Onyekachi Adekoya, said it was unfortunate that the Nigerian leadership waits for attacks to happen and only reacts by sending out condolence messages to the families of the dead victims. "We always wait for violent incidents to happen. This won't be the last attack and killing because our government is not yet ready to tackle insecurity," Adekoya said.
On what the incoming administration of President-elect, Bola Tinubu, should do differently, a security expert, Group Captain Sadeeq Sheu, former spokesperson for the Nigerian Air Force said, "The incoming administration should focus more on security sector reform, including the Police, intelligence services and the military. Unfortunately, this is one thing this outgoing regime was not able to do despite reform committees being inaugurated."