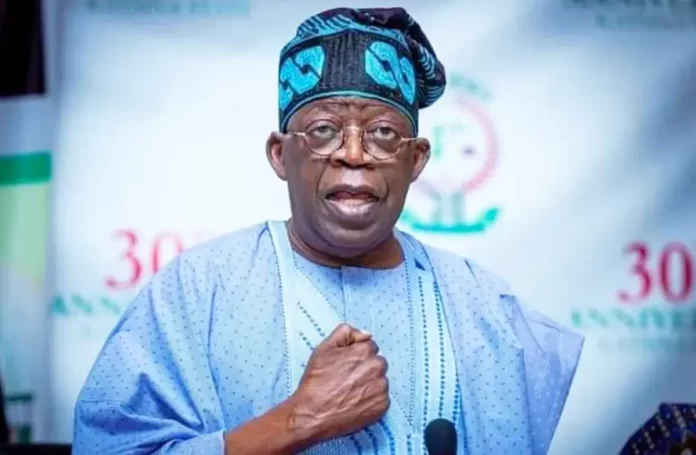 Say huge tasks await President-elect
BY TIMOTHY AGBOR, OSOGBO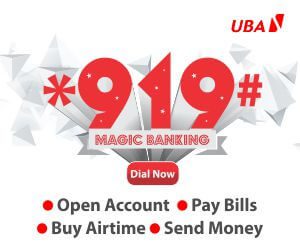 It's no longer news that one of the dreaded challenges confronting Nigeria is insecurity. Efforts of successive governments at the centre at tackling the menace have not yielded any positive results as the nation continues to witness violent criminalities. The primary responsibility of a government is to ensure the security of lives and property. Government loses its essence where there is no public order and peace, and where citizens and other residents cannot carry out their legitimate activities under the assurance of their personal safety.
This is clearly stated in Section 33 (1) of the 1999 Constitution of Nigeria, which provides that "every person has a right to life, and no one shall be deprived intentionally of his life, save in execution of the sentence of a court in respect of a criminal offence of which he has been found guilty in Nigeria."
In Nigeria, the outgoing administration has been said to have failed in this regard, thus leaving the next government with huge tasks. Countless number of innocent citizens have been killed and injured as government and security agencies appear overwhelmed by the insecurity crisis. Thousands of Nigerians are being deprived of their property by criminals almost on a daily basis.
In the North-East, Boko Haram has waged a bloody insurgency war for the past 13 years, killing an estimated 35,000 people and displacing over three million citizens from their homes. In the North-West and North-Central regions, terrorists generally referred to as bandits have sacked rural communities, abducted hundreds of pupils in daring school raids and routinely kidnapped people on the road, in their farms and from their homes, even in the cities, for ransom.
"THERE IS A MATTER THAT NOBODY IS TALKING ABOUT AGAIN. THE DSS CAME OUT AND TOLD US THAT OUR CBN GOVERNOR IS A SPONSOR OF TERRORISM. ARE WE ALLOWING THATTO SLIDE? NOBODY IS TALKING ABOUTTHAT AGAIN AND THE DSS IS STILL INSISTING UNTIL THIS YESTERDAY THAT THEY WILL NEED TO ARRESTTHIS MAN (EMEFIELE) FOR QUESTIONING AND THAT HE IS A SPONSOR OF TERRORISM AGAINST THE STATE"
In the South-East, terrorists dubbed "unknown gunmen" are targeting government buildings and security personnel. They have also imposed a stay-at-home order that has crippled the economy of the zone and those who break the order are attacked and killed. According to a report in August by the Nigeria Security Incidents Tracker at least 7,222 Nigerians were killed and 3,823 abducted in 2,840 incidents of insecurity between January 1 and July 29, 2022. Also, no fewer than 1,499 people were injured in the various attacks recorded in 505 local government areas in the country. Criminal activities became so terrifying that many Nigerians had thought that the February 25 presidential election would not hold.
This was because several offices of the Independent National Electoral Commission were attacked and burnt, some candidates seeking election into public offices were assassinated while bandits wreaked havoc in many parts of the country.
In many states of the federation, there were incidents of politically motivated killings and attacks. Meanwhile, with the emergence of the President-elect, Bola Tinubu, Nigerians are hopeful of heaving a sigh of relief and living to enjoy the litany of promises made by the incoming administration.
Knowing that nothing can thrive in an insecure environment, stakeholders have said tackling insecurity should top the agenda of the incoming government. During his campaigns, Tinubu had promised to adopt a proactive and intelligence-driven security approach to sufficiently address the nation's security threats, and will broadly pursue other mechanisms and policies including bolstering of security forces where more robust, re-energised armed forces would be built.
Tinubu's manifesto had disclosed that his administration would recruit, train and better equip additional military, police, paramilitary and intelligence personnel among other security strategies. Other promises of the incoming administration regarding security were, "International Collaboration: Prioritise collaborations with key neighbouring countries, international partners, and allies to ensure the safety of Nigerians.
We will continue to empower and, where necessary, seek to expand the operations of the Multinational Joint Task Force; Police reform: Focus on positioning the institution to better deliver on its primary duties of community policing and maintaining law and order through crime fighting and prevention. Police personnel will be freed from extraneous duties such as VIP security and guard duties. "VIP Security and provision of security for government buildings, installations and other critical assets will be transferred to the Nigeria Security and Civil Defence Corps (NSCDC).
The NSCDC shall be evaluated and reformed to be better integrated with our internal security apparatus; Reposition the Police: We shall boost public confidence in the Nigeria Police Force and other internal security agencies by increasing recruitment and providing high-tech, non-lethal equipment with corresponding manpower development schemes."
EXPERTS TO TINUBU: REVIEW ALLEGED TERRORISM ACTIVITIES OF EMEFIELE, GUMI, OTHERS
Meanwhile, security experts have said there is a need for Tinubu's administration to review alleged terrorism activities of some notable individuals in the country, including the Governor of the Central Bank of Nigeria, Godwin Emefiele; and a Kaduna State-based controversial Islamic cleric, Ahmad Gumi. Recall that the Department of State Services had accused Emefiele of sponsoring terrorism in the country, while some concerned Nigerians sought for the arrest of Gumi, whom they accused of defending bandits.
In exclusive interviews with The Point, the experts advised Tinubu to review the entire security architecture of the country and ensure that allegations of culpability in insurgency, terrorism and banditry were thoroughly investigated and culpable people prosecuted. They said doing this would ensure a smooth take-off of the incoming government in his readiness to curb insecurity.
For an expert, Akin Adeyi, the President-elect should be daring and courageous in facing alleged sponsors of terrorism in the country. He said, "With this new government, we have a lot of hope. You know he tagged his campaign renewed hope, so, he is very much aware that our hope has dwindled and that he is going to rekindle our hopes. How will he do that? He must first and foremost, identify what are our first challenges as a country and the issue of security ranks first if we are not going to deceive ourselves, because, if we have security, all other programmes will work.
"There is a matter that nobody is talking about again. The DSS came out and told us that our CBN Governor is a sponsor of terrorism.
Are we allowing that to slide? Nobody is talking about that again and the DSS is still insisting until this yesterday that they would need to arrest this man (Emefiele) for questioning and that he is a sponsor of terrorism against the state. Are we going to allow that to go just like that, knowing the DSS for what they are, that it's not just a department that will come around and make an unfounded allegation? A big department like that has insisted to the citizenry that the person you put in charge of your money as the CBN governor is a terrorist himself by way of sponsorship."

"While calling on the incoming government to look into the allegations made against Emefiele, Adeyi, a retired Director of DSS, added, "It's very important that the incoming government should look into this. Are we going to jettison that very strong allegation and we say we are tackling insecurity? There is no way you can talk about security without reviewing the past. If you are shy about reviewing the past, then, it's like you are killing a snake without cutting its head. "We have to look at where we are coming from, relate the past with the present, then, we use it to mediate on the future; review the entire security architecture of the country.
That's exactly what the incoming government should do. There is no way you can say the old system has failed if you don't review it. Don't just send the system away, review it thoroughly. He (Tinubu) has to be very bold and daring. The kind of courage he demonstrated during his campaign.
That's what he needs to achieve security in the country.' He added, "Thank God the new President-elect is not someone that is not familiar with issues in Nigeria. He is an experienced person. He is not an imported politician and he is not the kind of politician who because he is not in government, doesn't study things that are going on. So, we think he is going to bring all those ones to bear in order to be able to give us a very good result this case. Give
"All he has to do is to bring everybody on board, irrespective of political divide. People that are ready to work and deliver. It's just a matter of sitting down with a few men that have the love of the country heart and identify areas or reasons for failure in security in the outgoing administration, then, work on them to deliver to us. One has to appeal to the citizenry to save him (Tinubu) from distraction. Election has come and gone, the country has to move forward."
He noted that something must be done urgently on the issue of the naira redesign policy.
"When people don't have money to spend, it's a security threat. It's not like the people are begging the government now, they have their money but they can't spend it.
The government had said scarcity of currency was their own strategy to fight vote-buying. Now that election has come and gone, they should bring currency out for people to spend their money: They are supposed to bring petrol out now.
Otherwise, people will ask questions as to where all these things went again if the reason for taking them off the space is for election and election is gone," he said.
Another security expert, Edwin Patrick, called for investigation of Gumi's relationship with bandits.
"I think the incoming administration should be ready to fight if they really want to stem the tide of insecurity. By fighting I mean the President-elect should be daring and courageous to face some individuals who think they are above the law.
"For instance, Ahmad Gumi is one man who has been very vociferous and bold in supporting terrorists and even speaking for them.
Such a person ought to have been invited for questioning and properly investigated. This, among other policies that the President-elect had mapped out in his manifesto, should be given adequate attention and action," he said