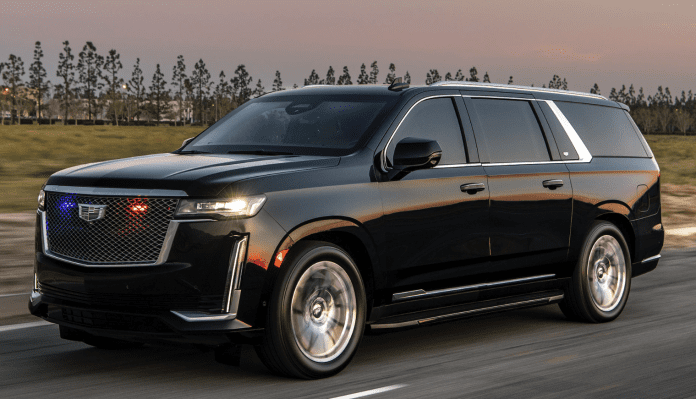 Companies make brisk business, run out of stock
Protecting politicians, VIPs now deadlier for security operatives – Human rights groups, experts
BY TIMOTHY AGBOR, OSOGBO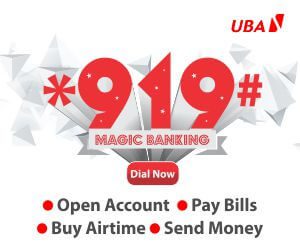 Amid the worsening insecurity across Nigeria and as the nation prepares for the 2023 general elections, Nigerians, especially politicians and bureaucrats have been opting for more purchase of bulletproof vehicles over ordinary ones, investigations by The Point have revealed.
Findings revealed that among the bulletproof cars on significantly high demand by bureaucrats, top political chieftains, wealthy business moguls, candidates of political parties and other Very Important Personalities in the country are Sports Utility Vehicles which cost hundreds of millions of naira.
It was reliably gathered that tension has been brewing among the nation's top political class and other wealthy public figures following pockets of assassination and attempts on some VIPs in some parts of the country.
Impeccable sources within the folds of some well-placed politicians in the country, informed this medium that many top party chieftains are procuring armoured SUVs including Mercedes G-Wagon, Lexus and Land Rovers for fortified protection as campaigns for the forthcoming polls reach climax.
While some politicians were said to have placed orders and awaiting deliveries of their bulletproof vehicles anytime soon, it was also gathered that others have started upgrading their vehicles with armoured features.
Checks by The Point revealed that the Office of the National Security Adviser and Bureau of Public Procurement are involved in the purchase of armoured vehicles while private buyers would have to get approval or end-user certificate from these bodies before they would own the vehicle.
Bulletproof vehicles, according to their manufacturers, guarantee protection against different types of guns except for high powered ballistic armour-piercing weapons like RPGs.
These armored cars are said to be designed and built to withstand impact from bullets from firearms and other projectiles. They are made with bulletproof glass, armour plating coupled with other defensive features such as reinforced suspension, run-flat tires, armoured battery, radiator and fuel tank protection as well as fortified doors, ballistic windows and windshield to protect the individuals inside.
Personalities escape deaths
Various assassination attempts on politicians and VIPs in the country are said to have surged the procurement of armoured vehicles as many of those who narrowly escaped these attacks by gunmen had attributed their safety to their bulletproof cars while their security details and aides paid the price.
Last September in Anambra State, five people lost their lives when gunmen ambushed the convoy of Ifeanyi Ubah.
"Two police officers were killed. The other three that died in the attack were one civilian and two aides of Ifeanyi Ubah," according to Tochukwu Ikenga, police spokesperson in the state, who added that two other police officers were also injured.
A month later in October, it was the convoy of a popular Christian cleric, Apostle Johnson Suleman that was attacked by gunmen. Seven people, including three police officers, were also killed.
On Monday, January 2, 2023, the lives of four policemen were gruesomely terminated when the convoy of a former Imo Governor, Ikedi Ohakim was attacked by gunmen in the state.
"Yes, we have bulletproof cars but we supply to buyers on demand. We have to place the order to the headquarters for the delivery after the buyer has paid. All I can tell you is that we recorded more orders between August and December, 2022. Most of the individuals who buy armoured vehicles don't like disclosing their names but I can tell you that the majority of them are politicians and other VIPs in the oil and gas sector"
In each of the three incidents, and many similar others that claimed police personnel, the target of the attacks and members of their families escaped because they were being driven in bulletproof vehicles.
Ohakim was forthright in narrating his escape saying, "We were driving between Isiala Mbano and Ehime Mbano. These people blocked us at a place called Umualumaku. They attacked us from behind and were firing at our vehicles consistently. I thought I was a dead man, and I was with two of my children – my son and daughter." Ohakim added, "What saved me was the bulletproof vehicle. That I am alive today is by the special grace of God and the bulletproof vehicle."
Also admitting to the media that bulletproofing saved his principal's life in the attack, Kameh Ogbonna, media aide to Ubah, said, "If not for the bullet proof jeep the senator was riding in, he would have been dead by now."
Orders for bulletproof cars have increased – Manufacturers
Some vehicle manufacturing companies confirmed to The Point that between August and December, last year, orders and purchase of armoured vehicles increased in the country.

Some of the sales managers and other officials of Innoson Motors, Armormax Nigeria, Proforce Limited, Inkas Trans Limited among others who spoke to our correspondent, who carried out under cover findings about the demand for bulletproof cars, said many Nigerians had already placed orders for the vehicles and that some would get their deliveries before the end of January.
A sales manager of one of the companies, whose name is hidden because he was not authorised to speak, said, "Yes, we have bulletproof cars but we supply to buyers on demand. We have to place the order to the headquarters for the delivery after the buyer has paid. All I can tell you is that we recorded more orders between August and December, 2022. Most of the individuals who buy armoured vehicles don't like disclosing their names but I can tell you that the majority of them are politicians and other VIPs in the oil and gas sector.
"Some of the orders that had been placed will arrive before February," he added.
However, they said some of the private potential buyers ended up not buying because they couldn't get approval from ONSA.
"There is a really long procedure to buy a bulletproof car, we have to get some permission from the Federal Government, police, for them to be sure that we are not smuggling the car. We have to deal with the company through mail and you have to come to meet the company for procurement processes. It's not like the ordinary cars that I can ask you to pay for, bring the money and take the car," a manager of another bulletproof proof dealing company told our correspondent on the telephone when asked about the modus operandi in purchasing the protective cars.
Findings further revealed that some Nigeria-based manufacturing companies already sold out their remaining bulletproof cars as at the time our correspondent contacted them.
"We don't have bulletproof cars at the moment," an executive officer of a leading vehicle manufacturing company told our correspondent.
Further checks by The Point showed that bulletproof cars are sold between N150 million and N450 million depending on their grades and customized features.
Bulletproof 2021 Cadillac Escalade N170, 000,000 – N230,000,000; Bulletproof 2018 Range Rover N100, 000,000 – N120,000,000; Bulletproof Mercedes Benz GLC 43 N110, 000,000 – N140,000,000; Bulletproof Audi RS7 N135, 000,000 – N170,000,000; Bulletproof Toyota Camry N80, 000,000 – N100,000,000; Bulletproof BMW X6 N120, 000,000 – N150,000,000; Bulletproof Volvo XC 90 N160, 000,000 – N180,000,000; Bulletproof 2016 Porsche Panamera GTS N140, 000,000- N185,000,000; Bulletproof BMW X5 N125, 000,000 – N135,000,000; Bulletproof Audi A8 N130, 000, 000 – N160, 000,000
It's worrisome policemen, ordinary Nigerians are sacrificial lambs – Human Rights groups
Two human rights organizations, International Society for Civil Liberties and Rule of Law (Intersociety) and Police Watch, an assembly of concerned citizens comprising members of the Nigerian Bar Association, the National Human Rights Commission; and other Non-Governmental Organisations, have bemoaned the surge in the usage of bulletproof vehicles by high-profile personalities and top politicians at the detriment of ordinary Nigerians including security agents who protect these personalities.
The Board Chairman of Intersociety, Emeka Umeagbalasi and spokesperson for Police Watch, Ayo Ologun, in their separate exclusive interviews with The Point, said it was high time the law that provides for VIP security protection was reviewed since politicians now find better protection in bulletproof vehicles.
For Umeagbalasi, political actors created the insecurity problems confronting the nation, alleging further that, "it's unfortunate that they (politicians) are using stolen public wealth to buy bulletproof vehicles to escape from the problem they caused. It's a pity that policemen and other innocent Nigerians who serve as their aides are being used as sacrificial lambs."
The criminologist said, "The truth of the matter is that most of the problems we have in this country are political and this is in the sense that the political actors and other stakeholders refuse to do that which is just and upright. They think they can do anything and get away with it without knowing that certain decisions they take will go a long way in having a kind of devastating effect on the polity; a kind of push-back to the civil space and polity, which is what is going on in the country. More forms of insecurity will even come after this presidential election. I am sure you know you are not just talking to me as a human rights leader but also as a criminologist and security expert, so, I am talking from an expertise perspective.
"So, I think what is happening in Nigeria is the long term effects of the mistakes of the leaders of this country and they are still making the mistakes up till today. The families of those that have been unjustly killed and maimed are the ones taking up arms. That is why the insecurity is worsening. In the East, kidnapping takes place very close to a military checkpoint, how do you reconcile that?"
Reacting further to the rise in purchase of armoured vehicles, the human rights activist noted that, "It's now funny that these political actors who led Nigeria into this insecurity are now running helter-skelter buying bulletproof vehicles to protect themselves and their family members.
Formerly, they used to surround themselves with military officers, now, they feel that bringing themselves around the soldiers is not enough and they have now resorted to acquiring bulletproof cars. Time shall tell. But, the question is, where do they get this money to acquire these expensive protective cars? I can tell you that the resources used in acquiring these bulletproof cars are stolen resources. These are the resources political actors should have used to touch the lives of the people, provide social amenities, and key public infrastructures."
On his part, Ayo Ologun, said with the trend in usage of bulletproof vehicles by public figures, it was evident that politicians are becoming less concerned about the fight against insecurity and protection of the common citizens who could not purchase the luxurious cars.
The human rights activist said, "It's quite unfortunate because you will recall that the former governor of Imo State was also attacked a few days ago and he claimed his life was saved by the use of the bulletproof vehicle that he was in despite the fact that some people that were in his entourage lost their lives and this is a pointer to the fact that politicians are becoming less concerned about the security and welfare of the generality of the people. They are becoming too personalised, they are becoming too engrossed in the safety of themselves against the safety of the people.
"The point would be that if the politicians have done the right thing by creating a network that would protect the citizens, nobody would be scared to move from point A to point B, there won't be reasons for insurgency, and there won't be reasons for terrorism. Everyone, irrespective of their class, whether rich or poor, in power or out of power will be afraid because it's the fundamental duty of every government to protect the people; that's what they swore to; to protect lives and property of the people before any other thing."
Politicians won't have peace till they make ordinary citizens their bulletproof – Security experts
Some security experts also said that the continuous purchase of bulletproof vehicles by politicians would only worsen insecurity in Nigeria and harden the hearts of criminals.
Rather, they called on public office holders to convert the money they plan in acquiring more armoured SUVs to improving the welfare and security of the citizens. If this is not done, they argued that no one would live peacefully, including politicians.
A retired Director of the Department of State Services, Akin Adeyi, in an interview with The Point, disclosed that the attacks on Ohakim, Ubah and Suleiman were not borne out of insecurity in the country but retaliatory moves from those whom they had shady deals with.
"It's just too funny that we find ourselves in this situation as a country. There is a mixed-up somewhere, where we mix retaliation with insecurity. Could it be said that those people who were attacked were not pre-planned targets of attacks? Not that it was just a general insecurity that caused their problems. Somebody had gone into some shady deals with another person and the person wanted to retaliate and the only way he thinks to retaliate is to go violent against the other person. There is little to which we can adduce that to insecurity.
"So, there is some self-made insecurity, that's why some people are pre-planned targets of attacks. Many people passed through that road that day and they were not attacked. It was not an attack against the generality of the public in the case that you have mentioned. People have soaked their hands in many things, so, when they are attacked, they tend to be crying alongside the downtrodden that are victims of general insecurity. They want to mix it up, they want to confuse us, they want to garner our sympathy, and they want to hide under insecurity. Ask all those names that you have mentioned, let them tell you their stories."
Commenting on the consideration of bulletproof vehicles over ordinary ones by some highly placed Nigerians, the expert said, "They are deceiving themselves. I don't know whether they will be sleeping inside those bulletproof cars and take all their lives there and they will not come out again and face the consequences of whatever they have done. They are responsible for the attacks against themselves because there is this anger in the land now. People are hungry and angry. So, instead of addressing the issue of hunger in the land, they are buying bulletproof cars. Think of how much love the cost of a bulletproof car can buy for a politician. Think of how much respect a politician could earn for him or herself if he spends the bulletproof car money to better the lots of the people. The bulletproof cars they are buying can only give them respite for some time, it cannot save them from sharing in the problem they caused. They can only run, they cannot hide. So, bulletproof or no bulletproof, they are just wasting their money and before you know it, some of them will go and buy fake bulletproof cars that will disappoint them. I don't understand our people.
"So, they need to talk sense in their (politicians, VIPs) heads that the wellness of the people is our bulletproof, if you take care of the welfare of the people, it's our bulletproof. It's proof against any attack. We have some of them (politicians) that are not using bulletproof cars and will walk the streets of Nigeria without any molestation, although they are very few, but we have them. People will not contemplate the hurt of them with a pin, not to talk of killing them. So, let them borrow a leaf from those ones," he counseled.
"Those using bulletproof cars should put themselves in other people's shoes. Everybody should come together and find a lasting solution to insecurity, both the politicians, bureaucrats, civil societies, everybody must do something"
'Need to review VIP security arrangements by authorities'
Experts also canvassed the need for military and police authorities to attach pre-conditions to the provision of security details to politicians and other VIPs in order to reduce the rate at which security operatives are killed during attacks on public figures' convoys.
Adeyi said that it would be a suicide mission for any policeman to protect a politician being driven in a bulletproof car while such security agent is inside an ordinary car.
Also speaking in a similar view, another security expert, Umeagbalasi said, "VIP security arrangement is now a conduit pipe for military and police high commands in Nigeria. In fact, deploying security personnel to politicians is like embarking on suicide mission but because of the seductive nature of the money being paid to security chiefs, more junior security agents will fall victims. Some years ago, a Senator exposed the police high command, saying that a former Inspector General of Police was collecting nothing less than N10 billion unaccounted for from VIP security. It's like those officers who are detailed to politicians and VIPs are being used as sacrificial lambs.
"In fact, part of the problems we have in this country is securitization bureaucratic idiocy, whereby heads of security agencies are more interested in the money they are making than the lives of the helpless officers they attach to politicians and VIPs. Hardly can you see an Assistant Commissioner of Police posted in the East that does not have multi-million naira hotel facility choice places. Go and check how much they are receiving statutorily as their remuneration and you will find out that they have converted this issue of policing and soldiering into a money-making event, thereby sending those people (politicians and VIPs orderlies) to die as sacrificial lambs. These affected personnel can't reject these deadly offers because the order is coming from their high commands and their high commands are paid heavily to post those security guys."
Politicians lament rise in acquisition of bulletproof vehicles
Two political chieftains, Taiwo Akeju, of the All Progressives Congress in Osun State and Kennedy Peretei, of the People's Democratic Party in Ondo State, have called on all and sundry to holistically tackle insecurity, saying owning of bulletproof vehicles by those who considered themselves would only exacerbate the crisis.
Akeju, an immediate past Commissioner for Political Affairs and Intergovernmental Relations in Osun, queried his colleagues who are procuring the armoured vehicles, saying, "what about ordinary Nigerians? How about the policemen that died in the attacks? So, we have to look at it holistically. The Nigerian government must rise to the occasion by providing security to everybody regardless of one's status in the society.
How can some people acquire bulletproof cars? What about ordinary Nigerians who cannot afford bulletproof cars? So, it's a terrible thing in this country.
"I won't support that some people should go out with bullet proof cars, what about other people who can't afford it? People are being killed every day. Everywhere, people are being wasted. It's only the ones that are being reported that we know. People are being killed every day like chickens. It's not good at all; it's alarming. So, those using bulletproof cars should put themselves in other people's shoes. Everybody should come together and find a lasting solution to insecurity, both the politicians, bureaucrats, civil societies, everybody must do something," he said.
Also speaking in an interview with The Point, Peretei, the Publicity Secretary of Ondo PDP, said, "the truth of the matter is that we thank God that these VIPs' lives were saved but the reality is that what percentage of Nigerians can afford to buy bulletproof cars? The important point is that it's not everybody that can have the luxury of having a bulletproof car. So, acquiring bulletproof cars cannot be the solution to attacks by criminals. So, the way forward for me, is for the government to be more alert to its responsibility of providing security and protection of property of the ordinary Nigerians," the politician pointed out.