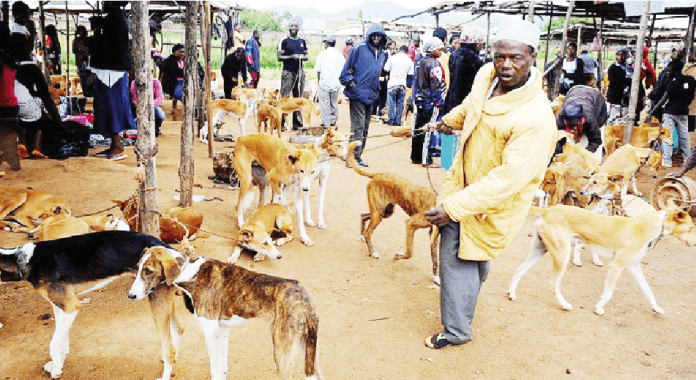 It's a taboo to kill, eat dogs – Indigenes

If an indigene is given dog meat to eat unknowingly, it'll fall off his hand – Monarch
BY TIMOTHY AGBOR, OSOGBO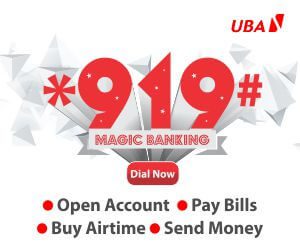 While dog meat is a delicacy for some Nigerians, others see the domestic mammal as nothing but a household pet, or at best, a security animal.
While some would say they are indifferent when it comes to eating dog meat, a good number of Nigerians would regard this as a taboo.
In a traditional rural African community, it is not unusual to find dogs being reared as pets or used by local hunters for games in the forest.
As attractive as this animal is to many people around the world, it is forbidden for the indigenes and residents of a popular historical community, Ara, located in Osun State. An average visitor would easily notice the absence of dogs among other animals, such as goats, sheep, cats and ducks that roam about in the ancient community of Egbedore Local Government Area of the state.
Ara, which is sandwiched between Ede and Ejigbo towns, with a growing population of over 300,000 people, is inhabited predominantly by farmers, hunters and a sizeable number of artisans, struggling to eke a living through their socio-economic struggles.
Though, there are divergent historical records of what makes dog rearing a taboo in Ara, findings by The Point showed that the seeming ingratitude of a king that reigned in the past, in the community, to his dog actually culminated in the banning of dog rearing in the community.
One of the aged traditional Chiefs in the community, Ekeerin (fourth In-Command), Moses Adeoye, said, "We heard the story from our forefathers that rearing of dogs are forbidden in Ara and we have taken it as a taboo, which we have been observing for centuries. But, some elders in this community may not want to tell you the reason dogs are not allowed in Ara.
"There is a place called Mobo, where a fleeing dog of a past monarch disappeared. The dog of that king talked like a human being. That was what our forefathers told us. That was the genesis of the taboo. That is what I can tell you for now. We have all agreed that we would not rear dogs in our town. We know that it is a taboo."
However, the Public Relations Officer of Ara Development Council, Dr Remi Ademola Adedokun, a retired Head, Department of Theatre Arts, University of Ibadan, who resides in the community, gave a graphic and historical account of what led to the taboo against dogs in his country home.
He said, "The issue of dog rearing in Ada had assumed some kind of divergent approaches because some people are not very knowledgeable about the occurrence and as such you can have diversified opinions.
"Alaafin's son was very sick to the point of death and they were looking for a big rat to make a sacrifice so that he could be healed and it was Alara who made the big rat available. At that time, it was great jubilation in Oyo because the prince recovered. Also there was jubilation at Ara. In the process of jubilating, they forgot the dog that brought the rat and the dog rose out of the debris of local pap leaves and talked like a human being, saying, 'Alara, what is it that you have done? I have provided the animal that was used to save the prince at Oyo and you are eating, forgetting me'. The dog said you and your people are throwing trash on my head.
"When they heard the dog talking and lamenting the neglect it had suffered, they were surprised, shocked and alarmed that a dog could speak human language. So, they chased it with the hope of capturing it. We don't really know whether they wanted to capture it or kill it. While chasing the dog, the dog was able to get to a place where a farmer and his wife were coming with heavy loads on their heads and they begged the duo by saying 'help us cover the dog'.
"They promptly covered the dog with the load. But after a while, instead of seeing the dog and the farm produce, they found a stone which is being regarded as a sacred point in Ara today."
Adedokun, who is also the founder of Maranatha Tourist Centre, in Ara, added, "Since then, they had made a decree that nobody should rear dogs. The law or taboo that they should not rear dogs has been controversial ever since. The dog did evil or good? In modern thinking and concept, we felt the dog did a good thing. So, the dog doesn't deserve being killed.
"But they cannot satisfy the dog for the magnanimity of the work it had done for them. So, they should rather love the dog, pity the dog for the good job it did. Maybe out of this, the ancient people said we better keep away from the dog because it is a mysterious animal. They would not know whether or not they would offend it."
"This taboo has been kept over the years. The non-challant attitude of some members of the community have made them to attempt to rear dogs in the suburb," the retiree added.
Meanwhile, some of the stakeholders of the community have decried the alleged daring of the taboo by some visitors who have been residing in the community. They expressed concerns that disobedience to what was forbidden in the community might fetch defaulters woes.

Pa Adeoye said, "Some unscrupulous people are attempting to flout the law. We as Chiefs and members of the royal families are not happy with this development. We are planning to take some steps because whatever they say that nobody should do in any community, residents and natives of such town, village or amulet should desist from doing it.
"The Police are aware about the taboo and they have been cooperating with us to maintain the status quo or ensure adherence to our taboo of no dog rearing in Ara."
On the punishment that would be meted out to any erring member of the public that ignores the taboo, he stated, "There are dire consequences for anybody that dares it here. Many people, including all our community leaders and all stakeholders, know that nobody is allowed to rare dogs or bring dogs in here.
"Anybody that rears dog here is courting a calamity of great proportion. Anything can happen to him, I can assure you, because such a person would definitely incur the wrath of our ancestors. The DPO of Egbedore is aware of what we are saying here and they approve of it that it is a taboo to rear dogs. They said anybody caught rearing dogs would be arrested."
'IN OTAN-ILE, DOGS ARE BURIED LIKE HUMAN BEINGS'
Similarly, in the ancient town of Otan-Ile in Boluwaduro Local Government Area of Osun State, it is an abomination, which is binding on all sons and daughters of the town, for anyone to kill, let alone prepare dog for a meal. For these natives, the dog is a friend and indeed a helper of the town, hence the animal doesn't deserve death or being consumed as meat.
Narrating the history behind this unwritten law, the traditional ruler of the town, Oba Samuel Sunday Adegbemi Olatokun, Owa Afole of Otan Ile, said, "The only forbidden thing we have here is that any indigene of this community must not eat dog. It is a taboo. We don't eat dogs here. If an indigene is given dog meat and he doesn't know that it is dog meat, the meat would be falling off his hands. That is a sign that what he has in his hands is dog meat, which he must not eat."
Narrating why it is forbidden, the monarch stated, "In centuries back, the dog did a good thing for us in Otan Ile. It happened about 13 centuries ago during the days of our forefathers. Our ancestor was a warrior and hunter. One day, he went on hunting expedition. The house he was living in was made of bamboo trees. His dog was at home after he had left for hunting. Unfortunately, there was fire outbreak in his palace and everything went up in flames. But, there was a baby laid on the bed inside the palace while the fire was raging. The dog struggled to carry the baby out of the fire and took him to a safe place beside the river.
"When our ancestor returned, he was worried about the baby. The dog went to the king and wagged his tail several times. The king followed the dog to where it kept the baby. That was how the dog saved the baby from being consumed by fire. The king was very happy by the good deeds of the dog and thought about what could be done to appreciate it. He then made it a rule that nobody should kill a dog to eat again in Otan Ile. They can only rear them and also use them for hunting. Anytime a dog dies, it would be buried like a human being."