No matter the state of the economy, investing in real estate almost always yields huge profits. This is due to its long-term benefits, which lie in the fact that land usually appreciates in value.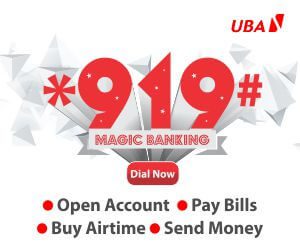 According to the Bureau of Statistics' 2015 Real Estate Outlook in Nigeria report, "the highest real estate price rises over the last decade have been recorded in nations such as India, which saw prices rise by 284 per cent between 2001 and 2011, and Russia, which saw an increase of 209 per cent in the same period."
The report, however, says that, in cities such as Lagos, "it is estimated that house prices rose by 400-500 per cent between 1998 and 2008." There has been an increase in the number of real estate firms in the country even with the increased foreign participation in the sector. Individuals can also deal in real estate without necessarily owning real estate firms.
What you need
The Chief Executive Officer of Grapevine Real Estate and Properties, Ms. Debbie Prekebena, gives an insight into the bright prospects of investing in real estate. She says, "The property market is really vast and there are many areas where people can invest. But the most important aspect is that returns are guaranteed. The amount of funds invested multiplies to give returns depending on Invest in real estate, accumulate wealth the area of investment, especially if the investment is done right, in the right areas and at the right time.
"When purchasing a property, the most important aspect lies in how much an individual is willingly to pay to acquire a property. This lies in the location of the property to be purchased because location determines the price of the property."
She says, for instance, with less than N1 million, an individual can purchase a plot of land in Ajah, towards Epe, in Lagos State. She adds, "Properties located in developed areas, where there is easy access to commercial centres, usually cost more compared to those located in underdeveloped aira Cornelia Oseghale Nwise areas.
When investing in real estate, it is best to seek the services of a professional adviser, who could be either a lawyer or a professional realtor because they will be in the best position to offer advice and assist you in purchasing property, especially where the individual lacks knowledge of the property business.
"These professionals will help to identify lands that could be problematic in the future and verify the owner of the land or property before making any payments." She adds that documents to possess after purchasing a land or property is a deed of conveyance from the buyer and a registered certificate of ownership from the government.
Her advice
It is important for an investor to always carry out proper research on the property intended for purchase and there is the Land Registry, where further inquiries can be made.
RECALL
• The trade is not limited to a specific class of people.
• You can earn huge profit due to land appreciation.
• Always seek professional help to avoid purchasing lands that could be problematic in future.