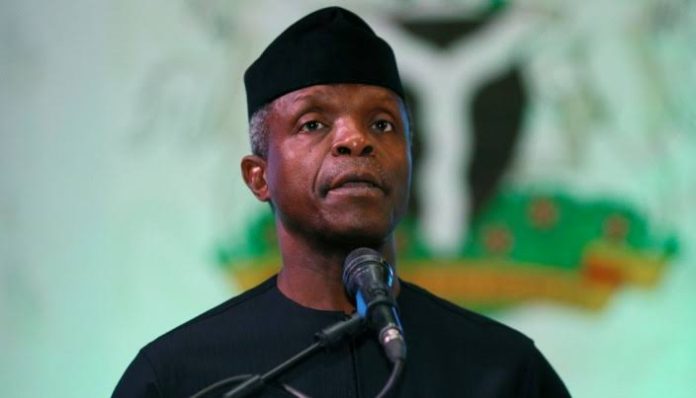 VP commends Odu'a Investment Company's legacy, vision
Investment in technology is the way of the future, according to Vice President Yemi Osinbajo, who spoke on Tuesday while receiving a delegation of the Odu'a Investment Company at the Presidential Villa, Abuja.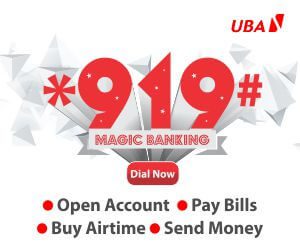 While commending the legacy of the conglomerate and the vision that birthed it decades ago, Osinbajo said, "legacy and history have a powerful pull, but it might be that what the future calls for is even greater and this is why we must be investing in technology."
Continuing, the Vice President told the delegation led by the Group Chairman of the conglomerate, Bimbo Ashiru, that they should "look at technology and see how to change and improve the (business) model."
He had earlier commended the model where experts and players are allowed to lead in economic and business matters, saying "if the private sector runs businesses, it is far better because it will bring greater dividends."
He cited the example of the Nigeria Liquefied Natural Gas Company (NLNG) saying "the NLNG is making a lot of money because the private sector has a controlling share and is making money for the country."
He advised that "there is a need to push the model of using smart and tested people from the private sector to manage enterprises and businesses that government has an interest in."
Earlier in his remarks, Ashiru said the vision of Odu'a Investment Company now is to become a world-class conglomerate, known for its passion for business with a focus on agriculture and industrialization.
He explained further that the company is exploring international investments and partnerships.
For instance, he disclosed that the Premier Hotel located in Ibadan, Oyo State, one of the well-known businesses of the conglomerate is now going to be in partnership with an international brand.
In the new arrangement, the hotel will be upgraded to a five-star hotel and will increase its rooms from 87 to 120.
Ashiru informed the Vice President that Lagos State has recently joined Odu'a Investment Company and has been presented its certification as a shareholder.
The Odu'a Investment Company is owned by the State governments in the South West of Nigeria.
Members of the delegation included Adewale Raji, Group Managing Director; other directors such as Tola Kasali, Seni Adio, SAN, and Adebola Osibogun.
Others were Babajide Arowosafe, the Managing Director, SWAgCo Ltd and Victor Ayetoro, Head, Branding and Communications at Odu'a.