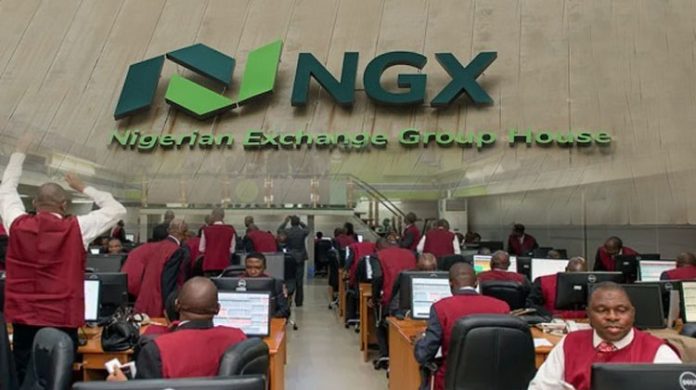 BY BAMIDELE FAMOOFO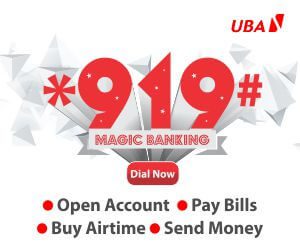 Positive market sentiment prevailed last week as investors continued to focus on fundamentally sound stocks and positive economic indicators, including impressive Q1 results and dividend payments.
As a result, the benchmark index advanced further into the positive territory at 0.12 percent week on week to 52,465.31 points, trading above the 20-day simple moving average, with demand for financial stocks and others driving the upward trend.
Also, the market cap sustained its uptrend to close the week at N28.57 trillion as it inched higher by 12 basis points to give investors N33.65 billion in weekly gains as market volatility remains on the extreme on positive sentiment.
Across the sectors last week, performance was bullish with the Banking (+5.23%) and the Oil & Gas (+5.08%) indices leading the chart with gains. Thanks to showings from ZENITHBNK, GTCO, ARDOVA and CONOIL respectively. Further afield, there was upbeat in investor sentiments in the Insurance (+3.08%), Industrial Goods (+0.09%) and Consumer Goods (+0.02%) on the back of positive price movements across the sectors.
However, the level of market trading activities was subdued as the total number of deals plunged to 23,765 by 1.16 percent week on week as market players recorded decreases in traded volumes by 78.81 percent for the week to 2.97 billion units that was valued at N22.83 billion, which is a decrease by 61.3 percent week on week despite increased buying interest in 3 of 4 sessions last week.
Meanwhile, the top-gaining securities for the week were CADBURY (+34%), CHAMS (+29%), and WEMABANK (+20%), while the laggards this week were TRANSCORP (-21%), REDSTAREX (-14%) and GEREGU (-10%).
This week, Cowry Research expects to see mixed sentiment on profit taking and reaction to dividend earning season, as more Q1 earnings hit the market while investors target sound defensive stocks to protect their portfolios post-markdown dates.
"However, we continue to advise investors to trade on companies' stocks with sound fundamentals and a positive outlook," the experts said.
Meanwhile at the money market, the N50.00 billion treasury bills which matured via OMO partly accounted for the sustained financial system liquidity ease. Hence, in line with our expectations, NIBOR moderated for most tenor buckets tracked amid sustained financial liquidity ease: NIBOR for Overnight funds, 1-month, and 3-month tenor buckets moderated to 11.47 percent (from 11.55%), 11.48 percent (from 11.84%) and 12.24 percent (from 12.51%) respectively.
However, NIBOR for six months rose to 13.04 percent (from 12.51%). Elsewhere, we witnessed an upward repricing of yields as investors sold off short-term fixed-income securities amid negative real returns. NITTY for 1 month, 3 months, 6 months, and 12 months expanded to 4.62 percent (from 4.34%), 5.77 percent (from 5.76%), 6.76 percent (from 6.72%), and 10.49 percent (from 10.15%) respectively.
In this new week, T-bills worth N131.46 billion will mature and be refinanced by CBN via the primary market; viz: 91-day bills worth N1.74 billion, 182-day bills worth N10.12 billion, and 364-day bills worth N143.98 billion. Cowry Research expects the stop rates of the 364-day to moderate amid the improved liquidity conditions.