By Ngozi Amuche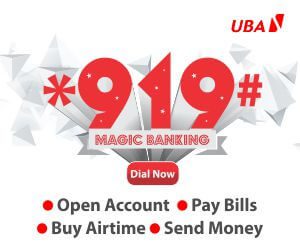 The continued delay by President Muhammadu Buhari to form a new cabinet has made foreign investors to shun the Nigeria capital market.
Some operators and stakeholders said Nigeria had an attractive capital market and a fast-growing economy with a young population, but that investors saw the absence of a functioning government as a missing ingredient.
According to them, more than three months since taking charge of the economy, President Buhari had yet to appoint ministers. This has left the economy without a minister of finance to steer the treasury and the economy, according to analysts.
In their review of the market, analysts at United Capital Plc, a Lagos-based investment banking firm, said that sentiments would be divided between investors taking position ahead of Q2 earning season and those awaiting clarity on policy direction of the government.
"In the week ahead, we expect sentiments to be caught between bargain hunters that are taking position ahead of the Q2 earnings season while seeking fundamentally sound stocks trading at cheap valuations, and market pessimists that are awaiting clarity on the political environment," they said.
Analysts at Vetiva Securities said, "As some listed companies go into their closed period, we believe cautious investor interest will begin to trickle back into the market. We believe our macro fundamentals remain positive, but the lack of policy direction will still weigh on the market. Going into the new week, we expect sideways trading to persist in the
market."
Corroborating them, analysts at Afrinvest Securities, said though Airtel Africa Plc's listing was expected to drive activity this week, the bearish run would, however, continue as investors maintained a risk-off approach towards investing in the domestic equities market.
Commenting, a member of the shareholders group, Mr. John Ekhator, said although, Buhari had articulated a few ideas on how to revive an economy ravaged by an almost 45 per cent drop in Brent crude prices over the past year, the Federal Government relied on oil for roughly two-thirds of its revenue.
Growth decelerates to 4.8 per cent since 2015, about half the average of the past decade, according to the International Monetary Fund. That's still faster than the global average of 3.5 per cent and 4.3 per cent for developing nations.
A delay in naming a finance minister means it may take longer for investors to find out whether currency restrictions will be removed, according to Mr. Joseph Kome, a financial analyst.
In his comment, Alhaji Faruk Umar, a member of the shareholders group, said the Nigerian equities market was expected to remain negative in the coming weeks, owing to uncertainties in both the global and domestic economy.