Stakeholders on Thursday advocated statutory roles for traditional rulers to function as agents of promoting peace in the country, especially in the North-East that has been bedevilled by activities of terrorists.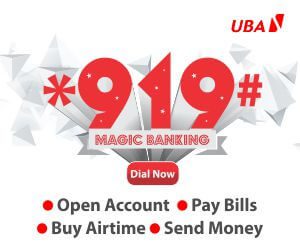 This was part of a communique issued at the end of a two-day workshop that brought together representatives of all security agents and other relevant stakeholders at the Banquet hall of the Government House, Gombe.
Organised by the Department of State Services, in collaboration with the Gombe State Government, the theme of the workshop was "Sustaining the Relative Peace in Gombe State: the Role of Security Agencies in Winning the Confidence of the Citizenry to Achieve Peace."
The communique also called on the government to encourage community policing and respect for human rights as well as regulate the activities of clerics to make them stick to the teachings of their religious doctrines, which it said, would foster religious tolerance.
It called on the government to thoroughly address the issue of youth unemployment through evolving skill acquisition programmes that would promote self-empowerment. While advocating for continued synergy among security agencies, the participants recognised the principles of justice, equity and fairness as the best ways to bring about peace and understanding in the society.
Speaking at the commencement of the workshop, the Gombe State DSS Director, Mr Reuben Shina Amao, pointed out that insecurity and terrorism had been a major security concern, not only in Gombe State and the entire northeast but in the country as a whole.
He said it had posed a global threat, which required a collaborative effort to overcome.
"We must therefore, not only remain united, we must strive to consolidate the peace we are enjoying. Defeating terrorism is a collective task that must be done, we must not be distracted, we must remain focused and vigilant," he stated.