---
The Acting Director General, Industrial Training Fund, Mr. Dickson Onuoha, in this interview tells ABIOLA ODUTOLA what should be done to boost auto productivity in Nigeria among other related issues. Excerpts:
---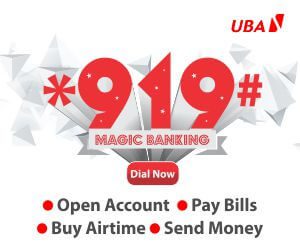 How would you assess the auto policy introduced by the Federal Government?
The auto policy is a well-intended and a laudable one. It is a policy that is aimed at boosting vehicle production in Nigeria and I believe that one of the strategies that could be used to drive that policy is development of auto training centers. That is where ITF comes in.
What role does ITF play in the initiative?
ITF is working with a Brazilian insurance company, Senai, to develop a model for the automotive training centers across Nigeria. Already, we have the model and we have picked three states in the federation where the centres would be established. One would be sited in the South-east geopolitical zone. Precisely in Aba. The second would be set up in the Lagos axis in Badagry, while Kaduna-Kano axis would play host to the third centre. Each of the centres is billed to provide the industrial needs of its particular area.
How do you intend to get training tools such as vehicle's spare parts?
We are appealing to and advocating that, the stakeholders, particularly the firms already in the car manufacturing business, should assist in donating spare parts to the centres for the training of candidates. I commend the National Automotive Design and Development Council because it has donated some spare parts, which our auto training centre in Kano is using now and it's helping us drive our training programme. We are also appealing to other stakeholders to donate more spare parts to equip other centers.
How do you sell this initiative to stakeholders and the teeming unemployed youths?
We have engaged stakeholders in different fora because we realised the need to talk with one voice. For instance, we recently met some of them in Lagos, where we educated them on our plans to grow and develop the automotive sector. Some also encouraged us to set up centres that could produce the auto parts. Now, that is our major focus. We believe that production of auto parts in Nigeria would help to create jobs for our youths and help reduce unemployment in the country.
How do you intend to address the challenge of raw materials, considering the dearth of the steel production industries?
That is why we are advocating the revival of the steel industries. Today, many of our steel industries are facing diverse challenges and I believe that with this present administration that has shown commitment and zeal to revive the sector, that hurdle shall be obviated. I believe that revamping the steel industry sub-sector is one of the ways we could ensure adequate provision of raw materials for the production of auto parts in Nigeria.
What informed the choice of the locations of the centres?
Naturally, to start with, we would have loved to do it in the six geo-political areas, so that we can spread the development across the country. But, of course, because of limited resources available, we just have to select a fewer areas, and that was how we decided to picked Badagry in the Lagos zone. There is a large expanse of land in Badagry, which the centre requires for operation, while Kano in the north and Aba in the South-east are also blessed with large areas of land.
What is the level of feedback you get from stakeholders?
We are getting some encouragements from them, but there are issues with creating awareness, which is important. We are at that level of sensitisation and creating awareness and with the support of the government, particularly our minister, who is very keen in ensuring industrial development of our country in line with the federal government's policy, I believe that we would succeed. Some Nigerians still prefer to import vehicles that have been used for eight or nine years, despite that some are manufactured here.
What is your message for such Nigerians?
The whole thing is about national re-orientation and, of course, that mentality of getting something outside the country, that mentality would not be overcome overnight. So, it demands much sensitisation, and I believe that the Federal Ministry of Information and National Orientation have good roles to play in this regard to ensure that we continue to preach the essence of this policy, so that, many people would recognise the benefits of change to embrace Nigerian products. In the short run, we might think that we are losing, especially if I went to buy a second-hand car because I believe that imported secondhand cars are better than locally manufactured ones. Undoubtedly, it is only by encouraging local production that Nigeria could move forward and people would be convinced to patronise made-in- Nigeria cars instead of importing second- hand cars.
How many youths have you trained in one or two years? How many do you think will be empowered through this auto training centers?
We believe that we are going to select about 200 candidates from each of the states of the federation for a pilot programme apart from those we have trained before and we are running the programme in phases. In a center, we are going to run about two shifts, morning and evening and we believe that at the end of the day, we would be talking of about 500 youths from each state of the federation, including the FCT.