Jaiye Kuti has for the past 13 years been prominent in the Nigerian theatre and movie industry. The actress and producer combines beauty with simplicity to play her roles in movies.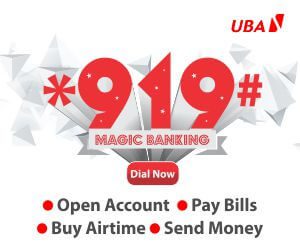 On how she got into Nollywood, she says, "I have always loved entertainment; people always found something funny in what I did. So, they told me to make use of my talent. My husband told me too. So I started singing, acting in church and people loved it. When I left paid employment, I knew entertainment was next. So I gave it a shot in 2003 and I thank God for it.
"I started gradually from soap operas; I featured in many soaps, before I was invited by Musiliu Sasiliu Ayinde, a Yoruba film director, who said I should also be featuring in their plays. I shot my Yoruba movie even before I started acting in Yoruba. I produced my first movie in 2008, titled, Ewon Laafin, Itan Kokoro Ide. It was screened at the Cinema Odeon in Florence, Italy; it was a good movie, and we are still making our money off it."
On how rewarding her acting career had been, she notes, "It is only if I want to hide the goodness of God that I would say that it has not been rewarding.
"With what I do, I would have passed for a man, because I know I can take care of a home, conveniently buy a plot of land, build a bungalow on it, buy cars for my wife and myself, get my children into good schools without failing to pay their fees. I believe that is a pass mark for me."
Kuti, however, says that she has never been sexually harrassed.
She states, "I have never been asked to do anything. I have never been asked by any directors or producer to do otherwise to get a role. It has never happened. You know that our field gathers all the sheep, goats, dogs and so on. We have different kinds of people in the industry; those with high and low education, those with high and low morals and all such. At times, when you act alongside some of these people, you ask yourself why you are even there in the first place. We cannot really question most of these people, who have joined us; we just know that we have to tolerate and see how we can change them.
"I am happy being an actress and I have no regrets because acting has taken me to France, Italy, United Kingdom and the United States of America. The only thing that can make me leave acting is if my husband says I should stop. If I'm not acting, I would be producing but not that I would totally be out of entertainment."
For the concluding part of this story and others, grab your copy of The Point from your nearest vendor