Osun State Governor, Rauf Aregbesola has said that he had yet to receive any salary since he was elected into office in August, 2010. 
Aregbesola who disclosed this while addressing journalists at the Government House, Osogbo,
on Tuesday
night, said though most people would find it hard to believe, he had sacrificed his salaries for the development of the state.
He however assured workers in the state that he would pay their salaries before the Muslim Sallah celebrations.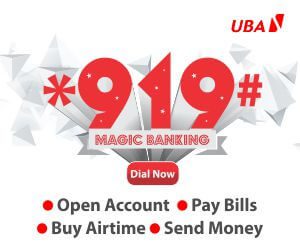 The governor said that aside from free accommodation, fueling of his vehicles and the provision of security aides by the state government, he had never drawn any salary from the coffers of the state and he did not intend to do so.
Lamenting the current doldrums in the country, Aregbesola contended that the economic condition of the country during the civil war was not as biting as what Nigeria experienced now.
He said, "I used to say it, you people do not believe it. The state provides accommodation for me; the state fuels my vehicle, takes care of the security for me but I have not taken salary from the day I became the governor and I don't intend to take it.
"Nobody has ever asked us how we are managing to pay salaries since we started getting less than N200million as allocation since September 2015. N1.7 billion is spent on workers' salaries every month. By God's grace, I am going to pay my workers' salaries before Sallah."
Aregbesola also promised that his administration would complete all the projects it had embarked upon before the end of his tenure in 2018, despite the financial challenges confronting the state.
While berating the critics of his administration's policies, the governor said, "Instead of supporting a man that is turning around the state, you are stabbing us. No amount of attacks will dissuade us from achieving our plans. We will not leave our plans without actualizing them. We shall complete all our projects. When the going gets tough, the tough gets going."
On how he was able to mobilise contractors back to the sites of the ongoing road projects in the state, he said he would keep this a secret until November this year when his administration would clock two years in its second tenure.
"I will tell Nigerians how I got money to mobilise contractors to site and how I was able to solve some financial problems in the state when I would be marking the second anniversary of my second tenure in November 27, 2016.
"Some insinuated that I used local government allocations. The truth is that, there is no tier or arm of government that is getting anything that could pay salaries.
"Even the civil war was not as biting as what we are facing in Nigeria now; because they did not declare economic state of emergency in Nigeria does not mean that Nigeria is not near to that."