In a space of two years, 23-year-old fashion designer, Ifunayan Igbogbi, has received 19 awards of excellence for her works.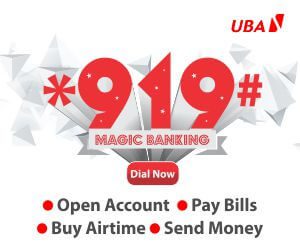 Some of the awards she has won include Young CEO at Maryland Style and Fashion Week, Fashion Icon at Face of Top Fliers, Fashion Designer at Two Side Model Look, Young Business Entrepreneur at Lagos Entertainment Award and Youngest CEO at Miss Tourism, Ogun State.
But despite her early achievements, the CEO of Weckx Design, in a chat with our correspondent, said she was yet to realise her full potential. While explaining her secret of success, the indigene of Anambra State, who celebrated her birthday on Monday, explained that as a designer, she loved to put meaning to whatever she put her hands in.
She noted, "I believe a skilled designer can tell what a client wants even if it is hard for the client to explain herself. "I am fore – sighted. If I have a client and she is not giving me the right definition of what she wants, I could easily tell by the event she is attending."
When Igbogbi wanted to unveil her fashion line in October last year, some of her friends kicked against it. They wondered how she would combine fashion with her study at the University of Lagos. But, according to her, she always had the belief in her ability since she was a child.
She recalled, "When I told my friends I wanted to unveil a fashion label, some of them did not understand me. They wanted to know how I would do it or combine it with my education. But apart from being a beauty queen, I wanted to make bigger impact and make people look good. Since I am still in school, I try to create a balance in all the things I do. There is time for work, there is time to have fun and there is time to study."
Being a Nigerian designer, Igbogbi believes she has all the qualities to compete with designers from developed countries.
She said, "I see the grace of God taking me beyond my expectations. I commit my future into the hands of God and I believe all my efforts shall be crowned."