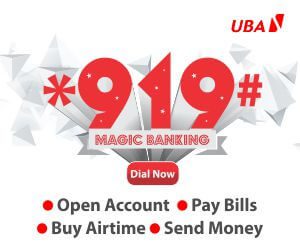 Popular Yoruba actress, Iyabo Ojo, and Aramide Arasky Onigbinde recently threw caution to the dogs during an Instagram Live session over allegation of husband snatching.
It all started as Aramide allegedly warned Iyabo Ojo on social media not to wish her ex-husband, Orlando Don Porosky, 'happy birthday.'
It was gathered that she took the action because she suspected the actress was dating her ex-husband.
However, against Aramide's warning that she should not relate with him, the actress went ahead to celebrate the man.
Ojo's action sparked conflict between the estranged friends on social media.
Zara Media TV recently invited the ladies to Instagram Live session, where Ojo claimed that she was not Aramide's friend.
She allegedly added that she knew her through a friend of hers called Mabel. She explained that she was once asked to intervene in her marital issues because of her influence.
She was quoted as saying, "Aramide is not my friend. She's a friend to my friend. And that does not make her my friend. One of my friends, Sharon, sent me all the chats she had with her where she said that people were trying to cause trouble between them, telling her that I am dating her ex-husband.
"I don't know who these imaginary people are. That Orlando comes to the Lounge, does it mean I am pimping him or introducing him to someone to date?"
Aramide's friend, Mama Esabod, reportedly challenged Ojo, saying that she had no right to be close to her friend's ex-husband.
Aramide said, "I am not supposed to be here to be honest. I don't owe anybody any explanation. Iyabo Ojo, you are still talking about my past. Leave my past alone. All the things you are saying about me happened in 2019.
"My God will vindicate me in the sense that if I have anything against you being Orlando's friend let God punish and destroy me. When people told me that you were dating Orlando, I said it was not possible. Nobody can bring me down because I have changed my life. God redeemed my image and I am working on myself. I am not there yet, but I will get there.
"This is my own storm, everybody has his or her own storm. I made a mistake, why are you bringing back my past. Those were my past and it wasn't intentional. God left my past and gave me a new name. I am not fighting for marriage, people don't even understand that."