Everyone, who had passed through the Bola Ahmed Tinubu School of Leadership, particularly sitting and former governors, were not only given the electoral magic wand to take them to their respective government houses; they were also guided to the seats by the political ingenuity of the man at the centre of South- West politics.
Many times, those who are close to him said, a number of the proteges, who had reportedly fallen out with him, had slept, for days, in his Bourdillon, Ikoyi, Lagos residence, especially when they needed the reassuring shoulders of the skilled political
strategist to put them to sleep. He was always very calm when issues around their election proper or court cases, became very complex.
He expended his energy, financial resources and even stretched his health to ensure that those he had annointed as the next beneficiaries of his political might emerged victorious
in their respective elections. But he wasn't doing that for the fun of it. No sane human being would. He was sowing regional seeds, which he expected to, someday, germinate into a national umbrella for the rainy day.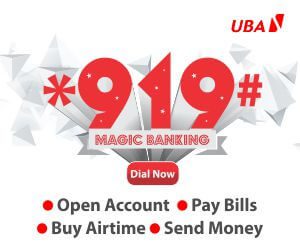 For someone as witty as he is, it is not unexpected that he would want to micromanage his "students," even after their change of status. From the formation of cabinet and
institution of legacy projects, in the case of governors, to the choice of constituency projects for lawmakers, Jagaban's imprint was always bold.
This was usually not a problem for the new political office holders. They would, in fact, wait, with their hands behind their back, to stamp Tinubu's nominees without blinking an eye. Now, more like typical Nigerian godfathers, instead of stepping back and giving the newly made political forces good breathing space, especially after a few years, when they might have also mastered, to an extent, the art of strategic leadership as taught by their mentor, my sources say, Jagaban would not let them be.
There are two sides to this tough coin. While some of the people who commented on this argued that he needed to stay very close to ensure that his proteges remained on track in terms of campaign promises, others attributed it to nothing other than greed. Some of those who had been close to the main players here also hinted that some behind-the-curtain heated arguments around certain self centred, money-spinning deals had also led to friction, mainly in the area of construction works and infrastructure face-lift, which APC states are particularly known for.
Whether this is true or not is a matter for another day; but it is almost glaring that the anxiety around the fate of the heavy financial stake in all the elections that produced many of the 'rebellious' godsons, versus intense pressure on the same godsons to free themselves from perceived political slavery, had been the bone of contention. Yet, many of
the products of Tinubu's mathematical politics had also always wanted to create an empire that would outlive them, but this had always hit a brick wall.
Beyond all the insinuations surrounding the APC national leader's relationship with his 'boys', however, one could rightly say that Jagaban's seeming domineering influence on virtually every positive result of his political calculations had been for a bigger purpose. If he had not monitored his investments closely, he probably might not have been able to 'help' former President Goodluck Jonathan in 2011, much less spearhead the historic merger that forced the Peoples Democratic Party out after 16 years!
However, the strong man of South-West politics apparently did not vary his usual strategies to suit the basics of central Nigerian policics. After cleverly edging out former Vice-President Atiku Abubakar and other perceived strong contenders for the APC presidential ticket, and following the effective funding and publicity arrangements, which gave the 'Change' campaign an early edge, Jagaban probably forgot, in his utterances and dealings with less influential members of the coalition, that Lagos State was only a fraction of the big country, Nigeria.
He failed to realise that the strategies, which had worked in his favour in Lagos, and indeed, South-West politics, might trigger his humiliation at the centre. Jonathan had barely dropped the phone with which he congratulated President Muhammadu Buhari for the humbling defeat, when the latter's cronies moved to create a shield around him against what was described as the caustic and costly influence of Tinubu.
Their stand was that Buhari was a political loner who could be caged easily as a common figure head if Tinubu was not tamed. Unfortunately, some of the supposed godsons of the
Jagaban of Borgu, who allegedly felt they could use their closeness to the new President to either get back at their enstranged 'boss' or tactically create something close to the Tinubu empire in the South-West, were also fingered in the plot to clip the former governor's overbearing wings.
In the beginning, Aso Villa sources said Vice-President Yemi Osinbajo, who many believed to have been single-handedly picked by the APC national leader, was not allowed into some critical meetings until the House was put together. Little wonder the history behind who nominated the VP was almost distorted with an authorised biography of Buhari, written by Prof. John Paden.
The author, in the biography, presented in October 2016, had claimed that Buhari chose Osinbajo above others, despite enormous pressure from Tinubu to drop him. It would have been another case of a brewing rebellion, but for Osinbajo's tactical response to that misconception, which gave the unalloyed credit to his former boss.
There have been unconfirmed reports about a plan to finally cut Tinubu to size ahead of 2019; some impeccable sources have also disclosed plans to edge out Osinbajo as VP in favour of some South East candidates. But to save the face of the APC and pretend to Nigerians that all is well, the principal actors have been at their wits' end, drafting convincing speeches about the wellbeing of the party and the intact relationship between key members.
Even the Jagaban himself, who was openly insulted during the run-up to the Ondo gubernatorial election, having washed the party's dirty linen in public with his call for the resignation of John Odigie-Oyegun as APC National Chairman, has been telling Nigerians at every forum that all is well with an obviously ailing party. This is in spite of the mega rally by Tinubu's loyalists against his alleged marginalisation; the outburst by party leaders indicating same; and stories pointing in the way of his involvement in the formation of a new mega party. If, despite the writing on the wall, the APC leaders choose to call a spade a shovel, we would let them be. But it is clear to the discerning that political permutations have pathetically eclipsed good economic judgment at this critical period. This is why the rest of us must kick against a self-inflicted stagnant economy and say, "I Stand With Nigeria", not Buhari, not Tinubu.