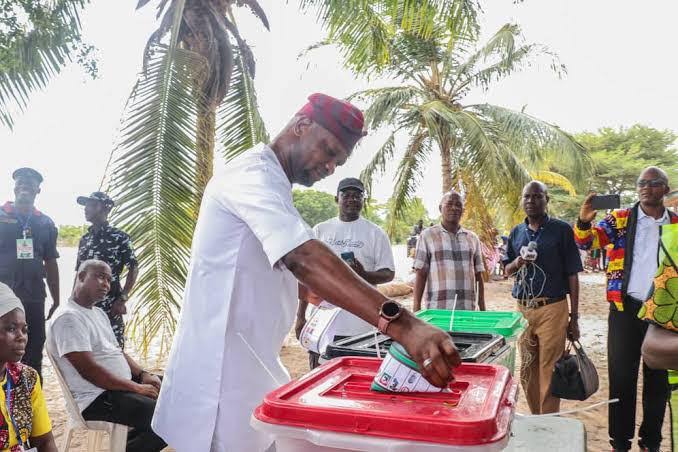 BY BRIGHT JACOB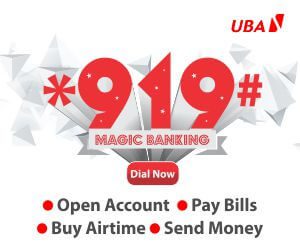 The People's Democratic Party's governorship candidate in Lagos State, Abdul-Azeez Adediran, aka Jandor, has won his polling unit in today's gubernatorial and state house of assembly election.
Adediran defeated his closest rivals, Babajide Sanwo-Olu of the All Progressives Congress, and Gbadebo Rhodes-Vivour of the Labour Party at Osulu Junior High School, Unit 001, ward G, in Irewe, Ojo Local Government Area of the state.
According to results declared by election officials of the Independent National Electoral Commission in the polling unit, Adediran polled 79 votes in the gubernatorial election, while Sanwo-Olu and Rhodes-Vivour polled 66 and 1 vote, respectively.
For the state House of Assembly elction, the PDP also prevailed, polling 81 votes against 76 polled by the APC and 1 vote by the LP.
Adediran who addressed newsmen at the Polling Unit, said he felt optimistic about winning Lagos, and that it was time Lagosians ended "a dynasty that holds us in the jugular for over two decades", likely referring to the APC-controlled government in the state.
Adediran said, "I feel there is a need for us in the state of Lagos to stand up and see how we can put an end to a dynasty that hold us in the jugular for over two decades and since we have started this project, to the glory of God, we have done everything as a human being.
"We have been consistent and we have been so focused over the years and we have been able to make that huge statement by making sure we are on the ballot. Since October last year, we have not stopped campaigning, so we are very optimistic. We know we will win this election."