---
The protégé of Pastor Chris Oyakhilome, Joseph Omo Ebhodaghe aka Joe Praiz, has distinguished himself in the gospel music circle. In this interview with OLUSHOLA RICKETTS, the Edo State indigene, speaks about his passion for music, relationship with Oyakhilome, among others.
---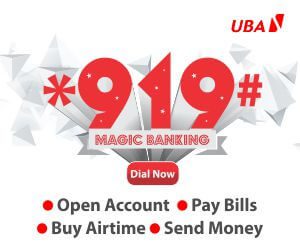 Are you fulfilled as a gospel musician?
Looking at where we were before and where we are today, we have done quite a lot. Fulfillment for me right now is relative and it depends on how one looks at it. Though, there is still a lot to do, we thank God for His grace.
What do you still desire to achieve?
Beyond the church opportunity that we have in reaching out to people, we have come out with our own flagship programme, tagged, 'ITestify'. We go to places to worship with people. We did it last year in Benin City and we have done it in London too this year. It is meant to be a yearly programme, but we have tried to increase it because of the request. We are preparing for the one in Port Harcourt, as I speak. We had the maiden edition of the programme in Lagos.
To achieve more goals, we hope to tour the world and spread our evangelical message through music.
How did you find yourself in gospel music?
I am first a Christian before a singer. I have been a born-again Christian for over two decades and I was so fulfilled singing in the choir. I can only say God brought me into music because there was no trait of it in my family. After my emergence, my younger ones are now showing interest. But I try to encourage them to go to school before they start talking about music.
Gospel is not appreciated in Nigeria like commercial music; how much money have you been able to make from music?
Gospel music is so different from other kinds of music. It is a calling, but it doesn't mean we do not share the same studios with the secular acts. We also use the same platforms to promote our songs. But we have a different mindset. As a gospel singer, you are after touching lives while the other singers want to make money. But God takes care of us. He ensures that the necessary programmes come our way for us to take care of our logistics. When it comes to gospel music, you must put God first. Of course, if you work for God, He will definitely pay your bills.
Why is it that most gospel singers are also pastors?
We are preachers in a way. Through the music we do, we reach out to people and we preach the word of God. I am not a pastor over any congregation, but the work of reaching out to people and touching lives is not for pastors alone.
Could you tell us the biggest occasion at which you have performed?
I have been to different places because of who I work with. Everyone knows Pastor Chris Oyakhilome around the world and he organises big programmes. My biggest stage was at Toronto, Canada, when I started in 2005. I travelled with man of God to minister at a programme and he then gave me the stage.
Would it be right to say that Pastor Chris Oyakhilome discovered you?
In this part of the world, most times, we don't celebrate people who helped us. He was and he is still the ladder that helped me to climb to where I am right now. I always encourage every gospel artiste to have a pastor. Being on your own doesn't work well. A pastor teaches you God's words and clears the path for you to strive. If I had known Pastor Chris when I was a 10-year-old, I believe I would have been bigger and better. I am so grateful that God brought me to him.
People always compare you with Frank Edward; how do you feel about that?
People will always do what they want to do. Frank is a great minster of God and I thank God for his life. We both work for the same man of God. We are friends and brothers; we do the same thing that God has blessed us to do.
Don't you think there is silent rivalry between Frank Edward and yourself?
No, I don't think so. If there is, I would tell you. If an artiste is doing well, you must appreciate him or her. You must also acknowledge the fact that God has given you a voice that is being heard around the world. If you throw the same question to Frank, he might answer you the way I did.
I do not in any way feel threatened or disturbed by what others do. I celebrate the grace of God upon our lives as singers. The truth is that everyone cannot be the head and everybody cannot be the leg. We are all doing the same work, but using different tools. The fans love us and I am glad for that.
Has there been any time you wanted to try secular music?
I have never put money ahead of my love to worship God. If there was no music, I would still be a minister. Nobody can even tempt me with money because I don't need it. When you meet with me, you would know I am not the type who is after money. I am just doing what I was called and enabled to do by God.
DJ Gosporella recently said gospel music is stagnant in Nigeria; do you agree with that?
I disagree, with all due respect to my big uncle. In terms of progression, we are doing so well. At present, most secular artistes want to do songs that praise or appreciate God because they know that Gospel music is evergreen. I feel he was just talking about the poor airplay we receive on radio stations and so on. We do the biggest programmes; we minister to the largest crowd every weekend.
Endorsement mostly comes from the corporate bodies. In Kenya and South Africa precisely, gospel music is big. Nigerian Gospel music is bigger in most of the East African countries. But I feel we still need to appreciate what we do more in Nigeria. Once we get to that point, you would see that things will change. We don't have to wait till Sundays before we play gospel music on our radio stations.