Thirty-five years on, Joke Silva has somewhat retained her conspicuous territory in the Nigerian theatre and movie industry. An actress and movie director, this diva combines beauty and simplicity with a voice that demands attention.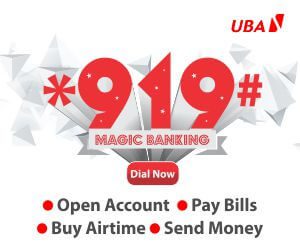 She is one of the very few female actresses to have acted on stage, in television series and in movies. She is often described as the 'godmother' of modern Nollywood.
"I do not act frequently because I am selective when it comes to acting, and does not compromise on my standards," she says. On her ever smiling face, Silva notes, "Yes definitely, one would always have worries, but the school in which we were brought up was one of public smiles and private tears.
"It is nobody's business whatever you are going through; you always put on a brave face. But right now, there is nothing to put a brave face on, because I am very happy."
The young-looking 54-year-old actress and movie director, from Isale-Eko, Lagos Island, was born on September 29, 1961 into the Silva family of four children. Her late mother, Dr Marianne Abimbola Silva, was from Abeokuta, Ogun State.
"Well now, I am an orphan; my mum was 89 years. Yes I miss her and it is a 'miss' of love not a 'miss' of sorrow because at 89 years, she herself was ready to go. We thank God that her life was such a magnificent one; it was a life well fought, well lived and it was a life that was full of love. She gave a lot of love and she received quite a lot of love as well," the elegant actress said.
Silva attended the Holy Child College, Lagos, and studied English at the University of Lagos. She went on to study drama at the Webber Douglas Academy of Dramatic Arts, in England. She came into the acting profession in 1981 and had her first performance in the English movie titled 'Mind Bending' in 1990, and in a Yoruba movie titled 'Owurolojo,' in 1993.
She met her husband of 30 years, Olu Jacobs, at the casting of Wole Soyinka's novel, 'Jero's Metamorphosis', at the National Theatre during Nigeria's 21st anniversary, and they have ever since become public exemplars of a blissful marital union.
For the concluding part of this story and others, grab your copy of The Point from your nearest vendor