Nigerian-born British heavyweight boxer, Anthony Joshua, has revealed the secret of his success, while relaxing after defending the world heavyweight title last Saturday against
Eric Molina. Joshua went to the swimming pool to relax after defending his title in emphatic fashion.
According to him, it is one of his secrets of power rebuilding process. After Joshua forced a stoppage in the third round in his last bout, Wladimir Klitschko, entered the ring to announce he will be facing Joshua on April 29, 2017.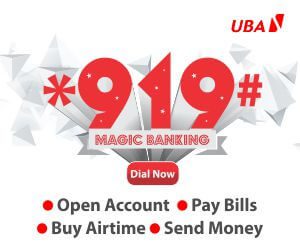 Joshua says he is unfazed by the prospect of facing Klitschko in front of 90,000 fans at Wembley, after their world heavyweight title unification showdown was sealed. Klitschko had clambered into ring after Joshua's demolition of Molina to confirm the pair have
agreed the details of what will be a record-breaking post-war showdown.
It will be a mark of how far the 27-year-old Londoner has progressed since his Wembley
Stadium debut on the undercard of Carl Froch's bout with George Groves in May 2014, when he dispatched Matt Legg in his sixth professional bout.
Joshua said, "The last time I fought at Wembley, it was in front of about 3,000 people at half-past five in the afternoon. But it's a fight and whether it's in front of 90,000 people or nine people, it makes no difference.
"I remember the ring was tiny and before I knew it, he was in my corner swinging hooks. I was a bit raw then, so I took a few and I managed to get him out of there. I was happy to go on first so I could watch Froch against Groves later on."