Prince Jide Kosoko, a veteran Nollywood actor, believes that most of the broken marriages of stars in the Nigerian entertainment industry are caused by the media. In this interview with Adeleke Adesanya, the movie star, who started his career at the tender age of 10, recounted how he joined the movie industry with the help of a tenant in his parents' house. Excerpts.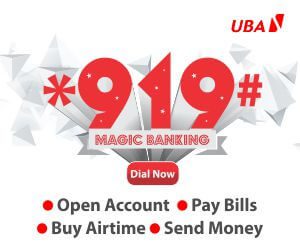 How did you start your career in the movie industry?
I started this career when I was 10 years old with a group called the Ifelodun group. One of the leaders of the group, who was a tenant in our house, actually introduced me into acting.
It happened that they needed a 10-year-old boy for a particular role in a movie, Makanju, and he took me there. At that time, they wanted to stage the movie and also record it for Western Nigeria Television. When I got there, there were about eight children, but I was picked.
Thereafter, I faced stiff opposition in the family, being a prince. My father would say, "Jide, you are not supposed to be entertaining people, you should be entertained." My mother, on her own, was a bit crazy; she would come to the rehearsal and destroy the group's drums and try to scare me because in those days, parents didn't really want their children to go into acting. They saw it as an unserious profession. They preferred their children to be doctors, lawyers etc. So, treading this line was a big problem for me then, but we thank God for where we are today.
How would you compare the film industry then to what we have now?
A lot of people have come into the industry. The quality of production is rather lower than what it used to be on celluloid. But we thank God for the improvement digital technology has also brought, especially with the digital cinema package. But one major thing that has actually changed is that a lot of practitioners have invaded the industry; parents are no longer quarrelling with their children for going into the profession. In fact, a magistrate recently brought her daughter to me to be trained in this line of profession, and that is to let you know that the industry has come to stay for good.
What were the major challenges in those days?
Like I said earlier, there were a lot of challenges. In those days, you had to sign an agreement with your parents that you would go to school if you were interested in the profession. So that was a challenge, because some of our colleagues, who ventured into it then didn't bother to go to school and as a result of this, most of them are no more in the industry because they couldn't withstand the test of time. And that is why I always advise the young ones that whatever talent they have, they need to be educated because you need to be taken through the rudiments of the profession, which will be easier if you are learned.
For the concluding part of this story and others, grab your copy of The Point from your nearest vendor