Wild jubilation erupted on the campus of the Obafemi Awolowo University, Ile-Ife, Osun State, on Thursday, following the announcement of a new Acting Vice Chancellor for the institution by its Senate.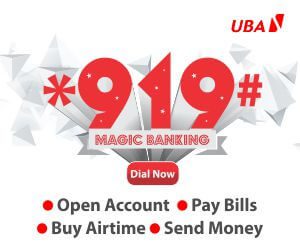 A Professor of Pharmacognosis, Anthony Adebolu Elujoba of the Faculty of Pharmacy, was announced as the Acting VC by the Registrar of the university, Mr. Dotun Awoyemi.
Members of the university Senate, comprising professors, had converged on the Conference Hall of the school by 10:00am before nominations were made.
Prof. Elujoba defeated his opponent for the position, Prof. Lamikanra Ajayi from the same faculty.
The university Senate meeting was presided over by the Deputy VC, (Administration) Prof. Omolayo Ajayi.
Prof. Elujoba won with 205 votes against Prof. Ajayi's five votes.
President Buhari had given a directive on Monday to the Senate to recommend a suitable person to be appointed as the Acting VC of the school, pending the selection of the substantive VC.
Our correspondent gathered that Prof. Elujoba met all the criteria required for the position and would be recommended to the Federal Government by the OAU Senate today.
Prof. Elujoba is a fellow of the Royal Society of the United Kingdom Research Institute looking into Nigerian Medicinal plants, a Public Analyst (FDA) and recipient of numerous professional awards.
He had served as acting head of department of Pharmacognosis, dean Faculty of Pharmacy, chairman Committee of Deans, chairman Faculty PG Committee/ board of studies, Research and selection committee as well as member, Faculty review panel.
Meanwhile, the campus was thrown into wild jubilation as soon as Elujoba's name was announced.
The university workers, who had been protesting over the earlier appointment of Prof. Ayobami Salami, who was later sacked, danced and sang in celebration of the new VC.