BY MAYOWA SAMUEL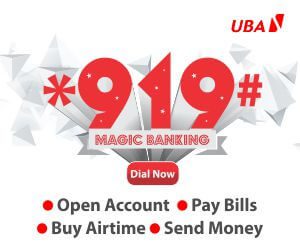 The Kaduna State chapter of the New Nigeria Peoples Party has sacked its deputy governorship candidate, Muttaqa Rabe-Darma, the state party Chairman, Alhaji Sani Liti, and other top executives.
The Director, media and publicity of the NNPP, Nasiru Usman-Kankia, disclosed this while briefing newsmen on Friday in Katsina.
Usman-Kankia said they were sacked for anti-party activities, including Thursday's endorsement of the All Progressive Congress candidate, Dikko Radda.
"As you are already aware, a section of the state executive leadership of the party convened an unauthorised meeting on Thursday, March 9, the decision of which almost rocked the party.
"An emergency exco meeting comprising 19 out of 29 members was conveyed to discuss the immediate and remote causes of the illegal meeting.
"Facts have emerged that the illegal meeting was unconstitutionally convened without the consent of the state executive committee.
"It was also discovered that even when invitations were sent for the illegal meeting to state and local government exco members and ward chairmen, they were informed that the purpose of the meeting was to discuss and disburse funds for the settlement of polling unit agents and ward coordinators.
"However, at the illegal meeting, the APC gubernatorial candidate was ushered in and the NNPP state Chairman, Liti, the party's gubernatorial running mate, Rabe-Darma, and other top executives introduced other members present as decampees to the APC.
"Almost immediately, the entire arena turned chaotic with shouts of NNPP slogans and chants of no, no, no, by the party's loyalists," Usman-Kankia narrated.
"According to him, the APC candidate, Dr Radda, then immediately stated that what he discussed with the NNPP members was on alliance not defection."
The NNPP spokesperson recalled that the party had on March 5, warned its members, officials, and candidates against forming an alliance with any political party.
"Accordingly, party officers, members and candidates at all levels are not authorised to discuss, negotiate or form any alliance with any political party for the purpose of winning the upcoming gubernatorial and legislative polls.
"Anyone who endorses a candidate of another political party will be sanctioned in line with the NNPP Constitution, ranging from suspension to expulsion.
"Our emergency meeting considered and decided to expel the officials and members involved in the illegal meeting, subject to approval of the national executive committee of the party.
"They are Alhaji Sani Liti, state Chairman, Umar Jibril, state Secretary, Mustapha Basheer, youth leader, Dauda Kurfi, Katsina zonal Chairman, Abdulhadi Mai-Dawa, Funtua Zonal Chairman, Dr Sale Mashi, Daura zonal Chairman, Rabe-Darma deputy gubernatorial candidate and Sen. Audu Yandoma," he stated.