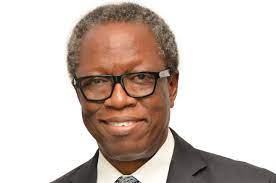 The kidnapped former President of the Nigerian Bar Association, Okey Wali, has regained his freedom after spending two weeks in captivity.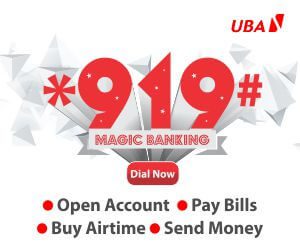 Wali, a Senior Advocate of Nigeria, was abducted by armed men dressed in military uniform at the Obiri-Kwere area of the East-West Road in the Obio/Akpor Local Government Area of Rivers State fortnight Monday.
The NBA chairman, Port Harcourt Branch, Viktor Benibo, confirmed Wali's release on Monday, saying, "He is in his house. He was released in the early hours of today."
It was gathered that the former NBA President made contact with his family around 1pm on Monday.
The NBA President, Yakubu Chonoko Maikyau, had recently visited Wali's family in Port Harcourt.
Wali, who is the 26th President of the NBA, was reportedly kidnapped at gun-point on Monday, April 17, 2023, along the Obiri Ikwerre flyover on East-West Road, Obio/Akpor Local Government Area of Port Harcourt.
According to a statement made available to newsmen by the NBA, "the kidnappers shot and killed one of Wali's aides while two policemen attached to the former NBA President were seriously injured in the incident.
"Mr. Maikyau (SAN) and his delegation of Chairmen, Secretaries, and other senior members of the Bar from the branches of NBA in Rivers State were received by Mr. Kingsley Wenenda Wali, and Mrs Wali, the younger brother and the wife of the kidnapped former president respectively. The duo commended the NBA President and his delegation for the visit.
"The NBA President expressed his concern over the unfortunate incident and prayed for God's intervention on the difficulties the family is going through following the kidnap of their beloved one who has paid his dues as a former President of the Bar.
"Prayer session was held for God's intervention to secure his release. The President urged the family to keep faith in God and believe that Mr. Okey Wali (SAN) would be released to the family by the grace of God Almighty.
"The President and the delegation thereafter paid a courtesy call on the Commissioner of Police Rivers State where the President held a closed door meeting with the CP.
"The President of the NBA and delegation also paid a courtesy call on the Chairman Body of Benchers, Hon. Justice Mary Odili (JSC Rtd), at her residence. The Chairman of the Body of Benchers appreciated the President and the delegation for the visit. Discussion centered on the promotion of the rule of law and the justice sector."