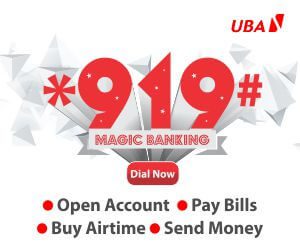 BY MAYOWA SAMUEL
The Islamic Movement of Nigeria, also known as Shiites, has insisted that no amount of intimidation or killings or harassment of its members by government's security operatives will deter it from observing any of its religious rallies in future.
Secretary of the academic forum of the IMN, Abdullahi Mohammed, in an exclusive interview with The POINT, insisted that it was the constitutional right of the group to freely practice its religion and nobody has the right to stop it.
Expressing the Islamic groups' determination in this regard, Mohammed said, "On our own side, we know we are practicing our religion and nobody will stop us from practicing our religion. But on their own side, they don't have any constitutional backing to stop anybody from practicing his religion. So, we will never stop, whether they shoot and kill us or not, we will continue practicing what we believe in.
"We have been doing this march for more than 20 years in this country until the Buhari regime came and started this nonsense. They have the weapon and manpower to attack peaceful, unarmed civilians but they don't have that power and courage to go to the bush and face the challenges against the government.
"Once it is time for our activities, we will still come out to the streets. They can only kill some, but they can't kill all of us. They are killing because they are in government but one day, they will surely face the consequences of killing innocent citizens," he further stated.
Mohammed said the group on Tuesday was only marking the religious procession of Arbaeen which is a global event, when security operatives, comprising the Nigerian Army and the Police, stormed the scene and started shooting to disperse them.
Denying the allegation in a statement last week however, the police said it intervened to stop the banned group from causing further "unnecessary hardship to motorists" along the Abuja-Kubwa expressway, while also alleging that the Shiites members attacked the police with petrol bombs and stones.
"The programme ended peacefully. Only in Abuja, we marched for two days starting on Sunday from Mafada to Maraba peacefully, nothing happened. Some people also marched in Suleja axis peacefully, then, on Monday, which was the last day, we started from Gwarimpa Model city gate to the Gwarimpa bus top where we marched for an hour. We had even finished, people were even dispersing as closing remarks and closing prayers were being recited. Suddenly, the combination of the Nigerian Army, Police and Civil Defense arrived and started the brutality. People saw eight corpses on the floor, but the police carted away seven while we picked the remaining one who we later buried on Tuesday," he noted.
He insisted that "It wasn't a protest but a march which was a global religious procession done in many places of the world in solidarity with the household of the holy prophet. Arbaeen means 40 in Arabic. So we were commemorating 40 days after the killing of the grandson of the holy prophet," he explained.
The Islamic scholar also stated that while the police said it arrested only 57 people who will be charged to court on Monday, the group maintained that about 70 are missing and people are still calling them to inform them of their family members still missing while warning that the police will be held responsible.
He said, "We are waiting for them to bring them to court and we will see who they brought to court, we will then compare with the list of people we have that are missing. Then the police will be held responsible for whoever is missing because they took away so many injured people. From the names of the people they will include in the case files they bring to court on Monday, we will get our list, and then inform our people.
"The people they took away were people they shot and took away in their vans but they said they didn't kill anybody. But so far, we have 15 casualties," he noted.
On the failing health of the group's national leader, Sheikh Ibrahim El-Zakzaky and his wife, Zeenatu, after their recent release by the government, following a court order, Mohammed disclosed that the Sheikh, "still has 38 bullet fragments in his body which are yet to be removed and these bullet fragments are poisonous and causing a lot of health problems.
"His wife also has bullets in her tommy and she is having this cartilage issue, she can't walk on her feet and she is using a wheelchair. Doctors have said it on several occasions after testing them that they must be flown out of the country to a medical facility with up to date equipment to handle their cases because no facility in Nigeria can handle their cases but the government is yet to release their travel documents from the day Nigerian security operatives that went with them to India for their medical treatment since 2019, when they frustrated the treatment and forcefully returned the Sheikh and his wife to the country," he recalled.