Tinubu may spend two years clearing economic, policy mess – Experts
Analysts seek Transition Law against future booby traps for new govts
BY TIMOTHY AGBOR, BAMIDELE FAMOOFO, BENEDICT NWACHUKWU, FESTUS OKOROMADU AND MAYOWA SAMUEL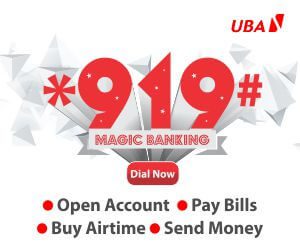 Major stakeholders in Nigeria have lambasted President Muhammadu Buhari for embarking on last-minute economic and policy decisions that are capable of becoming booby traps for the incoming government of the President-elect, Bola Tinubu, and sabotaging his efforts upon assumption of office.
With the borrowing spree, award of contracts and appointments by the outgoing government, they expressed the fear that Tinubu's administration might find it difficult to hit the ground running.
From approving multi-billion-naira contracts to signing deals, there are a series of last-minute economic decisions by outgoing President Buhari, which Nigerians have noted may turn out to be a quagmire for his successor, Tinubu.
Among the decisions are the proposed 40 per cent pay raise for civil servants, approval of several contracts worth N327.34 billion, $800 million World Bank loan approval, and unresolved reforms added to the challenges that await the President-elect.
Buhari got the Senate to approve his N22.7 trillion Central Bank of Nigeria Ways and Means securitisation less than four weeks to handover. With that, the N22.7 trillion owed the CBN will be turned into securities and sold as bonds.
Another booby trap set by Buhari for Tinubu is a new tax regime, which the outgoing president might not have been able to implement.
Buhari's 2023 fiscal policy unveiled recently has imposed N10 per litre on non-alcoholic beverages, fruit juice, energy drinks.
It has also imposed 20 per cent ad valorem tax and N75/litre on beer and stout; 30 per cent ad valorem tax and N75/litre on wine production; as well as 30 per cent ad valorem tax and N150/litre on spirit and other alcoholic beverages. Ad Valorem Tax is measured on the basis of estimated value of goods. This is the second time Buhari is imposing taxes on beverages.
The Buhari administration has also imposed a five per cent duty on telecoms services, and 15 per cent tariff on smartphones (from 5-10 per cent in 2022).
TINUBU MUST BE COURAGEOUS – ANALYSTS
Meanwhile, stakeholders, including financial experts, lawyers, politicians, policy analysts, and religious leaders, among others, have called on Tinubu to summon the courage to call the attention of Buhari to his wrongdoings and also reverse them once he takes the mantle of leadership on May 29.
"To take an $800 million loan for consumption is illogical. Why is an outgoing government borrowing $800 million to provide palliatives when the government has already printed N23 trillion through the Central Bank of Nigeria over the last eight years?"
They, however, expressed confidence in the incoming Tinubu's administration to brace the storm and stabilise the already battered economy.
While advocating for a Transition Law that would checkmate what they described as the excesses of the outgoing President, the respondents submitted that in a sane country, an outgoing President ought to have refrained from borrowing, awarding contracts and engaging in other sensitive policies that might become problematic for his successor.
A financial expert, Dr. Tunji Ogunyemi, who is an Associate Professor of Economic History, noted that there would not be a dire implication for Tinubu, owing to Buhari's last-minute actions, saying the constitution would have empowered the former Lagos State Governor to reverse and correct all that had been wrongly done by Buhari.
While saying that the actions taken by Buhari in the twilight of his administration had ridiculed the President, Ogunyemi, who is also a lawyer, noted, "There won't be a problem for Tinubu. The new government can take an action if it feels it is justifiable, and in the national interest, to reverse all that has been done by his predecessor. Although, there are certain appointments that are being made by the government that are statute governed. For example, if you appoint a CBN Governor, that Governor will remain in office for five years and you cannot remove him except by two-third majority of the National Assembly. The only thing that can be done is that the President can suspend him but cannot remove him. If an appointment is made by a government that is in the twilight of its regime, and the person that succeeds feels that such a person cannot work with him, then such a person can be suspended.
"If it's in the military and an appointment is being made, the President can retire all the people from the rank of officers upward and elevate those who are junior to their positions. With respect to the $800 million, which the National Assembly has given approval for, the Assembly has given approval that Nigeria takes the loan but that the government, because it was a short period, shall not use it because the outgoing government is already expiring. So, there is no problem."
"The last-minute actions and policies are actually ridiculing the government that is leaving rather than acting as a plus because people will be asking, why didn't you do all these good things before now? So, people will see the Greek gift aspect of it rather than an attempt to create booby traps for the incoming administration," he noted.

Co-founder of BudgIT, Seun Onigbinde, raised red flags about some of the last-minute economic decisions of the outgoing government.
"To take an $800 million loan for consumption is illogical. Why is an outgoing government borrowing $800 million to provide palliatives when the government has already printed N23 trillion through the Central Bank of Nigeria over the last eight years?" Onigbinde queried.
Director-General of the Lagos Chamber of Commerce and Industry, Dr. Chinyere Almona, said in the light of the current revenue shortages, the new government should conduct an official identification of national utilities to determine their location, purpose and usage, and turn them into revenue-generating assets.
"There is, therefore, a need for the government to take urgent steps to establish the market values of the assets, securitise the corporate assets and commercialise the real estate assets to raise revenue for the government and foreign exchange inflows for the country," she advised.
Director-General of the Manufacturers Association of Nigeria, Segun Ajayi-Kadir, said that some of these economic policies were worrisome and would kill factories.
"It is worrisome that the current situation is indicative of inconsistency in Government policy, given that industries that are affected by excise tax administration already made 3-year strategic plans based on the agreed calendar as scheduled in the roadmap, including domestic and export sales prices, revenue and volume projections, tax burden calculations. This in our opinion may create credibility issues for the country with existing and potential investors, impacting Foreign Direct Investments (FDI) and the country's Ease of Doing Business index, among other implications," he said.
Ajayi-Kadir said the taxes would lead to reduced production volumes with attendant result on downward trend in capacity utilisation, noting that the tax imposition would increase illicit trade in some of the affected products while eroding members' market share and revenue, especially following continued devaluation of the naira against major currencies,
He noted that it would squeeze manufacturers' margins and force them to pass additional costs to consumers by way of higher prices.
Director-General of Centre for the Promotion of Private Enterprise, Muda Yusuf, said the new taxes would lead to loss of direct and indirect jobs and hurt investments.
"Sustaining current investments in these sectors would be a herculean task. These policy measures failed to reckon with the multifarious challenges, which industry operators are currently grappling with," he said.
Stressing the need for Transition Law to prevent possible booby traps for new governments, a policy analyst and former Editorial Chairman of the Daily Independent Newspaper, Kanmi Ademiluyi, said, "All these news of debts and tax regime show that we are being ruled by toddlers. I hope that one day, this country will be ruled by adults rather than being ruled by children. This is why a lot of sensible people, not just now, but for years, have actually called for a proper Transition Law like you have in China, Kenya. If you look at the Transition Law in Mexico, it is admirable. It should be copied in this country. Ninety days to go, the outgoing President virtually becomes a ceremonial person because the law already restricts your spending limit.
Marshaling similar opinion, a public affairs analyst, Wale Adebisi, said the incumbent administration had further impoverished ordinary Nigerians by its actions.
He stated, "I have always been saying it that we have government without governance and we have people who only leverage on the resources of the state to favour themselves and their cronies.
That is exactly what is happening in Nigeria. Until the Nigeria component is restructured in terms of constitution, we will continue to experience all these illegalities and booby traps. We have a lawless country being ruled by a lawless ruling class who only take care of themselves.
"At the inception of this outgoing government, we started with recession and we battled with that for four years. Since then, the government's debt profile keeps on rising and up till last month, this Buhari's administration is still borrowing money. In all this suffering that Nigerians face, Buhari and Governors are allocating hardship allowance for themselves. This is wickedness and I do not envy the President-elect, Bola Tinubu."
Another policy analyst, Oluyemi Omotosho-Junior, a former Dean of Student Affairs, Federal Polytechnic Ede, lashed out at Buhari and described the President as corrupt.
He said, "Buhari is a deceit and he is corruption personified. He is highly corrupt to the extent that he doesn't even consider the plights of Nigerians, awarding last-minute contracts, piling up debts. One would wonder whether there was a form of collaboration between Buhari and the incoming government. How does one explain this?
"Making last-minute appointments is to get hold of the government after leaving office and this may have dire consequences on the incoming administration. This might be a tactic to still have some elements planted in Tinubu's government for some motives. This is suspicious because even at the last-minute, Buhari is still showing us that his government is very corrupt and that he is not interested in the welfare of the people.
"Doctors are going on strike and your Minister is telling them 'no work, no pay' for a strike that is justified. The award of contracts at this last-minute will be faulty because it's a fire brigade approach and it is a jamboree; it is to settle the boys and use it as parting gifts. We need a Transition Law to stop all these shenanigans. With a Transition Law, you will know your limit and you won't put the incoming government into jeopardy like President Muhammadu Buhari is trying to do. The implications of these actions are that Tinubu's administration will be first encumbered with clearing the economic and policy mess created by Buhari rather than facing real governance and delivering on his manifestos."
For a clergyman, Bishop Seun Adeoye, the Lead Bishop of the Worldwide Anglican Church in West Africa, unless Tinubu assembles eggheads to look into the negative policies and actions of Buhari's government with a view to proffering solutions, his administration may experience early stall.
He said, "I believe they (Buhari and Tinubu) are one and the same thing and he (Buhari) may likely be involved in forming his successor because it's an APC handing over to an APC. His tenure ends May 29, so, he has the right to do whatever he wants to do and when the incoming gets there, if he realises that he has done anything wrong, he also has the power to change whatsoever because the bulk stops at his table.
"If it's an opposition party that is taking over from Buhari, we may begin to read meanings into it, but to me, I believe strongly that they are the same thing. And if the President-elect feels that anything is wrong, he should be able to tell his predecessor who is still the President and ask why he is doing what he is doing. I also believe that because they are from the same party, they should have the same manifesto."
"Whatever havoc Buhari might be causing now, it's the Nigerian masses that will bear the brunt as always. Whether we like it or not, we will all share the debts the present administration is incurring. I just feel that the incoming President should sit down and think on how to change things. We are already feeling the heat of the poor economy. Inflation is worsening and families barely eat three square meals. Unless there are eggheads in government, nothing may change. There are a lot of deaths going on and people are suffering because the economy is bad. Our people are running away abroad to get a better life. It's very bad and sad. These people causing us this pain don't pass through the pain," he lamented.
However, a politician and lawyer, Kunle Oyatomi, saw nothing wrong with the borrowings and other actions of Buhari.
He said, "Buhari's actions are not booby traps. Fortunately, we are in the same party and a change of baton is within this party, it is only personalities that change. So, if the new President sees anything wrong after getting to office, what has been done can be undone. President Muhammadu Buhari still has the window under the law to sign anything in, to remove whatever he wants to remove and do anything whatsoever in accordance with the law because the constitution allows him to do that until May 29.
"So, there is no question about putting booby traps there. He can go as far as removing current Ministers and appointing new ones for the few days that remain. He hasn't done anything wrong. It behooves on the new President to either retain them or remove them."
Another analyst has also advised Tinubu to jettison all anti-people programmes and policies of the outgoing Buhari-led government to save Nigerians from further untold hardship.
A lawyer and social critic, Mahmmud Mohammed, said, "It is outrageous that the President Buhari administration is still borrowing even with few days to leave office. My understanding about this is that he wants to hand over a completely bankrupt Nigeria to Tinubu. You are talking about borrowing, what about increasing tax on almost all products and services? What is his plan if not to make governance difficult for his successor?"
Mohammed warned that any attempt by Tinubu to continue with such policies and programmes would put Nigeria and Nigerians in perpetual slavery and poverty.
He noted that Nigerians were tired of the outgoing administration, adding that if Tinubu continues with those anti-people programmes and policies, Nigerians would be tired of his administration from the outset.
"Nigerians are tired of this administration and the only thing the President-elect needs to do is begin with his own policies and programmes. He should completely do away with those policies and programmes that brought tears to the citizens. If he does, the people will love him but if he doesn't jettison them, the people will be tired of him and his administration from the beginning.
And how can he achieve this? Simple, by screening those he will appoint to work with him and eschew sentiments," he said.
Chief Spokesperson for the Obi-Datti Presidential Campaign Council, Tanko Yinusa, in his submission to The Point, noted that the borrowings by the present administration and the piling up of debts for the incoming administration would kill the economy.
Yinusa also condemned the imposition of tax on beverages, telecoms and others, arguing that the move was to enrich the rich, and adding that the government lacked ideas on how else to generate revenue.
He urged the incoming administration, after it assumes power, to review the borrowings and tax impositions, with a view to revoking many of them, if necessary, as well as manage those that can be managed.
Yinusa said, "We know from the beginning that they are piling up debts for the incoming leadership. One thing is for sure, anybody that will be sworn in should review these debts. The major problem has been borrowing for consumption and not for production, these are two different things. When you borrow for production, you'll be able to make money to pay for it and make more gains.
"But when you borrow for consumption, you'll only eat the money, eat the principal, and then you're indebted. Every other debt that can be cancelled should be cancelled, those that can be managed should be managed."
"Nigerians are tired of this administration and the only thing the President-elect needs to do is begin with his own policies and programmes. He should completely do away with those policies and programmes that brought tears to the citizen"
Prof Uche Uwaleke, Lecturer, Nasarawa State University, Keffi, said economically, the country is in trouble.
According to him, it will be unfair to say President Muhammadu Buhari is setting booby traps for the incoming administration.
"The fact remains that both the President-elect and the outgoing President belong to the same political party. The question that readily comes to mind is whether our political parties are driven by ideology or otherwise. While people are raising concerns about the current administration's last- minute efforts to implement some policies, the reality is that these policies are approved by both the executive and the legislative arms controlled by the same political party, so why blame the President alone.
"I believe the President-elect, Bola Tinubu was aware of the situation on ground before he opted for the position. My candid advice for the President-elect is for him to get the best of hands to help solve the problems. I do not want to pre-empt him, but I am aware that he is a man who knows how to get competent people to get jobs done.
"Whether we (Nigerians) like it or not, the only way the incoming government can survive is to increase revenue generation. The first and most important thing to do in this regard is to stop the leakages in our revenue generating agencies. A full-scale investigation or independent audit of the accounts of the Nigerian Ports Authority, Nigerian National Petroleum Company Limited and the Nigeria Customs Service will unveil a lot of things.
"Next should be expansion of our tax network. It is no secret that many companies operating in the country don't pay taxes. The tax agencies must deploy more resources to make sure more people and corporations are captured. In addition, it's time to introduce payment of property tax. The only reason there are many unoccupied estates in Abuja is because the owners are not paying taxes on them. The idea of increasing taxes on goods at times when inflation is rising persistently does not make sense to me, the implication is that companies will close down, unemployment will be high and when purchasing power is low, the economy will crumble," he said.
For Dr. Olanrewaju Aladeitan, Lecturer, University of Abuja, the President-elect has to review some of the policy statements of the Buhari administration in order to stabilise the economy.
He said the recent imposition of a new tax regime and import duty might prove to be more harmful to the economy than assumed by policy makers.
"Although, it is aimed at revenue generation, there has to be a balance between revenue generation and other factors such as the impact on domestic production, promotion of economic growth, citizens welfare, job creation. Already, the Manufacturers Association of Nigeria has indicated their reservations against the policy because of the implications on the economy.
"While I would not want to call it a booby trap, I would encourage the president-elect to summon the political will to make some critical decisions," Aladeitan said.