By all standards, it is expected that the November 21 governorship election in Kogi State will be a test of might between the ruling All Progressives Congress and the opposition Peoples Democratic Party. This is because while the PDP is in the opposition at the federal level, it is the ruling party in Kogi State. After the hurricane that swept the carpet off the feet of the largest political party in Africa in the April general elections, political analysts believe the battle for Lord Lugard House in Lokoja is an opportunity to know whether the change mantra has truly buried the PDP as claimed. The PDP, on the other hand, is expected to use the exercise to launch a return to political limelight.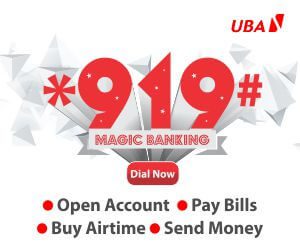 This time, the battle is between two political gladiators in Kogi politics; a sitting governor, Captain Idris Ichalla Wada (rtd) and former governor, Prince Abubakar Audu.
WADA"S BACKBONE
Wada's political backbone appears to be his predecessor, Alhaji Ibrahim Idris, who is the Director- General of the Wada/Awoniyi Campaign Organisation. Also behind Wada are the former Military Governors of Akwa Ibom and Edo states, Brigadier-General (Senator) Tunde Ogbeha (rtd), Chief of Staff to former Vice President Atiku Abubakar, Prince Olusola Akanmode; and the former Secretary to the Kogi State Government, Alhaji Musa Ahmadu. These heavyweights are expected to swell his rank of support.
Already, the political ground appears to be quaking as the two political giants' political trains crisscross the terrains, confronting each other in Lokoja, the state capital and other major cities like Okene, Idah, Kabba and others. There are claims of attacks and counter-attacks at political rallies from both sides.
The two major contestants remain undaunted as both resolve to get a second chance for another four years as the occupant of Lord Lugard House. While Wada itches to succeed himself, being the sitting governor, Audu is taking a third years back.
For instance, Wada is faced with the heavy burden of saving PDP from further electoral humiliation in this election. The party had lost all three senators to the APC in this year's general elections. However, Audu is contending with intra-party squabbles as to whether he truly has the Presidency's support and the image question that he is arrogant. He is also being perceived as raising thugs to attack political opponents.
AUDU'S EMERGENCE
The APC candidate's emergence, against a youthful, strong contender, Alhaji Yahaya Bello; is also viewed by many as questionable. But even then, with the rumour that the body language of the Presidency may not favour him, Audu is ever hopeful that he will be the next governor of the state. Governor Nasir el-Rufai of Kaduna State, while announcing the APC primary results, said the electoral committee did all within its powers to ensure a free and fair election.
For the concluding part of this story and others, grab your copy of The Point from your nearest vendor