Emerging indications have shown that the peace process in the Kogi State governorship contest between the All Progressives Congress governor-elect, Mr. Yahaya Bello, and his running mate, Mr. Abiodun Faleke, has crumbled.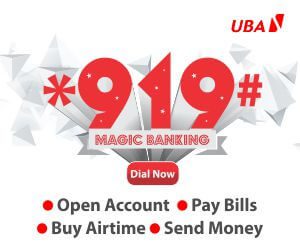 A distraught Faleke shocked party mediators on Wednesday when he declared that he would not make himself available for swearing-in with Bello on January 27, 2016.
Faleke, who spoke at a meeting of APC stakeholders from the Kogi West Senatorial District stressed that this was in furtherance of his earlier letter to the national leadership of the party not to work with Bello, who won in the supplementary election occasioned by the death of the party's original candidate, Prince Abubakar Audu.
Bello placed a distant second in the APC governorship primary election, trailing the late Audu, while Faleke was the latter's running mate.
Faleke, who was reacting to resolutions reached at the meeting of his senatorial district that he should pursue the legal option to a logical conclusion, said that the Audu/ Faleke ticket remained intact and unchanged.
He said, "I will not disappoint Prince Abubakar Audu. I, James Abiodun Faleke, will not be there for the swearing-in if we don't finish the case before the January 27, 2016.
"Nobody consulted me before making me a deputy to Bello. Bello too did not consult me. I have made my position known to the party leadership on this. I am not ready to betray and disappoint Prince Abubakar Audu."
He, however, absolved President Muhammadu Buhari from complicity in the crisis, saying that that Buhari he knew could not be a party to injustice and outright violation of the rule of law.
He also warned the leadership of the party against setting it on a path of destruction through impunity and injustice, saying that they should learn from what happened to the Peoples Democratic Party.
He said that the present struggle was a complex one and beyond him, adding that it was about the emancipation of the people and the future of the state. Faleke, therefore, urged the people not to fight or castigate anybody over the development.
He also said that those, who were fighting in 2015 for positions in 2019 were trying God. "People are fighting for 2019 in 2015. Are they God? What is happening is beyond human imagination," he said.
"I am a marathoner, no matter how bumpy and rough the road is, we shall get there, "he said.
According to Faleke, the constitutional crisis created by the sudden death of Audu, when finally resolved, will enrich the country's democracy. He thanked the Igala people, where the late Audu hailed from, for their support and resolve to defend the mandate with their blood and assured them that their efforts would not be in vain.